Lenders get innovative to give first-time buyers a boost
A new line of products have been launched for house hunters who have only a limited deposit. Chiara Cavaglieri sees how they compare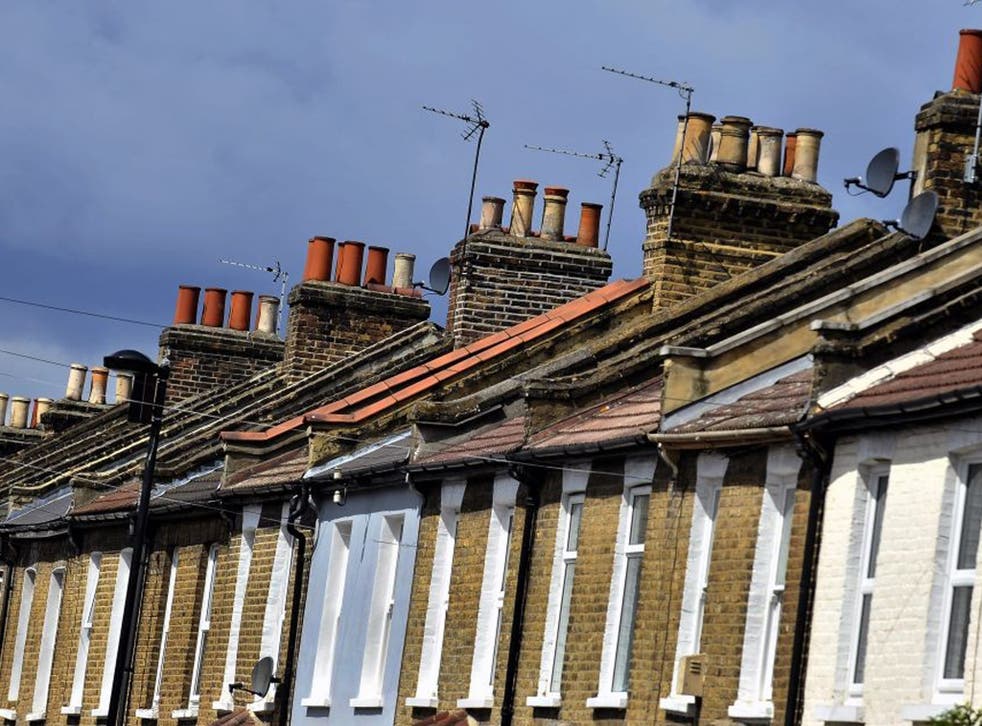 The struggling first-time buyer market received a welcome boost this week with the launch of the Barclays Family Springboard mortgage. Available to borrowers with only a 5 per cent deposit, it is the latest in a line of innovative products designed to help aspiring homeowners get a foot on the ladder, but how does it shape up against similar products?
Only 34 per cent of first-time buyers in the UK were able to buy their home without any extra help last year, according to figures from the Council of Mortgage Lenders. The biggest challenge is finding willing lenders and then being able to save enough to cover the often hefty deposits they demand – the average is around £27,000.
Increasingly, however, lenders seem more willing to use the so-called bank of mum and dad to lend at a higher loan-to-value (LTV). With increased competition in the market, boosted by the multi-billion pound Funding for Lending scheme, there is hope that things will improve further and moves such as Barclays' could spark action from hitherto hesitant lenders.
"The launch of this scheme, available more widely and on more competitive terms than some might have speculated prior to its launch, will serve as a cattle-prod to other lenders that have become comfortable lending to low-risk borrowers only," says Ben Thompson from the Legal & General Mortgage Club.
The Family Springboard offer means a customer would only need to save £8,000 to buy a home worth £160,000, with a family member putting up a further 10 per cent of the purchase price (£16,000) into a Helpful Start savings account.
Fixed for three years at 4.69 per cent, your monthly repayments would be £861.34 a month (based on a 25-year repayment mortgage). Provided all the payments are kept up to date, after three years the family savings are returned along with any interest earned and the mortgage becomes a lifetime tracker at 3.99 per cent plus base rate.
"These guarantor mortgages have increased in popularity over the past few months with more lenders introducing this type of mortgage to their ranges," says Charlotte Nelson of financial comparison site Moneyfacts.co.uk.
"With savings rates currently low, more parents might look elsewhere to invest their money and tempted to help their children get on the housing ladder by providing a guarantee."
Compared to a standard mortgage at 95 per cent loan to value (LTV) ratio, this offering from Barclays has been priced attractively; Melton Mowbray Building Society offers a mortgage for first-time buyers with a 5 per cent deposit costing 5.49 per cent with a £998 fee on top.
At the same time Barclays has cut the rate on other mortgages, including knocking 1 per cent off its three-year, fixed-rate deal (up to 70 per cent LTV). Existing homeowners caught out when their lenders increased their standard variable rates last year can also remortgage onto the bank's two-year fix which has been cut from 3.49 per cent to 2.99 per cent.
In addition, Barclays offers the Family Affordability Plan under which both your income and that of your parents counts towards the calculations used to determine how much they will lend.
"If approved, all parties are liable for the monthly payments, although your parents don't need to be named on the deeds which means they can easily be removed by remortgaging later down the line with no equity to transfer.
By far the best rates on the market today are still reserved for customers able to raise a high deposit, so any competitive packages aimed at first-timers are good news.
Another product on the market offering similar help is the Lloyds Lend a Hand three-year fix. Here you need 20 per cent of the property's price placed in a linked savings account, which is double that of the Barclays Family Springboard, but the mortgage rate does fall to 4.4 per cent. Or, if parents agree to using any spare equity in their home as additional security, the National Counties Family First mortgage has a rate of 4.89 per cent fixed for two years (with a £495 fee) up to 95 per cent LTV, while Aldermore's Family Guarantee mortgage costs 5.98 per cent for three years (with a £1,298 fee) up to 100 per cent LTV.
"A guarantor mortgage lets either a parent or relative assure a mortgage in the event the dependent fails to make the repayments.
"For first-time buyers having a guarantor can often mean they are able to get on the property ladder, borrow more than the bank normally would allow and their criteria is often less harsh," says Ms Nelson.
Despite the benefits, no mortgage should be entered into lightly and everyone involved should understand clearly what's required of them. With Aldermore, for example, the relative (parent, step-parent or grandparent) must be willing to guarantee any borrowing above 75 per cent which means the bank takes a charge of up to 25 per cent of the value of the property. So, if you as the borrower miss payments, the guarantor is liable for that charge.
There may also be specific rules that vary from one lender to the next – with Aldermore the guarantor must be under 60 at the outset, while Market Harborough will not offer any of its assisted deals to borrowers buying flats.
Affordable housing schemes have also been introduced to give the market a kickstart, including the Government's FirstBuy shared equity scheme under which the developer and Government teams up to provide a 20 per cent equity mortgage so that you only need a 5 per cent deposit and a traditional mortgage to pick up the remaining 75 per cent.
The equity loan is interest-free for the first five years, after which you pay 1.75 per cent in year six and 1 per cent over inflation thereafter.
Similarly with NewBuy, which is also Government-backed, you can access 95 per cent LTV loans which are backed by a special indemnity fund if the homebuyer cannot pay the mortgage.
Both schemes, however, are only available on new builds and the number of participating lenders may be limited.
While innovation is to be applauded, it is still worth remembering that the more you can save for a deposit, the better the deal you can access.
For example, borrowers with a 15 per cent deposit could get a three-year fix at only 3.69 per cent via Leeds Building Society, with a £999 fee.
So, while you may get that foot on the ladder earlier with Barclays Family Springboard, you'd pay over the odds for the privilege.
Case study: 'The Lend a Hand scheme was the only way to get the money, without a ridiculous interest rate'
When salesman Tom Cumner, 26, and his partner Stephanie James, 22, an estate agent, wanted to buy their first home in Southampton in 2011, they almost fell at the first hurdle.
"We had been saving for a while, but we found most deals were at 10 per cent," says Tom. "To be able to get the house that we wanted we couldn't see how we could raise that kind of money in the time that we wanted to do it".
After a thorough search, the pair came across the Lloyds Lend a Hand scheme and were able to buy their home for £111,000 in the spring, putting down a 5 per cent deposit and using Tom's parents savings to make the extra 20 per cent, which was placed into a holding account where it generates interest at 3 per cent.
Tom accepts the scheme is built on trust, but his parents are confident the mortgage will paid each month and the risk is limited on the property because it was so cheap.
"The scheme enabled us to get on the property ladder. Lloyds was then the only lender that would give us the money without a ridiculous interest rate," said Tom.
Join our new commenting forum
Join thought-provoking conversations, follow other Independent readers and see their replies