Pension mortgages: 'The advice I was given was wrong and now I face losing my home'
It's a tale of wrongdoing by financial professionals and buck-passing by the regulators. Simon Read talks to a man who took out a pension mortgage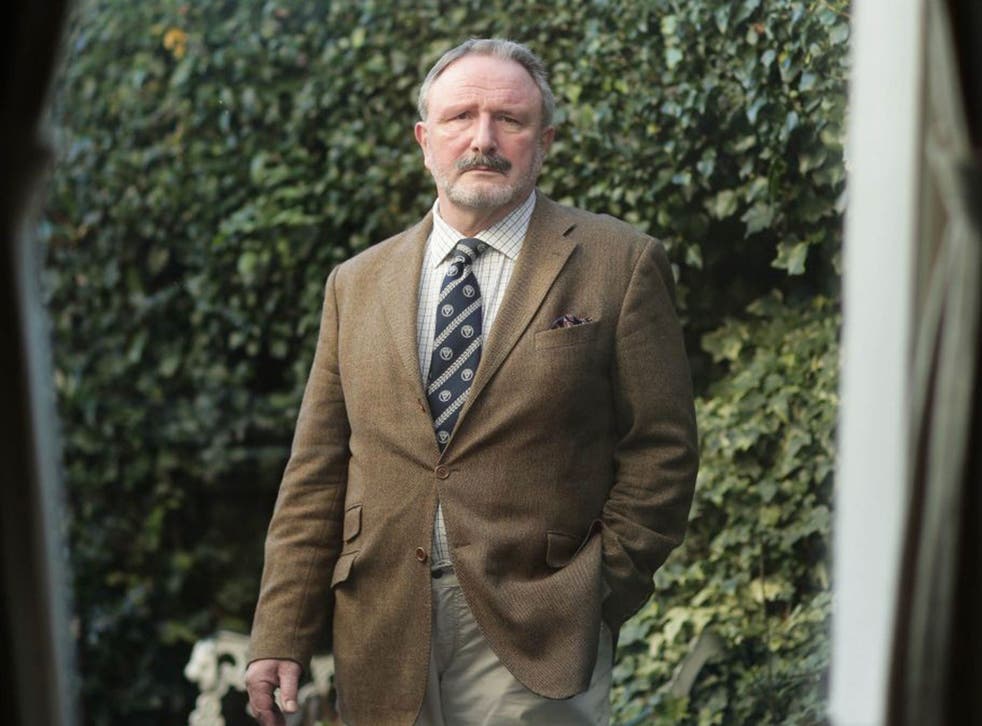 When Michael Williams took out a pension mortgage, he thought he was following good advice. But he was wrong, the advice was wrong and he now faces losing his home.
Michael has received a catalogue of poor and misleading advice, and when he turned to the regulators for help, he found no solace. He took the wrong product at the wrong time and looks like paying a devastating penalty.
He's not alone. Anyone who was advised to take out a pension mortgage in the late 1980s or early 1990s was almost certainly given incorrect advice. They were told their investment would grow by so much that, eventually, their pension pot would be large enough to pay off their mortgage and give them a handsome income in retirement.
That all turned out to be lies, leaving victims potentially homeless. Michael Williams is now desperate. He asks: "Is there a lawyer or barrister who would be prepared to do some pro bono work to help me, and potentially many others, put right a massive wrong and save our homes."
His story is a sorry tale that takes in wrongdoing by financial advice professionals and some of the UK's biggest insurers, and busk passing by Britain's financial regulators. All have let him down, he feels, and all have contributed to a situation that has left him bemoaning a lack of fairness and justice.
What did he do wrong? He trusted a financial adviser. And then he trusted in the financial system to do right by him. Instead it spat him out with no sympathy.
It's not a tale of greed gone wrong, but a story where someone tried to do the right thing – and has been massively let down by the people he trusted.
"I was advised to take out a pension mortgage in 1988 and followed that advice," he reports. "The person who gave the advice moved company and took clients with him, which happened three times in 20-odd years. I wrote to the various companies concerned over a number of years as I was troubled by the performance of my pension fund.
Eventually, having not got any satisfaction, I approached the Pensions Advisory Service. It referred me to the Financial Ombudsman Service [FOS], which said it felt I had a case but that I needed to make complaints to the companies and get their final replies before going into a formal complaints process."
Of course being pushed from company to regulator and back again meant Michael's position was getting worse, with his pension pot looking like it had no chance of achieving the promised performance. It would not only fail to grow by enough to provide him with a retirement income, but performance was so poor that it would not get anywhere near paying off his mortgage.
"Meanwhile, more than a year passed before the Financial Services Compensation Scheme [FSCS] pointed out that the advice I had been given was before August 1988 when it became an active entity, and it had no 'retrospective powers'. However, it did point out that it believed the advice I was given appeared negligent."
In short, he was caught out by an anomaly. If he had started his pension mortgage after August 1988, the FSCS might have intervened. The matter of a few weeks meant he was left out in the cold with no official help.
In the meantime, the FOS found against his complaint about the pension fund losing 20 per cent of his savings, and then found against him in one claim and for him "in part" on another.
"The total elapsed time of the FOS process was around five years," he reports, "which left me with a severely depleted pension fund, no compensation, and just about £10,000 to pay off a £95,000 mortgage."
He now doesn't have enough cash to pay off the mortgage and is set to lose his home as a result. He believes that others could be in the same boat.
While Michael did the right thing and followed the complaints system through, he failed to get a judgment in his favour, which has left him understandably angry. He can't afford a costly legal case but hopes his plight will touch the heart of a legal expert who may be able to help. Others affected will hope for the same.
A financial scandal: Michael Williams
This is an important issue that needs exposing now. I believe it will make the payment protection insurance scandal pale into insignificance when the 55-65 age group find what has happened to them.
They were responsible, hard-working people who planned for their futures and their old age with the hope of being able to leave their kids something of worth.
But they were completely screwed by advisers and corporations who don't care because they know that, by and large, they can get away with it without any serious ramifications.
These companies and the Financial Conduct Authority rules need a bright light shone in dark corners.
The companies know how utterly ineffectual the regulators can be.
I've had to deal with them personally and they seem unaware of their own rules and the powers that they can use. It got so bad that I took the trouble to look them up and mention some of their powers to these bodies.
For example, one person I dealt with at the Financial Conduct Authority wasn't aware it has "powers of inquisition" that it can use with "unhelpful" companies who hide behind "time bars".
Join our new commenting forum
Join thought-provoking conversations, follow other Independent readers and see their replies