Starter home initiative is urgently needed as rents go through the roof
Rents in England and Wales rose by 1.9 per cent in July to an average of £804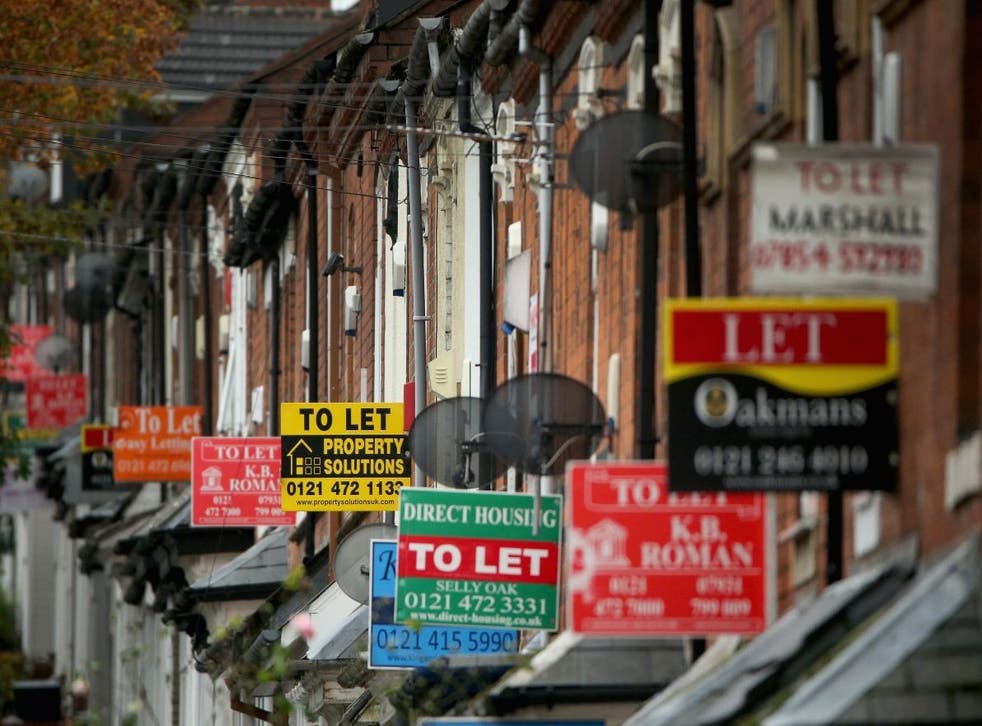 Average rents across the country have risen above £800 a month for the first time on record, according to the latest Buy-to-Let Index from the estate agents Your Move and Reeds Rains.
Rents in England and Wales rose by 1.9 per cent in July to an average of £804, up from £789 in June in the fastest monthly rise since records began in 2009. Tenants in London now pay an average of £1,282 a month.
Compared with July 2014, when the average rent in England and Wales stood at £753, people taking out new tenancies in July 2015 were expected to pay 6.8 per cent more – the largest annual rise on record.
Adrian Gill, director of Reeds Rains and Your Move, said: "As house prices and mortgage deposits continue to eat up a larger and larger proportion of wages, appetite for rental properties has begun to outstrip the available stock. This has driven rents up even faster than house prices.
"A clear and concerted effort towards new-build properties is the most sensible way to address this issue. It boils down to supply and demand.
"However, it's not the only possible response. The Government could also ensure that we're making the most efficient use of our small supply of homes – for instance, by doing more to make it easier for people to downsize their properties when they want to."
The record rent figures were published as the Government announced a new plan to increase the supply of village homes. The Chancellor George Osborne and Environment Secretary Elizabeth Truss launched the Rural Productivity Plan, which will amend planning rules to allow starter homes to be built on "rural exception sites" for the first time. These will be sold to people who already live in an area, or have an existing family or employment connection to a particular area.
They will form part of the 200,000 starter homes that the Government has already announced will be sold at a 20 per cent discount to buyers aged under 40.
The Communities Secretary Greg Clark said: "We're determined to ensure anyone who works hard and aspires to own their own home has the opportunity to do so – whether they live in cities, towns or rural communities. But all too often young people find themselves exiled from the place where they grew up as they are forced to move away to find a home of their own.
"That's why we're putting power directly in the hands of rural councils to give the go-ahead for new starter homes in their area so local, young first-time buyers can continue to be a vital part of their communities."
Lucy Grove at the National Housing Federation said the planning reforms were a step in the right direction: "Homes at prices to suit a range of incomes and personal needs, including starter homes, are needed in communities up and down the country to ease the rural housing crisis. Housing associations are valuable partners for government to get these homes built."
Join our new commenting forum
Join thought-provoking conversations, follow other Independent readers and see their replies