Annuities: Make it all add up in retirement
Regulators' scrutiny of annuities is a warning to plan carefully for old age. Julian Knight reports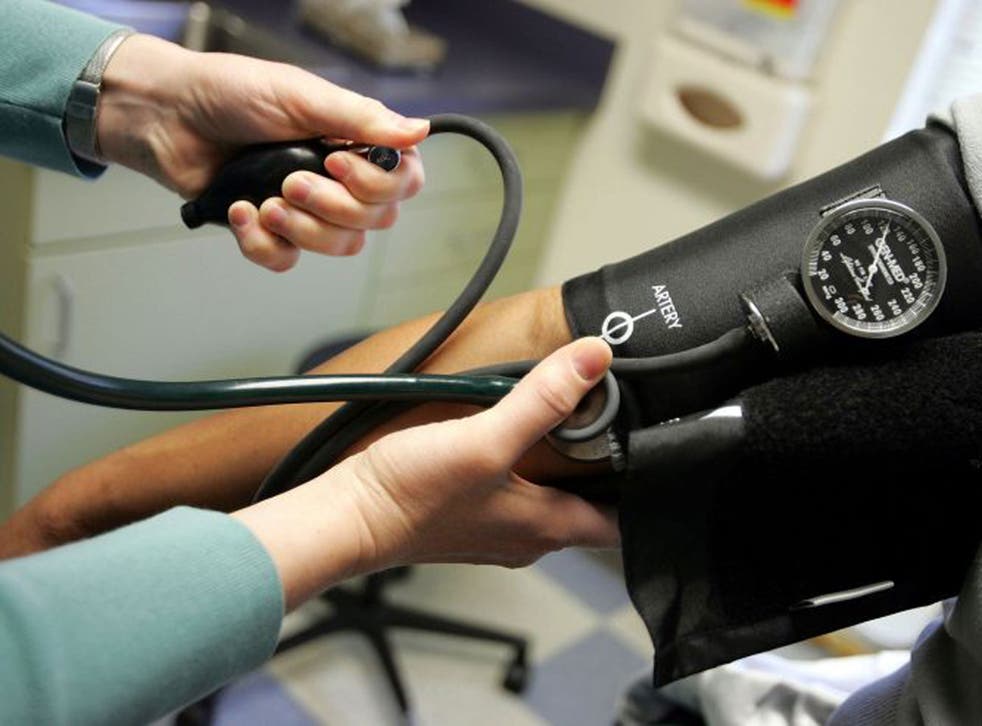 After your house, an annuity is probably the biggest purchase you will ever make. It effectively converts your pension pot into an income that has to last you for the rest of your life.
Get your choice of annuity wrong and you could be condemned to living on a much smaller income than needs be the case. At present, the majority of people who cash in their pension simply sign up to the annuity provided by their insurer. But this is rarely the best offer.
"Research from Oxford Economics shows that up to £7bn is lost by consumers failing to shop around, and simply signing up to the annuity offered by the insurer," says Stephen Lowe, director of the independent annuity provider Just Retirement.
And it seems the most vulnerable pensioners miss out most of all. "One of the major ways in which people end up with too small an annuity is not taking into account their own medical circumstances. Having conditions as seemingly manageable as high blood pressure or diabetes can qualify you for an enhanced annuity; which pays you more income because your average life expectancy may be less," Mr Lowe says.
Industry figures show that of those customers who purchase an annuity direct from their insurer, only 2 per cent do so on an enhanced basis. However, 60 per cent of those individuals who went to an independent financial adviser, and therefore shopped around for an annuity, qualified for an enhanced income.
The market as it stands doesn't work, it seems. As a result, as first reported in The Independent this week, the Financial Services Authority (FSA) has said that it intends to investigate the sale of annuities. The study will look at whether these are being fairly priced and marketed to the public. The investigation will look at individual firms, and may well name providers that are deemed to be offering a poor deal over this crucial financial product.
From 1 March, the insurance industry is to take steps to put its own house in order – against a backdrop of threats of legislative action from the pensions minister Steve Webb – through a new code of conduct overseen by the Association of British Insurers (ABI).
The code will force insurers to make it clear to consumers that they don't have to accept the annuity offered at retirement, and can shop around for a better deal. It will also make sure, for the first time, that there is full disclosure of the annuity rates that insurers offer. At present, only a fraction of insurers openly disclose their annuity rates, and many will only tell their customers on a case-by-case basis.
"This will shine a light on a market which has been in darkness for some time. Pension savers will be able to clearly judge if the offer they have received from their provider is actually competitive or not, and, importantly, it will be easier for journalists and commentators to see what constitutes a best buy," Mr Lowe says.
The ABI code will also require insurers to ask some basic medical questions of their savers when offering them an annuity; the idea is to ensure that those with a condition that may qualify for enhanced annuity status will be aware of this from an early stage.
But many say that the ABI's code doesn't go far enough, and the FSA investigation is in fact long overdue. Tom McPhail, pensions expert at Hargreaves Lansdown, says: "The ABI code of conduct is a big step forward. However, it is also flawed in that it could result in insurers performing a very limited shopping-around process for their customers.
"This could result in investors getting a slightly better deal than they would have done in the past, but still not as good a deal as if they shopped around the whole market. Hopefully, the FSA review will determine whether the ABI code of conduct is acting effectively to improve consumer outcomes."
But Billy Burrows, director of Better Retirement Group, says the obsession with shopping around for an annuity misses the point, and the FSA would be best to widen its investigation: "There are many people who sign up for an annuity who may well be best advised not to do so, and keep their money invested so they can collect an income while seeing their capital continuing to be protected."
Annuity rates have been falling for a number of years as a result of historic low interest rates and poor yields on government stock. A pension pot of £50,000 would have bought an annuity of around £4,300 on a single life basis for a 65-year-old a decade ago. Now, says financial information provider moneyfacts.co.uk, the same pot would buy an annuity of just £2,841 on a single life basis.
These figures are based on the best buy. The majority of those customers failing to exercise the open-market option (that is, who don't shop around) can have from 14 to 16 per cent shaved off their annuity. With the average Briton spending 23 years retired, failing to take a deep breath and carefully study what's on offer in the wider market can be a very costly mistake.
Alternatives to annuities
Income drawdown
You draw an income from your pension fund while keeping it invested. The idea is that the capital can potentially continue to benefit from investment growth while producing money for you to live off. Drawdown is normally only recommended when an individual has a large pension – usually in excess of £250,000 and the pension holder can bear investment losses.
Cash in small pensions
If you are over 60 and your total pension scheme savings are worth less than £15,000, you may be able to take the whole lot as a lump sum, known as trivial commutation. It will be taxable in part. This maybe the only option as it can be difficult to buy a competitively priced annuity on a pension pot below £30,000.
Phased purchase
You don't have to use all your pension fund to buy an annuity at once. It is allowed to stagger your annuity purchases over a number of years. However, annuity rates have been on a downward path for many years and if these patterns continue you may find that your pension actually buys a smaller annuity. For anyone with a small pension pot a phased annuity purchase is not an option.
Join our new commenting forum
Join thought-provoking conversations, follow other Independent readers and see their replies