Retirement rate rise: Millions of women born in 1950s say they weren't given enough notice
Many women have been unable to prepare for the extra years they need to work, leaving them facing financial worries at a time when they expected to be able to start enjoying their golden years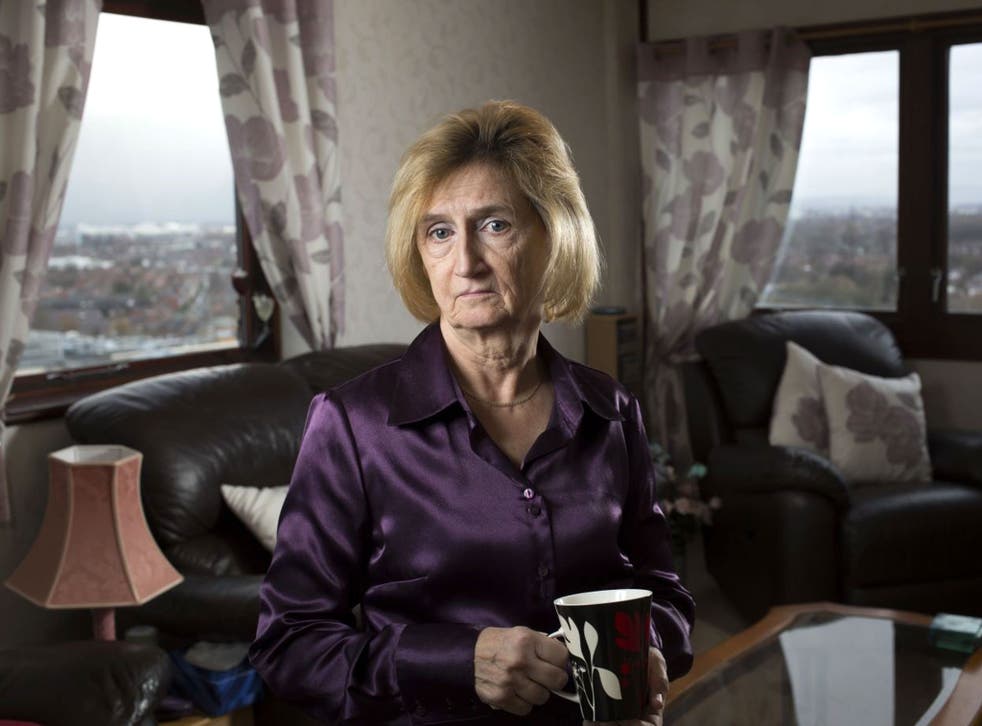 Wendy Eachus will be 60 on Wednesday. But any celebrations will be tinged with anger at what she regards as a betrayal by the Government.
"I was made redundant in 2011," she explained. "After that, I picked up part-time jobs thinking I could retire when I reached 60. But then, in June 2013, I got a letter stating that my retirement age was going up from 65 to 66. That was a shock as I didn't even know it had gone up to 65, let alone that it would climb to 66."
She is far from alone. Millions of women born in the 1950s say they weren't given enough notice that the state retirement age was rising. As a result, many have been unable to prepare for the extra years they need to work, leaving them facing financial worries at a time when they expected to be able to start enjoying their golden years.
"I have made a catalogue of phone calls to the Department for Work and Pensions [DWP] about my plight, but advisers have all given me different information and been unable to answer my questions," Ms Eachus said.
The issue will be debated in the House of Commons on Monday in light of a petition calling for "fair transitional state pension arrangements for 1950s women", set up by the campaigning group Women Against State Pension Inequality (Waspi). Speaking at the debate will be the shadow Pensions minister Angela Rayner, who told The Independent: "The Tories' poorly handled state pension age reforms have had a terrible impact on many women."
The Government changed the rules in 2010 and speeded up the reforms to equalise the state pension age between men and women. But by accelerating the rise in women's state pension age and failing to communicate the changes properly, the Government has left many families desperately worried about their retirement plans, Ms Rayner said.
"The Coalition's Pensions minister responsible for handling these reforms admitted this was a 'bad decision' and he was not properly briefed at the time, which is why the DWP promised to look at transitional protections for the women affected," she added.
"However, the Tories now appear to be slamming the door in the face of the women who have been badly mistreated. That is why Labour is calling for the Government to outline what work has been done on transitional protections, so an open debate can be held on what can be done to make amends."
Campaigners want compensation for those affected by not receiving adequate information. "Securing a debate in the Commons was a major step forward for the Waspi campaign but their battle is far from over," said Kate Smith, a regulatory strategy manager at the insurer Aegon. "Their main hope is to win a concession on the 2011 increases to women's state pension age."
That is the change causing most of the trouble, as it equalised men and women's state pension age at 66 by October 2020, with very little notice. "Many affected women were unable to build up a private pension to supplement their state pension, which otherwise could have been used to bridge the gap between retiring and a later state pension age," Ms Smith said. "Allowing women to receive a reduced state pension at an earlier date is a possible compromise that would at least provide them with an income." But the Government is unlikely to agree to such a compromise as it would increase its pension bill.
Wendy will be hoping for some positive news before her birthday . "All the plans I had for my retirement have been shattered," she said. "I've got a part-time casual job with the local authority on the school bus supporting children with special needs, but I am struggling now health-wise. Also I've been forced to subsidise the wage I get with my life savings, which are going down very quickly now."
MPs are being urged to act to help Wendy and the many women facing similar woes because of what they see as an injustice.
Born at the wrong time: women seeking justice
Women born between 6 April 1951 and 5 April 1953 face an additional injustice. Because of the way in which the pension gender equalisation has been introduced, they will not qualify for the new single-tier state pension.
That is set to be paid at £155 a week but these women will get only £131, even though men born in exactly the same year will receive the new rate.
"Many of these women do not have other pensions and will have the lower £131 payment to survive on for the rest of their lives," said Cari Rikby, who has been campaigning for the women to be given the same pension as men of their age. "If I'd had a twin brother, he'd consequently get around £20,000 more than me from the state pension over 20 years. How is that fair?"
Another of the estimated 700,000 women affected, June Cochrane, told The Independent: "We are being penalised simply for being born female between April 1951 and April 1953. We are not after any compensation – we just want equalisation."
Many of the women affected face poverty, Ms Rikby warned, adding: "Equalising our state pension with men born at exactly the same time could help many avoid having to struggle for survival."
Join our new commenting forum
Join thought-provoking conversations, follow other Independent readers and see their replies