Auto-enrolment: Pension plans can come too late
Auto-enrolment may see older workers end up with a pot that's too little to help but too big enough to miss, says Julian Knight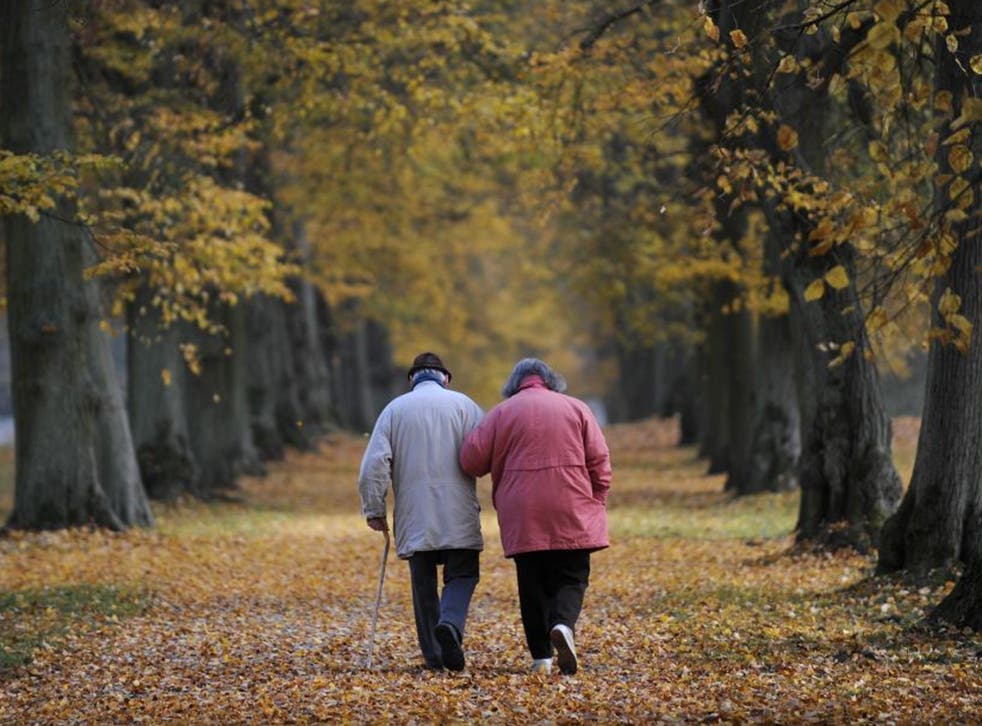 It was meant to be the cure for Britain's pensions ills, but a year on from the introduction of auto-enrolment there are growing concerns over its progress.
Last October, in a blaze of publicity, the biggest companies in Britain started to push their employees into either their own pension schemes or new, low-cost schemes such as NEST (National Employment Savings Trust).
Gradually, more and more workers have been auto-enrolled into a pension seeing a minimum 3 per cent a month vanish from their pay packets as the scheme is phased in over five years.
The numbers choosing to opt out have been way below expectations – around one in 10 according to the Department for Work and Pensions.
Such an outcome has prompted Julian Webb, pensions expert at fund-management group Fidelity to dub the first year of auto-enrolment a success: "We have seen low opt out rates and a much more positive response (from workers) than anticipated. So many more people are saving into a pension and much of this has been brought about by employers taking their responsibilities seriously and going to great lengths to communicate clearly with employees."
However, it is the next stage of auto-enrolment where things could start to get tricky. The Centre for Economic and Business Research (CEBR) told The Independent on Sunday that the planned roll out of auto-enrolment to small businesses – to be staged over the next five years – could cost hard-pressed employers up to £28,300 each just in set-up fees.
Ongoing costs such as paying money into workers' pensions where in the past they didn't have to are likely to dwarf these initial fees. But it's not just in monetary terms that auto-enrolment is likely to hit firms. The CEBR estimates that dealing with auto-enrolment will cost companies 103 man hours.
And there's no escape, as firms looking to bury their heads in the sand could face Draconian fines, theoretically as high as £10,000 a day.
The big explosion in numbers of people due to be auto-enrolled over the next two years – as Britain's army of smaller companies are drawn into the net – could create a logistical nightmare according to Nick Rudd, corporate benefits director of Broadstone: "Experience so far is that employers leave things woefully late having under-estimated the amount of work involved.
"The big worry now is how providers and advisers will cope with the sheer volume of employers who will have to comply over the next 12 months. If this year was tough, it's about to get a whole lot harder."
What's more, there are many within the pensions industry who suggest that although it is good to get more workers saving, the amount they are putting away – a minimum 3 per cent of salary topped-up with tax relief and eventually employer contributions – means that nowhere near enough will be saved to make a substantial difference.
In addition, some older workers on low salaries may find that by agreeing to be auto-enrolled the sums they manage to squirrel away will actually bar them from receiving means-tested benefits, prompting some financial advisers to warn of a future mis-selling scandal when people get to retirement only to find that the money they have saved and had docked out of their wage packets will barely make any difference to their retirement income bottom line.
As more workers discover this potential pitfall, Mr Rudd spies trouble ahead: "Although fewer people have opted out as expected. I think this is inertia in action. I would expect this to increase as the contribution rates ramp up towards 2018."
Patrick Connelly pensions expert at AW Chase De Vere, agrees that opt outs will increase over the next few years: "We may see them increase as minimum contribution levels rise from a fairly insignificant £3.20 each week for somebody on the national average wage, to the final rate of £16 each week. For some people higher payments might mean a choice between saving into a pension and going on holiday."
More generally, Mr Connelly sees auto-enrolment as only one piece of the jigsaw to restoring the reputation of pensions saving and that there is a long way to go to get Britons providing for their own retirement.
"It will take more than this to engage people fully with pensions and to negate the years of negative publicity related to high pension charges and commissions and the damaging effects of politicians continually meddling with pensions rules and regulations," he said.
As for whether auto-enrolment is the cure for Britain's pensions woes, most seem unconvinced.
"Through 2014 we'll see the employer numbers increase rapidly and that's when we'll find out if all the systems really are working. Then, through 2015, as we move on to the smaller companies, we'll find out just how willing the smaller, financially constrained employers are to really buy-in to this programme," Tom McPhail head of pensions at independent financial advice firm Hargreaves Lansdown said.
"In the longer term, we also need to see contribution rates increase beyond the 8 per cent minimum and that's going to require higher levels of personal engagement and commitment from the members themselves," he added.
'My age means that I will not see a great benefit from this'
Karen Tandy, 48, from Southend-on-Sea, works nights for a leading supermarket and was unwilling to see her salary docked in order to pay for a pension, particularly as her personal finances were tight.
Karen was auto-enrolled at the beginning of the year but has decided to opt out as she is currently struggling financially.
"I honestly think that my age means that I will not see a great benefit from this," she said.
Like many people in her age group, Karen's pot may have been too small to provide what she wants in retirement but big enough to bar her from key pensioner benefits.
Join our new commenting forum
Join thought-provoking conversations, follow other Independent readers and see their replies