Be quick off the mark to land best ISA offers
You could lose out in more ways than one if you delay your investment, reports Chiara Cavaglieri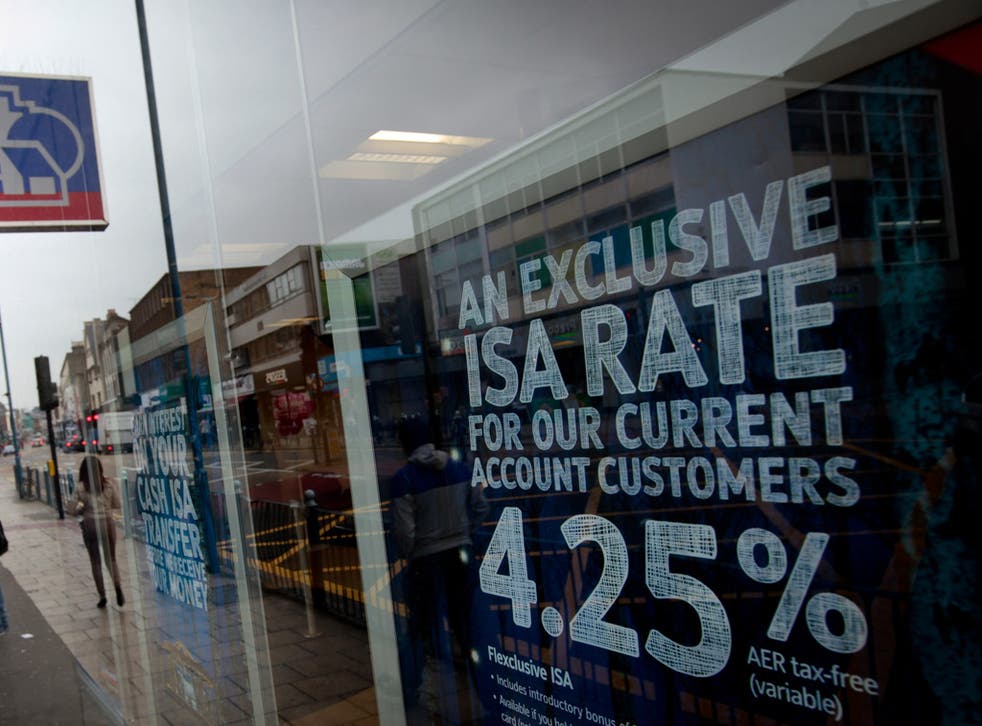 We may be a month into the new tax year but if you haven't found a home for your savings the sooner you act, the better.
Putting your cash in an individual savings account will mean the taxman can't get his hands on any returns and this year savers are enjoying a more generous limit of £11,280, of which £5,640 can be stashed in a cash ISA.
Unfortunately, there is little difference between the rates available on ISA products and non- ISA products, but the tax-free benefits speak for themselves.
Savers are already having to battle against inflation – the consumer price index is at 3.5 per cent – leaving ISAs as one of very few ways to get a positive return on your savings and a total no-brainer for 40 per cent taxpayers.
"This year the £5,640 invested for a full 12 months at 3.50 per cent will earn you £197.40 tax free," says Andrew Hagger from Moneynet. "But every month you delay your decision, you'll earn £16.45 less.
"Another reason to act sooner rather than later is that in previous years, many of the best rates have been cut or pulled completely by the end of May," he says.
There are new products out this week with Furness building society, Hanley Economic building society and Lloyds competing for business. But make sure you always compare any new deals with the best buys.
The new Lloyds three-year fixed-rate ISA pays 3.55 per cent or 3.85 per cent on balances over £10,000, for example, while the four-year deal pays 3.6 per cent or 3.9 per cent AER on £10,000.
"The new Lloyds three and four-year fixed-rate ISAs pay a reasonable return but fall short of the market leaders," says Mr Hagger, who cites the three and four-year fixed-rates from Halifax, paying 4.25 per cent and 4.35 per cent respectively.
Santander is also making a final push for its ISA range by extending its rates into May, although these rates could be withdrawn at short notice.
All of Santander's ISAs allow money in an existing ISA account to be transferred in and are available to new and existing customers.
The range includes a two-year fix paying 4 per cent and a one-year fix paying 3.5 per cent on balances of £2,500. If you do go for a fixed-rate be sure that you can commit to locking your money away for the duration of the term and remember that the rate will remain fixed even if the base rate increases.
If you don't want to fix, opt for an easy-access account instead. Santander's variable Direct ISA Issue 9 pays 3.30 per cent on balances of £2,500, with a 12-month bonus of 2.80 per cent but this isn't the highest paying easy-access account on offer.
"While there have been some great contenders, the Nationwide Flexclusive ISA paying 4.25 per cent is the current market leader, but you do need to be an existing FlexAccount customer to qualify," says Rachel Springall from Moneyfacts.co.uk
"Otherwise the Cheshire building society and the AA offer a decent 3.50 per cent, but consumers need to be aware that all three of these best buys include introductory bonuses."
Snapping up the best buy isn't the only consideration. If you have old ISA money languishing on a poor rate you will need to check whether these accounts accept transfers in.
You may decide to plump for an account that is paying slightly less to keep all your money under one provider. for example, the top-paying accounts from Nationwide, Cheshire building society and AA Savings will not permit transfers, so at 3.30 per cent, Santander's offering is the next best rate if you need to move your whole ISA pot.
If you took out an easy-access account with a short-term bonus last year, it's crucial that you know when that bonus will come to an end and act to switch before it falls or you could end up losing out on additional interest.
"If you've got an existing variable-rate cash ISA it is well worth reviewing to see if you can get a better deal elsewhere," says David Black from analysts Defaqto. "Also if you've got a maturing fixed-rate cash ISA do check the 'go to' rate because it may not be particularly impressive."
Join our new commenting forum
Join thought-provoking conversations, follow other Independent readers and see their replies