Consumer Rights: 24 days of safe shopping left until Christmas
Check how to avoid any pitfalls when you buy gifts in the high street, online or with vouchers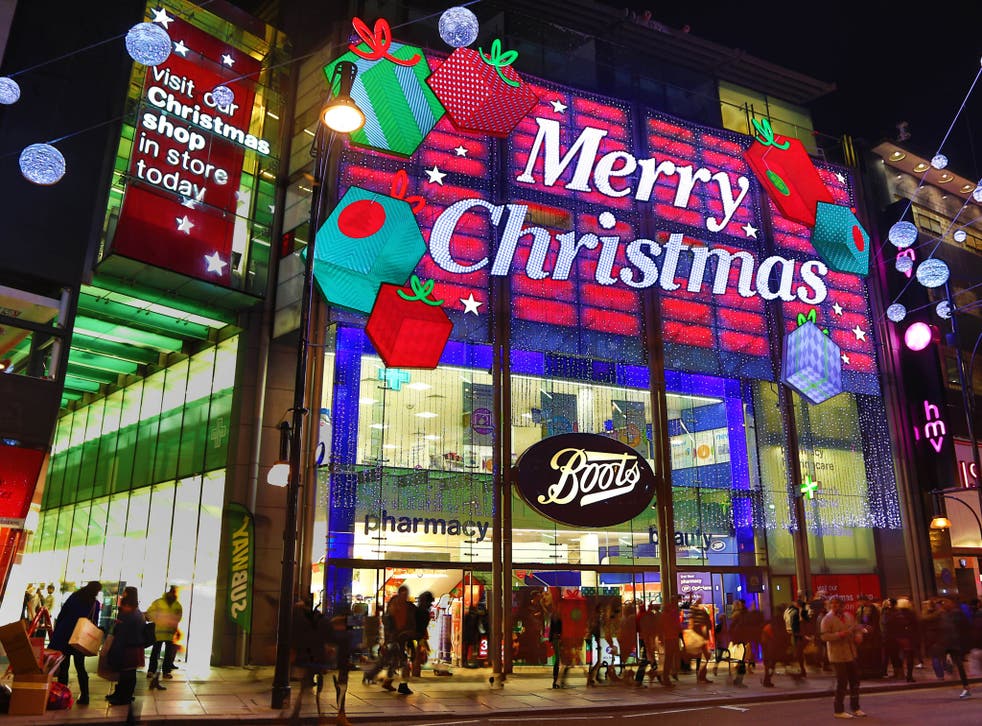 There may only be 24 shopping days left to get it all bought, wrapped and safely under the tree. But there's still time to shop with care. Don't spoil an otherwise happy Christmas by taking any shopping chances now. Take care of your cards, watch out for online pitfalls and check your rights before you buy.
Most of us use a card of some sort to pay for shopping. They're not a good idea if you're using them to buy things despite knowing that you won't be able to afford to pay the bill when it arrives.
But if you're buying more expensive items, and have the money available, using a card rather than paying in cash can give you protection if something goes wrong. Use a credit card to pay for anything that costs more than £100 and less than £30,000 and if it's damaged or doesn't arrive, and the shop refuses to sort the problem out or goes out of business - taking your money with it – you can claim the money back from the card company. If you are doing a bit of big spending and have a credit card use it for that added protection.
Of course at this time of year lots of other people would like to get their hands on your cards too. We do tend to get a bit complacent at the time of goodwill to all men, so if you are unfortunate enough to find you've parted company with your cards, cancel them as quickly as possible. If you have one of those numbers you can call that will handle all your cards for you that's great, but if not call the individual banks as soon as you know there's a problem.
You should always be refunded in full for any transactions that take place after you've reported your card missing. If your card provider can show that you've failed to take reasonable measures to keep your card and/or your PIN safe, then it could make you responsible for the first £50 of any disputed transaction.
In practice, many banks waive this £50 contribution, so it's worth checking the terms and conditions of your card.
Assuming your cards are all safe you'll need them for any online shopping. Check before you buy that the goods can be delivered in time for Christmas.
Shop from reputable sites and make sure they're secure before you give your payment details. There are bogus online shops that offer goods and services that don't exist, and other sites that offer shoddy fake goods. For information about safe internet shopping go to www. getsafeonline.org
Online auction sites are another popular way to shop. Again go for reputable sellers, make sure the payment website is authentic and secure and don't reply to emails that look real but are unexpected. Criminals could be trying to attract you to fake websites to steal your financial details.
Finally, just because you love what you're buying doesn't mean the recipient will be so enthusiastic. Will the retailers take the items back and give you a refund or can the goods be exchanged for something else?
The Distance Selling Regulations protect you if you buy online or over the phone. You have the right to cancel up to seven working days from the day after you receive your goods. Confirmation of your cancellation should be sent by email, letter or fax (see oft.gov.uk).
If you're shopping on the high street refunds are a different matter. You are only legally entitled to a refund if the item is faulty or not what it said on the tin. Not liking something doesn't give you any right to money back or an exchange, though some retailers do offer refunds or exchanges as long as the goods are returned unused and undamaged within a certain time. In theory it should be you who takes any unwanted items back but you should be able to explain in the shop that it's a present and arrange for the person who receives it to return it .
If you prefer to give gift cards or vouchers, a safe way to do that is to buy multi-store vouchers that can be used in a range of shops. The chances of them all going bust are slim. So now get on with your happy - and safe - shopping!
***
Q: I've had a problem with one of the big banks and made a claim to the Financial Services Ombudsman (FOS). The first claim was rejected and I then reclaimed with new information. They again rejected it. I feel they haven't taken any of the new information into account and I have been fobbed off. I want to appeal.
FT, Leicester
I'm sorry but you have no right of appeal. An ombudsman's decision is final. Neither side can appeal to another ombudsman. But you don't have to accept the ombudsman's decision. You can still take the bank to court. If your claim is for less than £5,000 you might be able to use the small claims procedure at a county court which is relatively easy and affordable. On the other hand you might decide against taking a claim to a higher court as solicitors and barristers are costly and there's no guarantee you'll win. So take legal advice. If however you accept the ombudsman's decision but are unhappy with the way the case was handled, you can complain to the FOS and have your complaint dealt with by an independent assessor. He or she can make sure you were treated fairly, things were explained properly and there were no unreasonable delays, but can't rule on whether the ombudsman's decision was right or wrong.
Join our new commenting forum
Join thought-provoking conversations, follow other Independent readers and see their replies