The Independent's journalism is supported by our readers. When you purchase through links on our site, we may earn commission.
End energy profiteering: The rich get richer, the poor get colder
Big Six suppliers heading for bumper profits and bonuses as more than 5.5 million UK homes hit by fuel poverty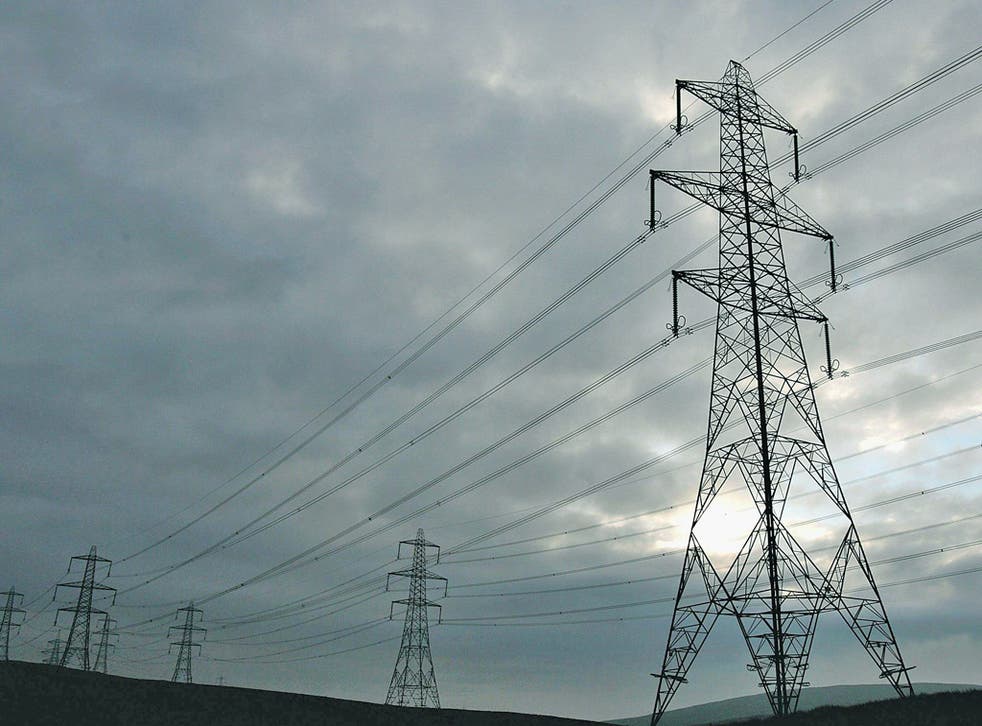 More than 5.5 million households are suffering under fuel poverty, many being forced to choose between heating or eating.
Click HERE to view 'Fair energy? rising profits, rising poverty' graphic
Meanwhile the Big Six energy suppliers increased their profit margins by 733 per cent in just three months last year. Enough is enough. Today The Independent supports a campaign to force energy companies to share their profits with the needy. The aim is simple: to make essential home energy affordable to all.
An estimated 3,000 winter deaths are caused every year by fuel poverty and as the winter chill really begins to hit home, with more snow and icy weather forecast for the next few days, it could be the worst time for the vulnerable, particularly the elderly.
Research by Age UK last month found that two million elderly people are so cold that they go to bed when they're not tired in an attempt to keep energy bills down. More than two-fifths of people surveyed admitted to turning their heating down even when cold.
Average household bills have doubled in the past six years from around £600 a year in 2006 to more than £1,200 a year now. The increases have more people than ever slipping into fuel poverty – when their gas and electricity costs account for at least a tenth of their income. According to research from uSwitch, £1,500 a year on energy is the tipping point at which three-quarters of households will start rationing their energy, three-fifths will go without adequate heating and more than a third will be forced to turn their heating off entirely.
That figure looks like edging ever closer as further energy increases seem highly likely, especially after wholesale gas prices reached a six-year high earlier this week. Meanwhile, in October the regulator Ofgem revealed that energy suppliers had increased their profit margins by a whopping 733 per cent, from £15 to £125 per household.
The campaign – End The Big Six Energy Fix – is being co-ordinated by pressure group Compass and has already attracted cross-party support from politicians as well as economists, civil society leaders, charities, religious leaders, celebrities and campaigners. The 100 leading figures are today urging the Government to tackle the predatory behaviour of big energy companies by introducing a new levy on their profits.
They set out their three demands in a letter published in today's Independent signed by a range of figures – including the Green Party leader Caroline Lucas, the former Home Secretary David Blunkett and the Tory parliamentary private secretary Mark Lancaster.
The main aim is to introduce a windfall tax on energy companies' profits and to use the money raised to make homes energy efficient, which would also reduce fuel poverty. The funds raised should be ring-fenced to help people with their energy costs, particularly those living in fuel poverty.
The campaign is launched ahead of the profit announcements of the big energy companies later this month. In the first six months of 2011 alone the Big Six energy companies posted profits of around £3.5bn.
Caroline Lucas, leader of the Green Party, said: "It is completely outrageous that the Big Six are able to rake in eye-watering profits as people up and down the country are forced to choose between heating their homes and feeding their families.
"These companies are delivering a crucial public service, and it is now the Government's responsibility to hold them to account for failing to provide anything close to a fair deal for consumers. We need to see Ofgem taking a far stronger role in regulating this out-of-control industry."
Andy Atkins, executive director of Friends of the Earth, said: "It's scandalous that the major energy firms are netting billions of pounds in profit while more than five million households in Britain struggle to heat their homes."
Gavin Hayes, general secretary of Compass, said: "If the Government can impose a levy on the big oil companies, then why not impose a similar levy on big energy companies?"
Campaigners are encouraging people to sign a new petition at www.endthebigsixenergyfix.org.uk. They hope that public support will pile pressure on the Chancellor to announce plans for a levy in March's Budget.
From today the campaign will be targeting millions of people across Britain through Twitter and Facebook.
Case study: 'It's a case of sitting back and hoping the bills aren't too high'
Owen Ellis, 77, finds paying for heating his home a real struggle, especially since the Coalition Government cut back the annual winter fuel payment this year by £50
"My monthly income is about £400 so I can't afford to keep the heating on all the time," said the former local council worker, who has been living alone in east London since his wife died three years ago.
"But I'm one of the lucky ones as the flat I rent is new and well insulated, so if I blast the heating for a couple of hours, it keeps the flat warm for a few hours longer."
He sticks £7 away every fortnight to pay for his quarterly heating bills. "It's a case of sitting back and hoping the bills aren't too high when they come in," he said.
"The Government's attitude simply seems to be that if they take the money away from the elderly and people die, it will be less of a financial burden on them."
Join our new commenting forum
Join thought-provoking conversations, follow other Independent readers and see their replies