Energy firms found guilty of bad practice could have licences revoked under Labour government
Caroline Flint, the shadow energy secretary, says a Labour government would create a new energy regulator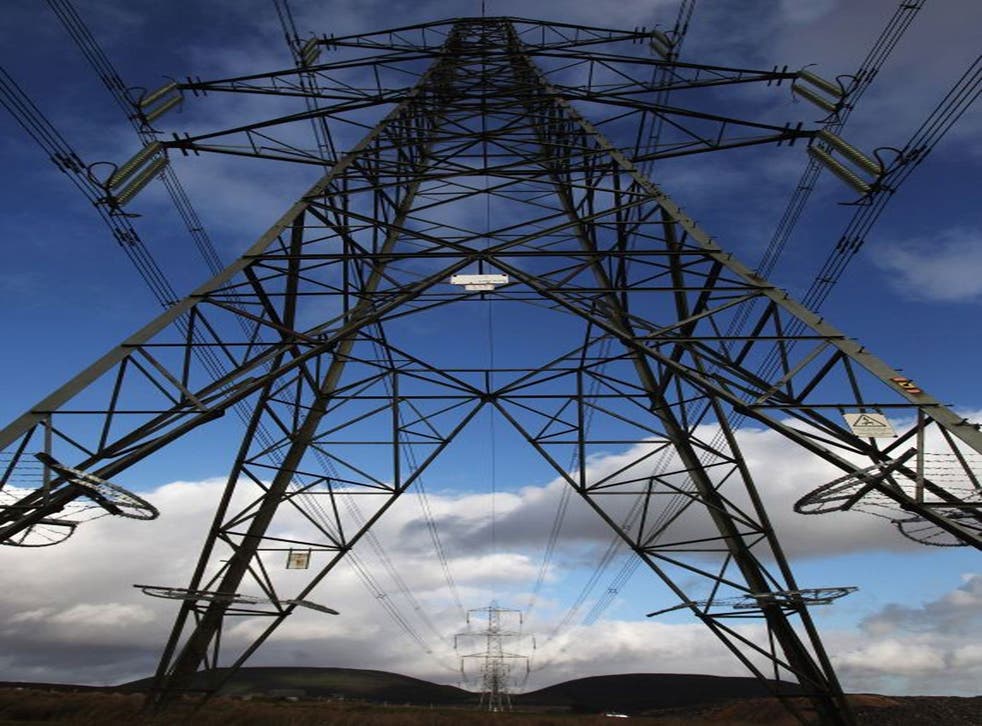 Energy firms found to be guilty of bad practice could be put out of business if Labour wins the election.
Caroline Flint, the shadow energy secretary, says a Labour government would create a new energy regulator and give it the power to revoke licences if suppliers repeatedly breached their conditions.
They would then have to sell off their customers to a rival firm and quit the market.
The new regulator would also create an annual "scorecard" for suppliers, laying out how each is performing and highlighting any areas where they might be failing to meet standards.
Labour's plans to reform the energy market were released alongside figures obtained under the Freedom of Information Act. They show that the current regulator, Ofgem, has levied 30 fines totalling more than £87m on power companies since 2001, and has a further 16 probes into potential bad practice still under way.
Common issues include mis-selling expensive tariffs and billing inaccuracies.
Ms Flint claimed that energy companies continue to mistreat their customers as well as hiking bills. She said new figures lay bare the full scale of the cost-of-living crisis and the Conservatives' failure to tackle escalating charges.
"On David Cameron's watch, energy bills in Britain have risen twice as fast as inflation, four times faster than wages and faster than in almost any other country in the developed world. Households cannot afford another five years of this," she said.
"At the next election there will be a real choice between another five years of rocketing energy bills, rip-off tactics and poor customer service under the Tories – or Labour's plans to freeze energy bills until 2017, saving the average household £120, and reform the energy market for the future."
Ofgem has the power to revoke energy companies' licences in certain circumstances, including where they have failed to comply with enforcement orders. Under Labour's proposals, a new regulator would be much tougher and repeat offenders would be threatened with losing their licences.
The price-comparison website moneysupermarket.com welcomed Labour's plans. Clare Francis, editor-in-chief, said: "It is clear that energy bills will stay in the political spotlight in the run-up to next year's election, which is good news because millions of households continue to pay more than they need for their gas and electricity bills.
"The energy market is broken. Competition isn't working as it should and consumers are failing to take advantage of the fact that they can probably save money by switching to a cheaper tariff. The average household could typically save £180 a year. But apathy reigns and we need to be doing more to tackle this."
Meanwhile the Conservatives blamed Labour for a "broken energy market and huge taxes on bills". A party spokesman said: "We've been taking action to put this right. We've taken £50 off the average bill by rolling back green levies. We're carrying out a full, independent inquiry to fix the broken market we inherited. And we're forcing companies to simplify bills so people can be sure they are getting the best deal."
A spokesperson for the industry body Energy UK said: "The regulator already has strong penalties for companies found to be in breach of licence conditions. Customer service is always at the heart of what we do, and having a strong set of licence conditions is essential for the protection of consumer rights and to support the positive moves the energy industry has already taken. Energy UK wants compliance to be a key part of the regulator's role."
Join our new commenting forum
Join thought-provoking conversations, follow other Independent readers and see their replies