Is ethical investment really that ethical?
Ethical funds must do more to make sure firms behave responsibly or risk losing investors' confidence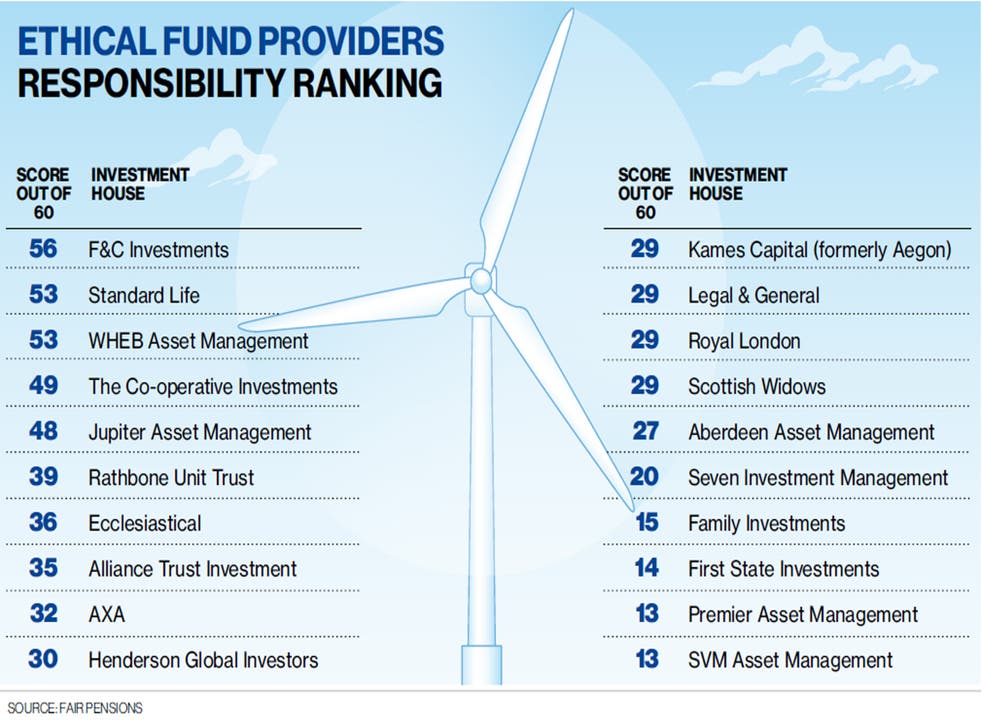 A major new report published today suggests that some ethical funds are failing to meet their objectives because they don't persuade big firms to improve bad practices.
Ethical funds attract investors by refusing to invest in so-called "sin" stocks such as pornography, alcohol and gambling. But research by Fair Pensions shows that many ignore equally contentious issues such as child labour, fossil fuel and support for oppressive regimes.
And, far from being a power for change, as some investors presume, the research into the "responsibility" of ethical funds reveals that almost two-thirds can demonstrate no evidence of actually engaging with companies on ethical issues.
Christine Berry, head of policy and research at FairPensions, said: "Savers choosing ethical products want to know that their voice is being heard and their money managed in a way which reflects their values. Our findings suggest that the ethical investment industry should be doing a lot more to ensure it stays relevant to the issues that matter to its customers."
The research shows how difficult it is for people to find out what an ethical fund actually invests in. Some 45 per cent of funds do not publish their full holdings. The study also highlights the difficulty of tracking down an ethical fund which fully reflects your beliefs. For instance, although 84 per cent of funds refuse to invest in porn, only 11 per cent screen out child labour.
And ethical providers are not doing enough to find out what investors what from their funds, the research says. Only one-in-five ethical firms uses customer surveys to learn more about investors' wishes.
On top of that, a substantial minority of ethical providers do not regularly review their ethical criteria, leaving them open to accusations of falling behind in representing investors' wishes.
The ethical investment market has almost trebled in size in the last decade and now accounts for more than £11.3bn invested in ethical funds. Research published last month shows that its popularity is growing, with some 45 per cent of UK adults wanting at least some of their investments to take green and ethical considerations into account, and 15 per cent wanting all their investments to do so.
Jonathan Chilvers, a private investor from Leamington Spa who saves with Family Investments, said he wants more from ethical funds. "I want my fund to publish all the companies it holds," he said.
"Ethical funds should both screen their funds and engage with the companies they do hold. I would like them to invest in a mixture of intrinsically ethical companies (such as renewables) as well as large companies with reasonable corporate social responsibility and well-documented supply chains. The trouble is that none of the big companies is perfect, but it's not really realistic not to invest in them at all."
"Savers should be asking themselves why they invest in ethical products," said Ms Berry. "If it's because they want to have a clear conscience, knowing that a narrow band of unethical companies aren't included in their portfolio, then modern-day ethical investing probably works for them.
"But if they'd like to see the power of their money used to change the behaviour of corporations, then they need to ask more questions of their provider," she added.
Join our new commenting forum
Join thought-provoking conversations, follow other Independent readers and see their replies