Give your portfolio a spring clean and tidy up your finances
You have chosen your fund and invested your cash, so now you can relax? Not a bit of it, says Emma Dunkley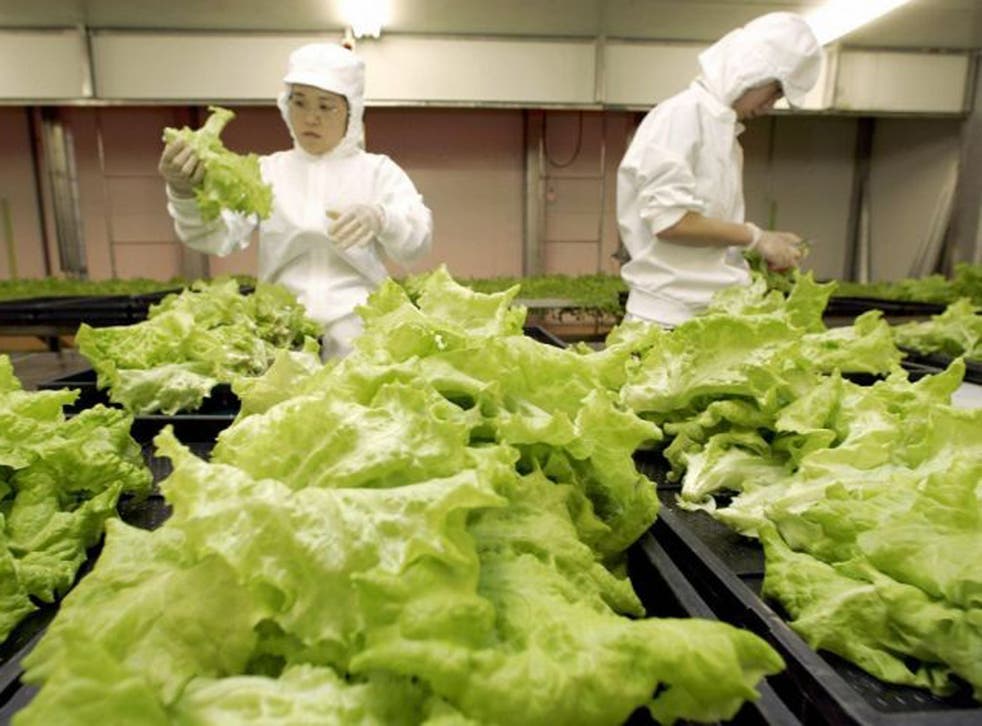 It's that time of year when the phrase "spring clean" comes to mind, but this doesn't just apply to giving your house a thorough dusting. Your investment portfolio requires a regular tidy-up too.
You might think all the hard work has been done once you've made your initial investment decision and that you can sit back, relax and reap the returns. But leave your portfolio unchecked for too long and you could find yourself losing out in double-quick time.
"We're strong advocates of regularly reviewing your portfolio – at least annually," says Jason Hollands at Bestinvest. "Yet research we commissioned from YouGov last autumn indicates as many as one in five existing UK investors claims to have never had a portfolio review."
So why should you periodically do that? "Not only do individual funds often go off the boil, your asset allocation will drift over time as various funds and assets perform differently," says Mr Hollands. "This can mean a carefully planned allocation to a niche area grows into a much bigger part of the portfolio, potentially exposing you to too much risk."
One of the first things you should do is review your goals for investing and how much risk you're willing to take on, to see if anything has changed, especially if your time horizon has altered. "Once you've done this, look at your overall portfolio to see if it reflects your current goals and attitude to risk," says Darius McDermott, the managing director at Chelsea Financial Services.
And if it turns out you have to go searching to gather statements from a number of providers, it might be worth thinking about consolidating your investments in one place, so next time you review your portfolio it will be a lot quicker and easier, says Mr McDermott.
When it comes to looking at how your investments have fared, it could be the case that some have performed well and others pretty badly. To make sure your portfolio isn't left unbalanced, you might look to sell some of those top-performing investments that now represent a larger part of your holdings, says Patrick Connolly at AWD Chase de Vere. For example, if six months ago you had £10,000 invested in Japanese Smaller Companies, your holding will have already shot up to £13,590.
You can then reinvest money into the poor-performing areas that have proportionately shrunk in your portfolio, to get you back to your starting point. "Don't sell investments which have underperformed without first understanding why they haven't performed well and also whether that is likely to change in the future," says Mr Connolly.
"Not only does rebalancing ensure you don't take on too much risk, but by selling investments that have done well in favour of those that have done badly you are effectively selling at the top of the market and buying at the bottom," explains Mr Connolly. "By sticking to this you can avoid the emotional input that leads to many investors buying at the top and then selling at the bottom and having a thoroughly miserable experience along the way."
You might think the main decisions are based on which fund to choose or stocks to buy, but it's important you have a well-balanced approach in terms of "asset allocation" or where you put your money, be it UK stocks, gold or government bonds.
"Academic research has consistently shown that around 90 per cent of the differences in performance between portfolios can be attributed to asset allocation rather than stock or fund selection decisions," says Mr Hollands. "But many investors have little understanding of its importance and are too quick to skip to fund selection."
Having made the tough asset allocation and investment selection decisions, the last thing you want to do is see your money eaten away by high costs. Although the outcome of investing is never certain, no matter how much you plan it, one thing that can be measured with a level of accuracy is the impact of charges.
"Costs should not drive your strategy but it is important to be aware of whether they are justified by excess performance and there may be ways in which you can reduce charges," adds Mr Hollands.
It's also important to make the most of any tax breaks available, so that you're not needlessly giving away money to the taxman. "You don't get much from the Government so make sure you take advantage of whatever you can," says Ben Willis at Whitechurch Securities. "Use your ISA allowance, if suitable, and don't forget the tax reliefs attached to Enterprise Investment Schemes and Venture Capital Trust investments."
But, although you should make a point of spring-cleaning your portfolio, you don't want to be over-zealous and change your investments too frequently, as it could end up working against you. "Let's face it, you shouldn't set up investments on the basis that you will need to keep altering them," says Philippa Gee, who runs her own wealth management firm.
"Repeated buying and selling will get you nowhere, as you will end up with being out of the market at the wrong time and paying too much in charges," she adds. "Reviewing properly every six months seems a sensible approach."
In terms of when exactly you should review your investments, there can be unforeseen circumstances cropping up that make it worth checking your holdings. Although you should have an investment strategy you can broadly stick to, there could be extreme market changes that warrant a check-up, or a fund manager leaves the fund in which you are invested. "These are all times when it is worth reviewing your investments," says Ms Gee.
If all of this seems overwhelming and you're starved of time, you could always seek expert advice. It might be the best path to help you make the most of your money, rather than attempt to understand all the different rules and regulations surrounding tax planning or the nuances between the millions of investment vehicles.
And if you're keen to cut the cost of paying for advice, there are a number of stockbrokers and fund supermarkets that offer free services to help you self-assess your investments, including tools that can recommend funds most suited to your needs.
So don't leave your portfolio in the dark gathering dust, as not only could you miss out on maximising returns but you could be in for a nasty surprise a few years down the line. Get it out and give it a good spring clean. It won't take that long and it will save you work in the long term.
Emma Dunkley is a reporter at Citywire.co.uk
Join our new commenting forum
Join thought-provoking conversations, follow other Independent readers and see their replies