The great term-time debate: why parents' premiums for off-peak holidays are here to stay
Families and government are divided on term-time holidays but Felicity Hannah has been finding out how much the financial hit is and why more freedom matters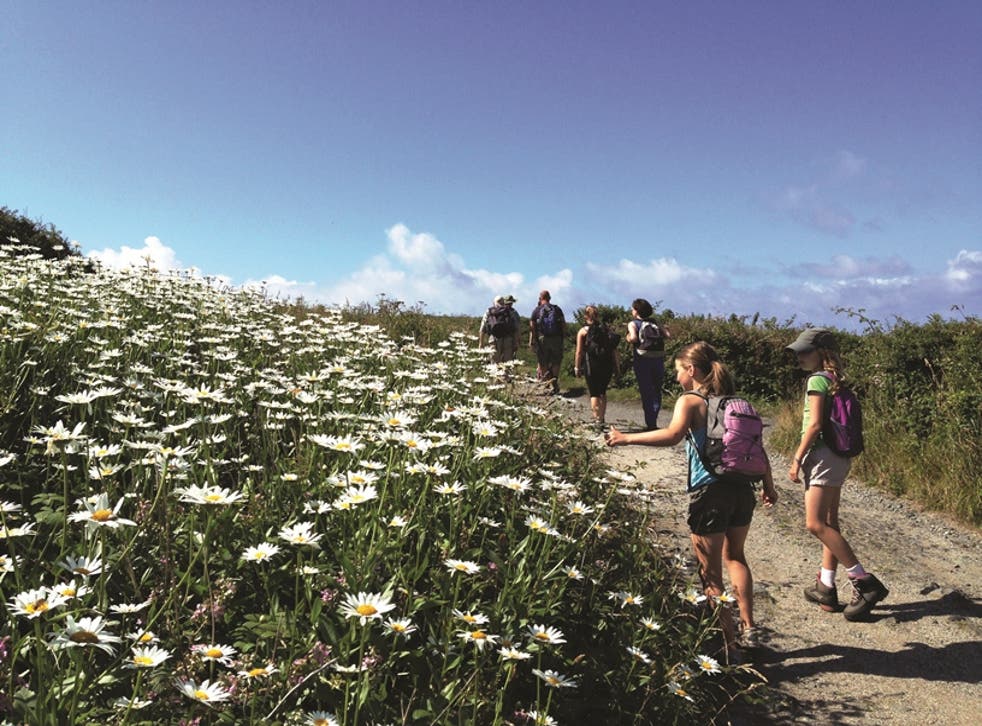 For parents, nothing is more important than their children's education. Well, nothing except perhaps two weeks in the Algarve for a reasonable price. That's the impression given by the debate surrounding term-time holidays, which has seen parents pitted against schools and government over their right to take children out of the classroom during term.
Those parents who do decide to flout the ruling face fines of up £60 per child and per parent, meaning a family of four could be charged £240. Many families simply pay up because even with the fines their holiday is cheaper, such is the difference between peak and off-peak travel.
However, more than 200,000 parents have now signed an online petition to get the term time holiday ban lifted and it was finally debated in parliament this week. Unfortunately for them, the government's position seemed clear and unlikely to change.
"I recognise that the cost of holidays is a frustration that many parents share, and I certainly encourage travel operators to do what they can to provide value for money to families," Schools minister Nick Gibb told MPs this week. "But ultimately, in a competitive market in which British businesses are in competition with others across the globe, it is for those businesses to decide their prices based on demand across the year."
He also promised a further, imminent, announcement to clarify what on earth the rules actually are. In the meantime, those parents' premiums remain eye-watering.
Summertime savings
The difference in cost between a term-time break and a getaway in the actual holidays is considerable. FairFX compared the costs of 269 week-long holidays including flights and 4-star accommodation for a family of four. It found that holidays were an average of 36 per cent more expensive for families travelling the day after term ends for the summer (29 July) compared to just a week before.
For example, the price of a week in Majorca rose from £2,094 to £2,939. While in the Algarve, the price increased by almost £700 to £2,724. It's the same at the end of the break; a week in the Algarve, the week after the summer holiday ends, is £800 cheaper than in the final week of the school break.
There's been a huge amount of confusion over whether fines are enforceable since the High Court ruled that an Isle of Wight parent would not have to pay a £120 fine for taking his daughter to Florida during the term, as she had a good attendance record overall.
But the schools minister said this had created uncertainty for parents, schools and local authorities, and urged councils not to refund fines that have already been paid. Despite that, many councils say they are dropping their cases against other parents as a result of the ruling.
Why it matters
It's easy to dismiss complaining parents by suggesting that they don't place sufficient value on their children's education. But there's a real risk that the school holiday travel premium risks pricing all but the above-average earners out of foreign travel completely.
Steve Double, the Conservative MP for St Austell and Newquay, told parliament that the rules were out of touch. He said: "I am sorry to say that the situation simply shows that we do not understand the reality of life for many families. It is not a case of just looking for a cheap holiday. For many families, it is the only holiday they can afford, so it is a matter of a term-time holiday or no holiday.
"We are discriminating against those on low incomes by saying that if they cannot afford the high prices charged during the school holidays, they do not deserve a family holiday."
And those high prices are being made worse by the collapsing value of the pound. Ian Strafford-Taylor, CEO of FairFX, said: "The term-time holiday ban is a hotly contested issue around the country and one which parents are understandably passionate about. The recent fall in the pound puts a further squeeze on the affordability of family holidays.
"The combination of this, with being forced to pay up to 40% more creates a very real risk that families face being priced out of the holiday market. Family holidays should not be a luxury that only few can afford."
Some even believe that relaxing the ban would benefit those families who travel only in the school holidays. Chris Clarkson, managing director of the online travel agency www.sunshine.co.uk, says: "With less competition across the board, hotels and airlines would no doubt drop their prices during the standard 'school holiday' periods, leading to less extortionate price raises during those times. Relaxing the ban would benefit a lot of people."
Join our new commenting forum
Join thought-provoking conversations, follow other Independent readers and see their replies