How to make it right when Help To Buy goes wrong
First-time buyers warn of flaws in government scheme as 45,000 property sales delayed by Help to Buy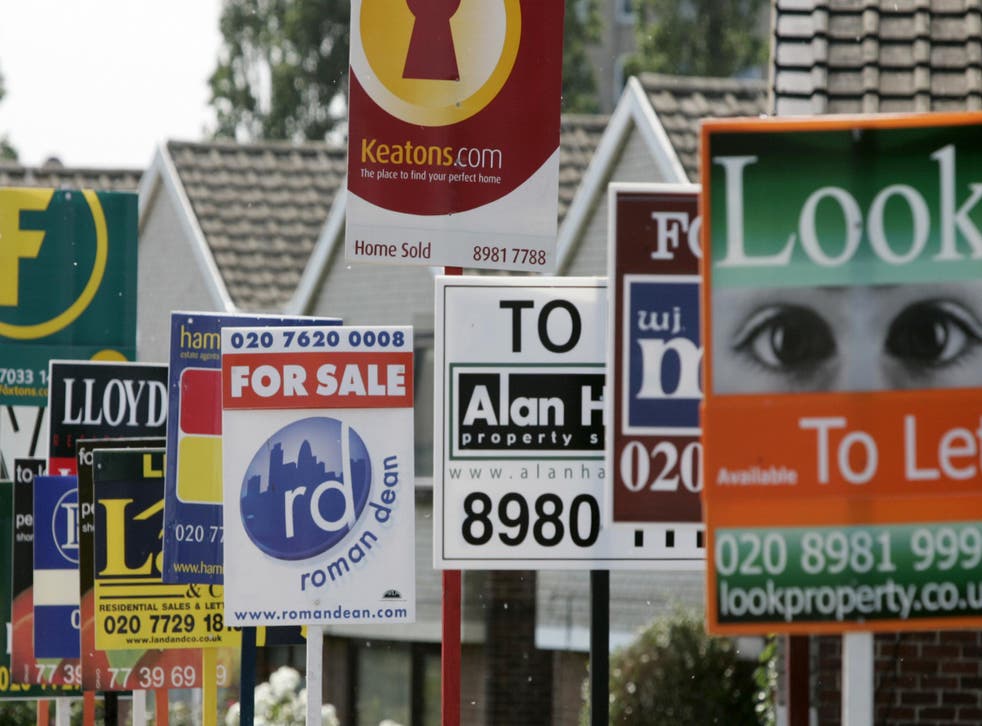 "The cheque finally arrived about six weeks after we got the keys," says Sarah Newick, 28, a very money savvy first-time buyer.
She was an early adopter of the Help To Buy ISA, keen to make use of the government top-up. And she succeeded in buying her first home in her 20s while caring for a new baby.
Yet the flaws in the scheme almost sank her house-buying dream.
Sarah works in the West End as a stagehand but lives in Kent. Buying a home is a challenge for every first-time buyer but in that part of the UK it can be especially demanding. So when the Help To Buy ISA was launched in December 2015, with the promise that the government was ready to add 25 per cent to her savings up to a maximum of £3,000, Sarah was delighted.
In the first month it's possible to save as much as £1,200, but after that it's capped at £200 a month, so it takes a while to build up the full bonus.
"When it first came out and we looked into it, it sounded so exciting and like real help. You can get up to £3,000, which was amazing but only if you have the ISA five years – I didn't want to wait five years to buy.
"I was gutted because my father passed away so I had some inheritance and I wanted to use that and get the help."
Sarah was pleased to earn the bonus though and encouraged her fiance to save into a Help To Buy account too. Despite having a new baby, they were ready to buy their first home. Then, like thousands of other first-time buyers, they discovered that their Help To Buy ISAs would not pay out until after they had purchased the property.
"It was a heart-dropping moment," she says. "It was a very quick process buying the place, all really exciting, and then the setback of not being able to get the money was a freakout moment.
"We were just so grateful his parents could help us. If they hadn't we'd have had to pull out of buying it."
She's not alone; research from the financial firm OneFamily has revealed that since 2015 the Help to Buy ISA has delayed an estimated 45,000 property sales because it cannot be used towards the deposit – and many buyers have realised too late.
Better options
Nici Audhlam-Gardiner, managing director of Lifetime ISAs at OneFamily, says: "The Lifetime ISA, introduced last year, is far better for first-time buyers. Not only do savers make more in government bonuses, they can actually use it towards the deposit.
"We support the closure of the Help to Buy ISA next year as it is not fit for purpose and is actually delaying property sales, however our research shows that the majority of first-time buyers remain unaware of the Lifetime ISA. We are urging the government to reiterate its closure plans and further support the Lifetime ISA and help the thousands of people who are desperate to get on the ladder."
Avoiding the Help To Buy ISA in favour of the more helpful Lifetime ISA is one way would-be buyers can avoid a house-buying pitfall. But there are other stumbling blocks and considerations for new buyers and it's essential they are aware of them so that an unexpected issue doesn't derail their plans.
Know your small print
Whether you make use of a Lifetime ISA or a Help To Buy ISA, it's essential to understand the limitations of the help that's available. For example, the Lifetime ISA bonus can only be paid out as a deposit on a home worth £450,000 or less.
Ishaan Malhi, CEO and founder of online mortgage broker Trussle, warns: "Many people now opt for the Lifetime ISA, which also offers a government boost. But there are still limits to what you can spend the money on, so think well in advance about where you'll be buying and save accordingly."
Get your credit score in order
There are steps that would-be buyers can take to polish up their credit score and doing so alongside making savings is essential. That can include checking for and correcting errors.
Justin Basini, CEO of credit reference agency ClearScore, says: "By far the most common mistake people make is not understanding the impact a credit score has on the mortgage application process.
"A mortgage is probably one of the biggest financial transactions you'll ever make, so it's crucial to get yourself into a strong position before you start the application process. Having a low credit score can impact your mortgage application in a big way. It can lead to not getting the deal you want, and, in worse case scenarios, a rejection.
"Often lenders won't give mortgages to those with poor credit histories. Those lenders that will typically have higher APRs as you're a riskier borrower."
Make use of Mum and Dad
One way that parents can provide help is to stand guarantor if they are financially able to – but it's obviously something they would have to give very careful thought to as if you fell behind on your mortgage repayments they would need to make those payments on your behalf.
Reuben Skelton from Oaksmore ISA, says: "The benefit of this scheme is that the first-time buyer is able to borrow more or put down a smaller deposit. The guarantor will not have any stake in the property, nor will their name appear on any of the title deeds, but they must agree to use either their home or a lump sum of savings as a collateral should they then also fail to keep up repayments."
Widen your horizons
Mark Homer, cofounder of the property education company Progressive Property, recommends new buyers look for extra ways to add value to a property to stretch their money further.
"This scheme can be used with existing rather than new build property (as it must be with the Help To Buy scheme) so the purchaser is able to buy a property that needs refurbishment, to add value to it and won't suffer from the new build premium which means the property drops in value when you move into it much like a new car does.
"I would look for a three-bed property that needs a light refurb and mate this product with a Bath Building Society rent-a-room mortgage or similar so you can rent some of the rooms out, which will often cover all of the mortgage payments."
Sort out the paperwork
A lot of the delay of buying a home can be avoided if you have everything you need ready in advance.
Marc Trup, founder of property management software company Arthur Online, says: "All first-time buyers should ensure a budget is set from the start.
"Legal fees, removal costs, mortgage arrangement fees and stamp duty should all be properly tracked. Without a budget you may find yourself without sufficient funds at the end of the lengthy buying process.
"Buyers should also be prepared to give a full rundown of their monthly expenditure to potential lenders. Expect your lender to look closely at your outgoings, from food and socialising to clothes shopping and commuting costs. This helps lenders form an opinion on your spending habits and will be a determining factor in how much you can borrow."
Find the right mortgage
Jason Witcombe, chartered financial planner at Progeny Wealth, says: "Focus your energy on your mortgage. Take it seriously as it will probably become your biggest monthly expenditure item. Shop around to get the absolute best deal for you.
"A 0.5 per cent or 1 per cent annual difference in interest rates might sound like nothing, but it's big money when multiplied by a six figure debt. Take the warnings in the mortgage offer document seriously – interest rates can and will go up. Make sure that you are comfortable that you can manage this before you sign on the dotted line."
Join our new commenting forum
Join thought-provoking conversations, follow other Independent readers and see their replies