How to avoid falling victim to online ID fraudsters
After Twitter users were hit by hackers, Esther Shaw reports on how much havoc can be caused if people are careless with personal details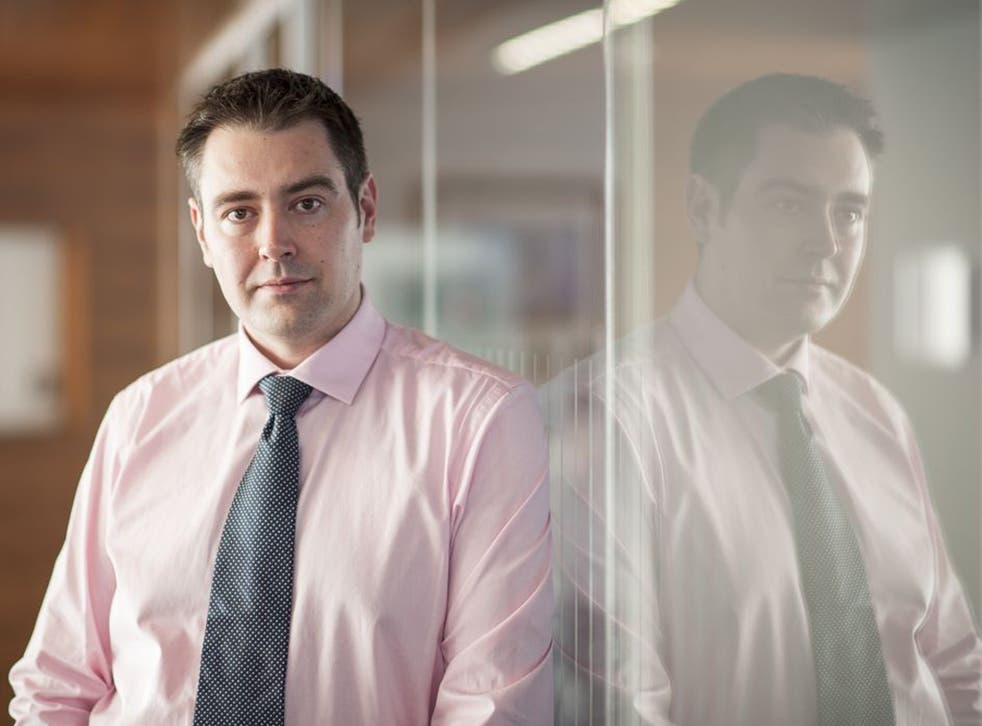 Consumers are being urged to become more "information vigilant" to avoid falling victim to online fraudsters.
The warning comes after 250,000 Twitter users had their accounts compromised last week by hackers who broke into the system, stealing passwords, usernames, emails and other data.
While those affected have had their passwords reset as a safety measure, fraud experts are warning that ID theft is big business, as many of the stolen identities are used to commit ID fraud.
Figures show that a hefty 113,000 cases of ID fraud were reported to the fraud-prevention service, Cifas, last year alone.
Separate figures from Get Safe Online show one in five people has lost money as a result of cyber criminals, with an average loss of £247 per person.
"Until relatively recently, bin-raiding was the major threat," says James Jones from Experian. "But today the focus is largely online, as this is where most of us transact these days."
Common scams include "phishing" emails which trick you into revealing personal details, shoulder-surfing, where people look over your shoulder to get hold of log-in details, and malicious programmes which can spy on you, or redirect your browser to bogus websites.
However, one of the growing areas of concern is "over-sharing" on social networking sites. a survey by Get Safe Online found only half of people using Facebook in the UK are using the highest security settings, while only a quarter are using the highest privacy settings on Twitter.
"The information we share about ourselves online, and especially on social media, is giving criminals an easy gateway into our online accounts and our lives," says Tony Neate from Get Safe Online. "We're sharing details about our lives with people we might not trust in real life."
Fraudsters are becoming increasingly sophisticated. "Many people would be shocked to know how little information criminals need to be able to steal an identity," says Neil Munroe from Equifax. "This then allows them to open accounts, access money, order goods in your name and even take out credit in another person's name."
This is a view shared by Mr Jones. "Criminals typically need just three pieces of data to commit ID fraud so any unauthorised access to an online account is bad news," he says. "It's not helped by the fact that many of us use the same passwords for multiple online accounts, meaning a crook only needs to unlock one for the rest to fall like dominoes."
Stealing an individual's identity details does not constitute ID fraud, but using that ID to access money, open accounts or take out credit does. The first you know of it may be when you receive bills or invoices for things you haven't ordered, or letters from debt collectors for debts that are not yours. One of the big worries for those who fall victim is the time it takes to resolve the mayhem caused.
"If fraud is discovered on your account, you may lose access to your accounts while it is investigated," warns Mr Jones.
You might also end up with a damaged credit history which will take time to rectify. A spokesman from Financial Fraud Action UK warns: "This could make it difficult for you to obtain loans, credit cards or a mortgage until the matter is resolved."
If you think you have become a victim of ID fraud, the key is to take action immediately. "Alert your banks and credit reference agencies right away," says Mr Munroe.
In some cases you will need to take the matter to other organisations as well; for more information contact Action Fraud at Actionfraud.org.uk or 0300 123 2040.
A copy of your credit record will also help you discover the extent of any fraud; you can apply for a statutory report for £2 from one of the three main agencies: Experian.co.uk, Equifax.co.uk and CallCredit.co.uk. More detailed reports are available, but these will cost more.
"The credit reference agencies will help you clear up any fallout from the ID theft," says Mr Jones. "Crucially, you shouldn't end up out of pocket in terms of any money obtained by fraudsters in your name, as long as you aren't deemed to have been careless with your personal details." (see box).
The key to keeping the risk of falling victim to a minimum is taking all the precautions you can.
Finally, don't assume it will never happen to you.
For more information visit Getsafeonline.org, Actionfraud.org.uk and Cifas.org.uk
Case study: 'The fraudsters had gone on a spree with someone else's cards, but used my ID to set up contracts'
Mark Locke from Edinburgh realised he'd fallen victim to ID theft earlier this year after receiving letters from several different mobile phone companies thanking him for setting up six separate iphone 5 contracts.
The 38-year-old marketing manager, was very worried about how the fraudsters had got hold of his details and whether he would end up out of pocket.
"After contacting the phone companies, it transpired that each of the contracts had been taken out in my name, but using someone else's bank account," he says. "It seems the fraudsters had gone on a spending spree with someone else's cards, but then used my ID to set up the contracts."
Mark was advised to contact credit reference agency Experian to check if his credit rating had been affected.
"I called right away and was given a case handler who helped me through the clean-up process," he says. "He confirmed there had been a lot of searches on my credit record and said all of those would be cleared up. He also placed an alert on my account which will inform me when any new searches take place, so I can keep an eye out for any unauthorised activity."
Insurance Pitfalls
Identity theft insurance is designed to cover the costs of dealing with the fallout of falling victim to fraud, but while this may seem to offer peace of mind, the cost of cover is high.
"Policies can cost up to £40 a year," says Andrew Hagger from MoneyComms.
"Providers are playing on people's fears to make them sign up for cover on which few are likely to make a claim."
David Black from Consumer Intelligence points out that as a consumer, you have limited liability.
"Unless you've been fraudulent or grossly negligent, the Banking Code rules limit your liability to £50," he says.
"Most ID theft insurance and card protection insurance products are poor value for money, and people can be misled about the benefits," says a Which? spokesman.
Join our new commenting forum
Join thought-provoking conversations, follow other Independent readers and see their replies