Investment price war as brokers cut fees on fund platforms
Costs are coming down thanks to new rules but punters must watch out for catches and remember performance is more important than charges, says Simon Read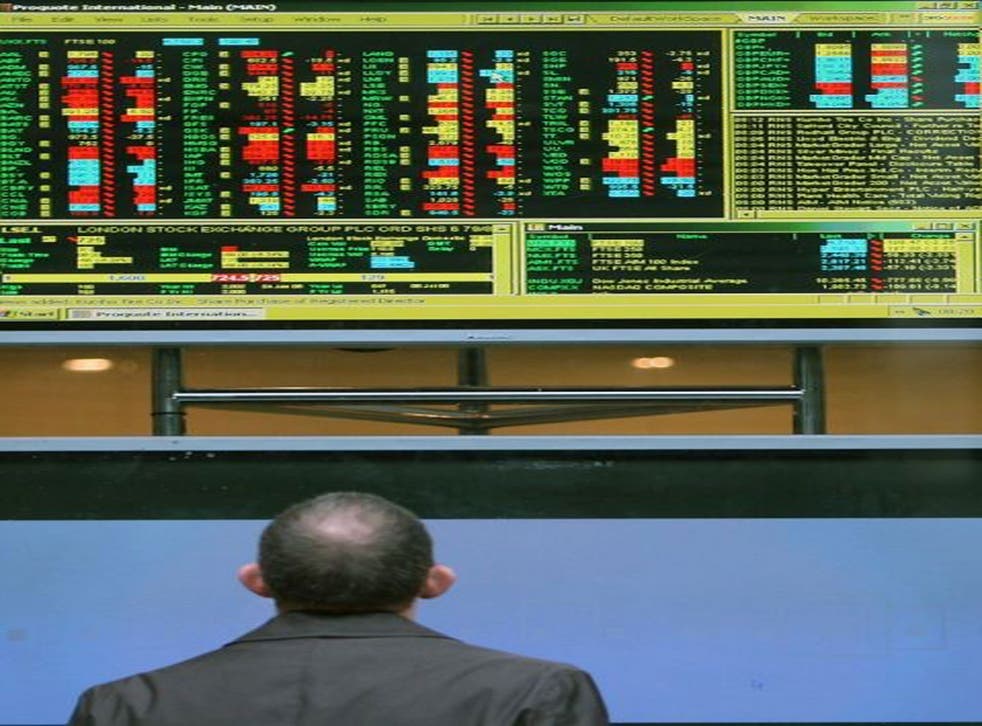 Britain's biggest investment fund broker Hargreaves Lansdown this week reduced the cost of dealing in funds through its online investment supermarket.
But far from being an altruistic move by the financial services giant - it is listed on the FTSE 100 index - the change has been forced on it by transparency rules that come into force in April. By then all investment platforms and fund supermarkets must make clear to customers how much they are charged. In short, investors must be able to see how much money the fund supermarket keeps, and how much goes to the fund manager.
Until the City regulator stepped in and changed the rules, fund supermarkets were allowed to make money from undisclosed commissions paid by the fund managers which run the investments flogged through the online platforms.
The new rules ban under-the-table payments from fund managers. Instead the fund supermarkets must make their money from a disclosed charge. Under the existing system a fund supermarket typically charges around 1.5 per cent a year, half of which is handed over to a fund manager.
Hargreaves' new charging structure will mean most of its customers paying the platform an explicit, annual charge of 0.45 per cent a year. They will on top of that pay an annual 0.65 per cent to the fund manager.
That will bring the total annual management charge to 1.1 per cent a year. That's a cut in the firm's existing charge which works out at around 1.33 per cent, bearing in mind that the company passed on some of the commission it received to customers in the form of a bonus.
Ian Gorham, the chief executive officer of Hargreaves Lansdown, said: "We are now reducing the cost of investing, saving our clients an extra £8m a year. As a result, most clients will be paying even less overall when investing through Hargreaves Lansdown."
But that doesn't mean the firm will be the cheapest place to buy funds online. While many firms will have a 0.75 per cent fund management charge, their own fees undercut Hargreaves' charge. For instance both Charles Stanley and Cavendish Online charge 0.25 per cent a year.
"The increased clarity on fund pricing is good news and should make it easier for fund investors to work out the most cost-effective provider to hold funds with," said Rebecca O'Keeffe of Interactive Investor. "Investors do need to be careful though and look behind the marketing spin and headlines to establish the true cost of their investments."
Interactive Investor and one or two other fund sites do it a little differently by charging an annual fee no matter the size of the investment. That could prove more expensive, or cheaper, depending on how large your portfolio is.
Fund supermarkets have spent decades perpetuating the myth that percentage-based charges are fair and reasonable, but the reality is that with that charging model larger investors subsidise smaller investors," claimed Ms O'Keeffe. "Customers need to decide whether they're happy to pay these higher percentage-based charges or whether a fixed annual fee is a more cost-effective choice for them."
Nick Hungerford, CEO of online investment management service Nutmeg, said Hargreaves' new charging structure could actually mean some people paying more. "Hargreaves has missed a golden opportunity to simplify charges for customers," he said.
"Looking at the new Vantage tariff we see no fewer than 73 lines relating to different charges! These include charges that are set fees, percentage of AUM fees and percentage of transaction fees, some including VAT and others not including VAT.
"Furthermore there are complicated criteria to qualify for this or that and a note that chosen investments may have their own initial and annual charges and bid offer spread. This is completely bewildering to the average investor and requires a detailed analysis by the most committed of analysts." Hargreaves Lansdown has around 500,000 investors. The majority are so-called do-it-yourself investors who do their own research and know which fund they want to invest in, or get out of. For those types of investors who may trade frequently, finding the most reliable trading platform at the keenest price is important.
Many rival fund supermarkets are yet to announce their own pricing structure, waiting to see what the giant Hargreaves would launch. Barclays Stockbrokers and Fidelity Personal Investor are expected to reveal details shortly while many of the smaller discount houses, such as Bestinvest and Chelsea Financial Services, have also yet to make an announcement.
But Mark Till, the head of personal investing at Fidelity Worldwide Investment, criticised Hargreaves for the number of new fees it will be imposing, including a £20-plus VAT annual charge for paper statements, and a charge for transferring out of Hargreaves and into other providers.
"We believe all pricing models should be simple for customers to understand and should not have lots of additional charges. Therefore we will not be charging our customers additional fees, such as fees for paper statements or exit fees," said Mr Till. Mark Polson, of advisers the Lang Cat, said: "There are a few new charges, most of which aren't all that awful to be honest. For instance, £25 for transferring out in cash is a pain, not the end of the world. But the charges for re-registering out per line of stock are iniquitous and should be cut," he said.
Meanwhile, AXA Self Investor will launch a deal on Monday which promises no charge to hold funds in a stocks and shares ISA until 1 May 2015, after which it will be 0.5 per cent per year.
Jo Gornitzki, head of consumer at AXA Wealth, said: "It's free to open a stocks and shares ISA with us until 1 May 2015 and we also don't charge any exit fees."
However, others say that investors should concentrate on finding the right investments, not the cheapest. "It is fund choices which overwhelmingly dictate investor outcomes, not charges," pointed out Brian Dennehy of FundExpert.co.uk.
In other words if you're not totally comfortable about choosing your own investments, then choosing the cheapest way to invest is probably not a wise decision.
Lee Goggin, of online matching service findawealthmanager.com, said: "It's good to save half a per cent in costs but if you lose 10 per cent in investment performance it's a false economy. Unless you have the necessary time and knowledge you should think carefully about managing your own wealth."
Using a wealth manager is a lot more expensive: many will demand around 2 per cent of your portfolio a year. But the right advice, if you need it, can be crucial in making the correct investment choices.
Charges 'transparency needed'
Gina Miller, of The True and Fair Campaign, says investment firms need to be forced to be clearer about charges.
"While it is interesting to see Hargreaves Lansdown revealing its charging model as part of the RDR reforms, this information still does not give consumers total transparency or greater understanding on all costs and fees," she said.
"We've spent two years calling for fund managers to reveal 100 per cent of all the costs and fees, including hidden costs such as transaction fees, in pounds and pence.
Ms Miller has been campaigning for the introduction of the introduction of a figure showing the total cost of investing against the likely return, in a pounds and pence format that allows genuine comparisons between fund managers and platforms.
"There should be a Total Cost of Investing that includes all the levels in the investment and savings chain - fund managers, platforms, advisers and product wrappers," she said. "Unless consumers have this information in one ticket price they are not likely to understand or choose the best home for their savings by assessing what they are likely to get back in their pockets."
Andy Creak, director of rplan.co.uk, agrees that there needs to be more clarity over charges. "Genuine price competition and the revitalised trust that this will create with investors will not happen until the industry comes clean with pricing that people can see, understand, compare and make informed judgments about. Until then, people will rightly worry that we have something to hide…"
Join our new commenting forum
Join thought-provoking conversations, follow other Independent readers and see their replies