Kate Hughes: House price rise doesn't have any bearing on real life
Your home might be worth more on the market, but you still need somewhere to live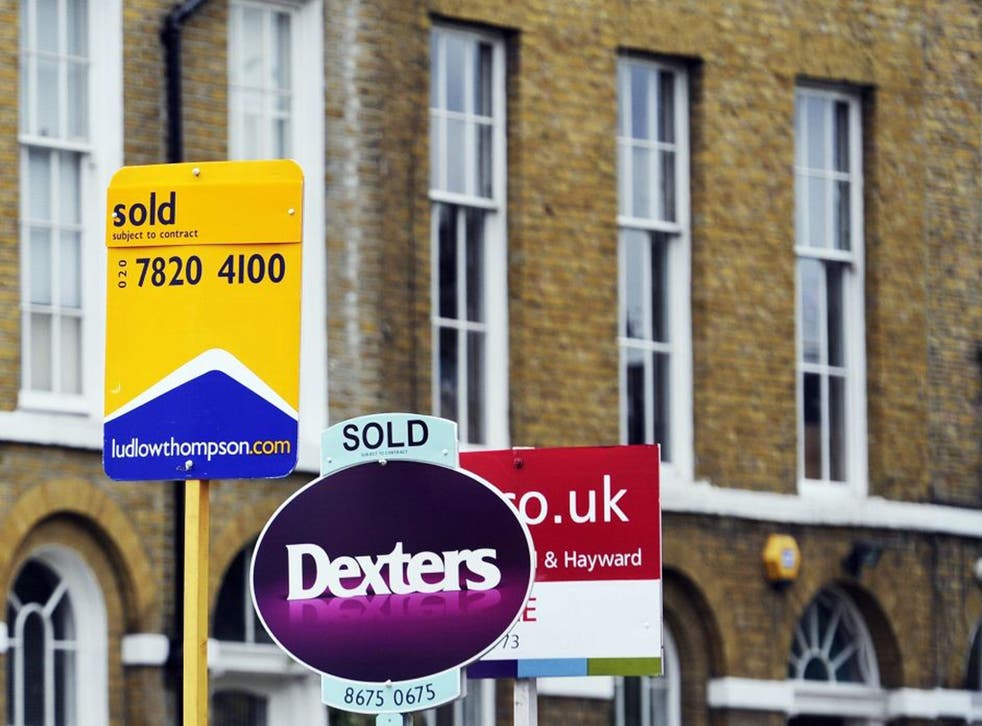 Feeling better about cash, the economy and everything yet? The latest rounds of financial and economic survey data suggest we should be.
Just by way of a quick recap, unemployment is down by 4,000 to 2.51 million in the quarter to June this year, and the number of "economically inactive" people aged 16-64 in the UK was down 10,000 from the first quarter of 2013, according to the Office for National Statistics. Total pay also rose in the last year by 2.1 per cent.
Inflation is also down, very slightly, across the board, with the Consumer Prices Index down just a touch from 2.9 per cent to 2.8 per cent in July, thanks in part to the drop in leisure, cultural and clothing costs, and the Retail Prices Index, which includes housing costs, was down from 3.3 per cent to 3.1 per cent.
Meanwhile, Gross Domestic Product – the broad measure of the state of the economy – is up 0.7 per cent in the last quarter to July according to this month's estimate, following 0.6 per cent growth the quarter before.
And unless you've been in a coma this week, you'll already know that house prices are up by 3.1 per cent in the year, compared with 2.9 per cent in May. The term "escape velocity" is being used with reckless abandon. Happy days.
Except that last piece of good news in particular has no bearing on real life. First, a house is only worth what someone will pay for it, and until the money is in your account, a valuation means nothing. Some unscrupulous agents are already overegging valuations in a bid to max out their commission if it does come off, safely hidden from view by this rising tide.
Second, the British obsession with owning property means we often forget that our house may be our greatest asset, but it's a home first and foremost. And you can't sell what you still need. So unless you're not too worried about having a roof over your head, when exactly are you going to crystallise that "gain"?
Third, if you do sell to move on what difference does it make anyway as your next step on the ladder is likely to have headed the same way, unless you're moving far, which is statistically unlikely, or you are downsizing significantly.
Of course, there's the much-repeated argument about house prices, consumer confidence and economic wellbeing. But consumer confidence based on thin air puts us right back where we were a few years ago, or have we all forgotten?
Unless you have some truly altruistic wish to support the wider economy rather than yourself, go out and spend your cash when you (eventually) get a pay rise, when there is real money in your pocket, not when someone with a sharp but cheap suit tells you your house is worth 5 per cent more than it was the last time you blinked.
Finally, and most importantly, as those outside the South-east of England have learned, house prices can fall as well as rise. But historically low interest rates and pressure on banks not to repossess mean the rest of us have forgotten what that really looks like.
The average house price is now £169,624. (And here I acknowledge that "average" covers a multitude of north-south divide sins.) Meanwhile, the average UK salary before tax is £23,244. Even if there are two or more adults working full time in your household, with one far outstripping the other, this isn't rocket science. And the problem is far, far more extreme in the South-east.
I feel for first-time buyers watching property prices sprint off into the distance. But for them there should be some comfort drawn from the fact that this too is temporary.
Join our new commenting forum
Join thought-provoking conversations, follow other Independent readers and see their replies