March of banking technology leaves vulnerable behind
Online accounts, ATMs and internet shopping are excluding pensioners and disabled people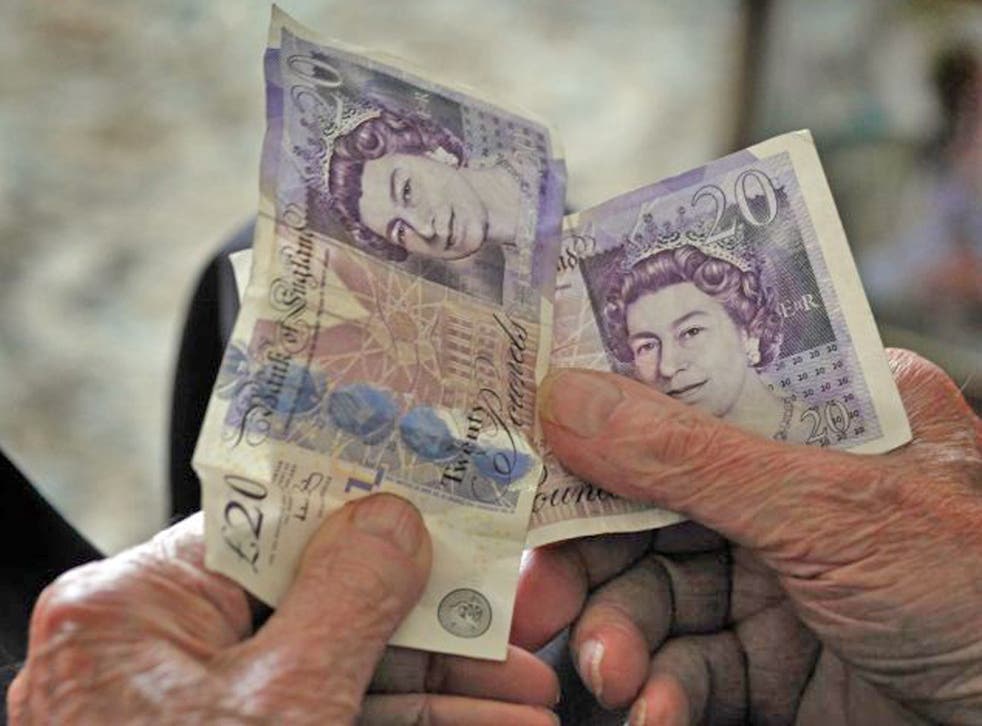 We are inherently self-centred as a species, hard wired to focus more on where the next meal of woolly mammoth is coming from than whether next door's cave is equally well fed.
No wonder, then, that in a week of reported economic growth, that some argue could herald a reversal of the nation's fortunes, yet another massive energy price rise and some much discussed plans to save us from unaffordable mortgages, we are at risk of missing a low key, but vitally important report. It warns of the increasing battle faced by the elderly and disabled in carrying out the simplest of financial activities.
The new study from The Payments Council, in collaboration with a whole host of charities and research organisations including Age UK, Citizens Advice and the Royal National Institute of Blind People, has conclusively lifted the lid on the serious barriers faced by elderly, disabled and poor people every day, pointing to an ever-widening financial inclusion gap.
Those with dexterity, memory or visual impairments are facing huge hurdles when it comes to using payment terminals, internet shopping and online banking. Other issues not only include physical barriers in using ATMs and bank branches, but also things like unnecessarily small, fiddly buttons on payment terminals and data entry processes and verification hurdles that can be all but impossible to negotiate.
Those who live alone, the poor and the "digitally excluded" also face limited access to goods and services as a result of the everyday payment barriers they face, the report warns.
Many are relying on family support, sharing cards, details, passwords and PIN numbers in order to get past long-standing obstacles at a time, while the rest of us complain that the latest app isn't quite fulfilling our complex requirements.
Plus, of course, these long-standing problems are exposing those who already have to battle a range of daily challenges, to a greater chance of abuse and exploitation.But this isn't anything we didn't already know deep down. And that's the real problem.
In today's world, having instant, reliable and secure access to our money is a very real manifestation of our personal empowerment. And yet five years of navel-gazing inducing turmoil has seemingly given the financial services industry permission to turn away from the most basic needs of a huge proportion of the British public. Millions are being marginalised as the rest of us drive for ever more high tech, on-the-move ways to use and manage our money without looking back.
It's little surprise, then, to learn that almost 10 per cent of older people do not have a current bank account according to the International Longevity Centre and Age UK. They also found that, between 2002 and 2008, 9.3 per cent of people aged 80 and above became excluded from financial products compared with only 2.1 per cent of those aged 50-59.
And, yet, this is going on in the background at a time when the plight of the elderly in particular is being highlighted. The Government has pledged to make England a world leader in elderly care – unsurprisingly dismissed by many as empty words. Meanwhile, we are regularly reminded of the severe circumstances faced by hundreds of thousands of elderly Brits faced with life-long poverty and far higher than average inflation by age group.
Nor is this simply a cry for a thicker veneer of altruism among commercial institutions, it's also about the very basic business premise that the requirements of a bank's customers must be met.
The study came in the same week as the Office of National Statistics released its latest National Wellbeing report, confirming what we also already knew – that our society is ageing and that a population shift from young to old will gain momentum in future.
All of which indicates that if the challenges faced by the elderly and disabled are not comprehensively addressed, and soon, we will quickly reach crisis point.
Join our new commenting forum
Join thought-provoking conversations, follow other Independent readers and see their replies