No boiler cover? It could be a long, hard winter...
As Homeserve faces its own emergency and hangs up its telephones on new business, Chiara Cavaglieri looks at your policy options for home-breakdown insurance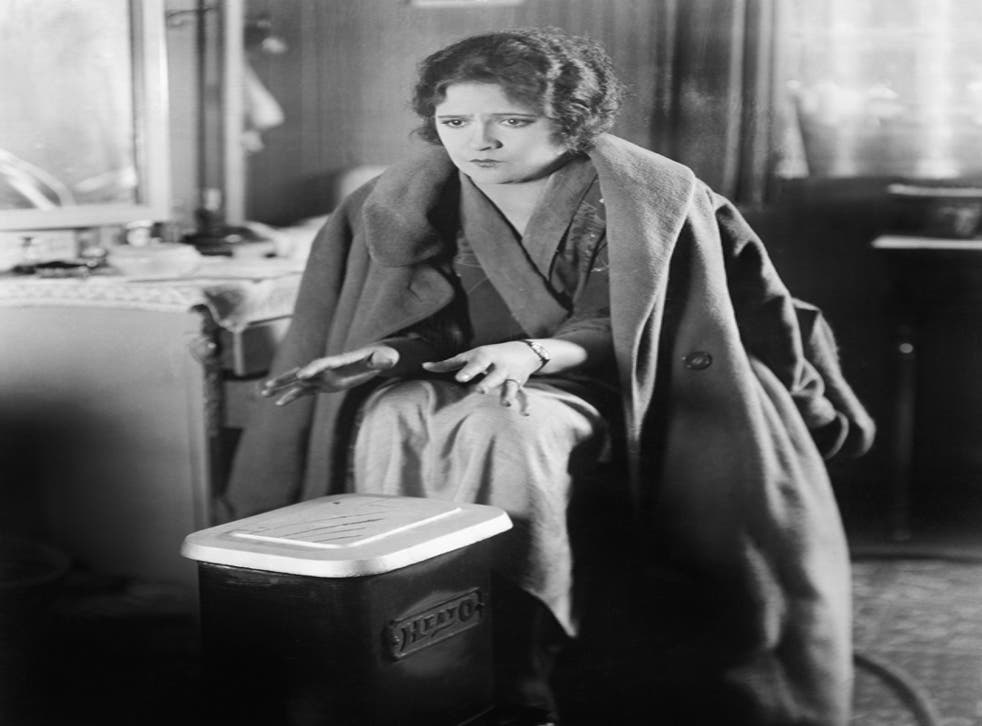 Another mis-selling scandal could come to light after insurer Homeserve suspended telephone sales and closed new business until its sales processes can be brought up to scratch.
The company, which markets itself as the "fifth emergency service", offers cover against boiler breakdowns, and plumbing and drainage problems. The announcement caused shares to nosedive last week.
With winter fast approaching, this couldn't come at a worse time for Homeserve. Its three million UK customers will be twitchy at the news. So what other options are left if you want protection against broken boilers and burst pipes this winter?
Figures from uSwitch show that a fifth of households suffered a broken boiler in the cold snap last year, with an average repair cost of £320. A new boiler, meanwhile, has a price tag of about £1,500 should your boiler prove a write-off.
"Boilers are often one of the most expensive items in a home, so avoiding a breakdown can save you time and money," says Emily Stagg from npower, whose call-outs soared by 80 per cent last year because of pipes freezing and overworked boilers malfunctioning.
Don't simply opt for cover from your energy supplier without checking for a better deal first, and remember that it isn't always about getting the cheapest possible quote. Homeserve offers some of the most competitive prices, but with its reputation currently under scrutiny it shows cheapest isn't necessarily best.
"Homeserve offers the cheapest heat cover plan at £7.43 a month, with British Gas not far behind at £10.50 a month," says Mark Todd, director of Energyhelpline.com. "A lot of customers tend to like the peace of mind and track record associated with the British Gas brand."
Before you begin your hunt, though, first check that you actually need boiler cover. If you're a tenant, your landlord is responsible for repairing the boiler, not you. Also, if your boiler has been installed recently it will have a manufacturer's guarantee (typically, 12 months). Even if you've had your boiler some time, you may have cover under your home contents insurance policy. Some insurers allow you to add boiler cover to their policy, so compare this premium to the cost of stand-alone cover.
As well as using several comparison sites, such as uSwitch and Energyhelpline, get a few direct quotes – npower, for example, doesn't feature on all comparison sites, but, for £10.50 per month, its hometeam50 policy covers an annual boiler service and safety check, plus unlimited call-outs and repairs, with a £50 excess. You don't need to be an npower customer to take out this policy – but if you do have a dual fuel tariff with them and you don't use the call-out service within the 12 months they will refund 50 per cent of the premium.
Once you've got an idea of the premiums available, dig a little deeper at the terms and conditions. There could be an initial no-claims period of up to 28 days in which you won't be able to make a claim. Don't assume that you have unlimited cover; some pay only to a maximum level per claim and/or limit the number of call-outs within the year. With the AA, for example, you can have no more than four boiler breakdown claims a year. Domestic and General limits the value of repairs to £1,500 per year and Homeserve gives no more than £200 towards a replacement boiler on all policies.
"For many people, peace of mind is the main reason for taking out a contract, but you should be aware that not everything will be covered," says Hazel Cottrell of Which?. "For example, some policies won't cover more than two boiler breakdowns a year and some won't renew the cover of your boiler if it reaches a certain age."
Many providers are strict about how old your boiler can be, so if yours is a older than 15 years you will struggle to find cover. Other plans will require you to have a boiler inspection first, so you may need to stump up some cash to get your heating system updated before being offered a plan.
Keep an eye out for additional benefits. One extra is a free annual service and safety inspection, which could be worth about £100 and helps to reduce the chance of potentially fatal carbon monoxide leaks. As well as boiler-only cover, you can take out cover for home emergencies; this is usually fairly cheap but may offer less cover. As with boiler-only plans, it may be possible to add home emergency cover to your annual contents insurance policy. Aviva charges £59.40 for this and Co-operative charges just 1p per month for the first 12 months to add HomeRescue Plus, but again, you need to watch out for exclusions.
Expert View
Mark Todd, energyhelpline.com
"Getting a heat cover plan is quick, easy and could save you a packet – but, as with energy tariffs and most other financial services, it's important to compare all your options to understand if you're getting the best deal for your circumstances."
Join our new commenting forum
Join thought-provoking conversations, follow other Independent readers and see their replies