Plans to tackle fuel poverty are slammed by campaigners
Charities and action groups believe that the Government's proposals are woefully inadequate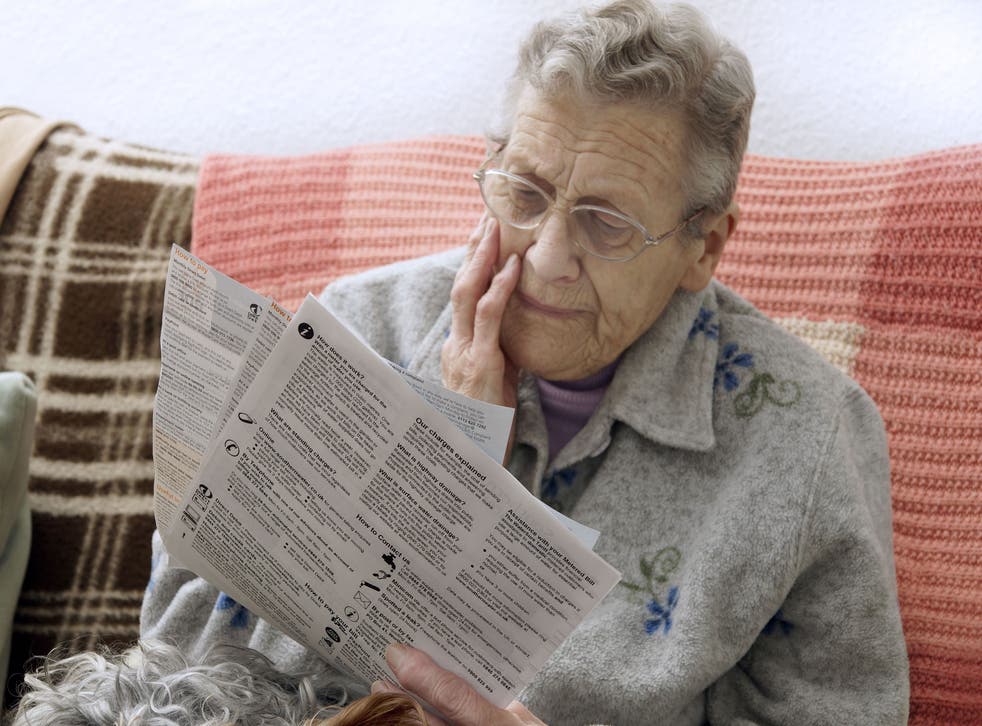 The government's latest proposals to tackle the UK's catastrophic fuel poverty problem were published with a fanfare this week. But critics accused the coalition of "setting meaningless targets" and ignoring the plight of pensioners.
Under the plans, future governments will be held legally responsible for fighting fuel poverty by making the coldest, leakiest homes in England more energy efficient.
The term "fuel poverty" describes households on low incomes with high energy costs, often caused by poorly insulated homes. The government has an energy rating system for properties with the top-rated being most energy efficient and consequently having much lower fuel bills.
In future there will be a legal obligation for as many fuel-poor homes as "reasonably" practicable to be raised to Energy Performance Band C rating by 2030. Currently only one in 20 of England's 2.3 million fuel-poor homes reach the Band C standard, the government said.
Energy and Climate Change Secretary Ed Davey said: "These proposals mark a radical shift away from old policies of tinkering at the edges without tackling the root causes of fuel poverty – homes that need too much energy and leak too much heat to be able to keep warm."
He promised the Government would target the worst properties first, where people in the most extreme cases pay £1,500 more than they need to for their home energy.
The plans are estimated to save the poorest households £1bn a year on their fuel bills. But fuel poverty campaigners united in criticising the delays in helping those in fuel poverty.
Jenny Saunders, of the charity National Energy Action (NEA) said: "There is a significant risk that more than a million fuel-poor households will continue to live in hard-to-heat homes by 2025 and the £1bn savings on bills will not be achieved."
Caroline Abrahams, charity director at Age UK, was more forthright, branding the strategy "unambitious" and the targets "inadequate".
Ed Matthew, of the Energy Bill Revolution said: "The strategy is so full of holes they will never plug the UK's fuel-poor homes."
Jenny Holland, of the Association for the Conservation of Energy said the plans ignore the most vulnerable people. "By setting a target only for the 2.3 million deemed to be in fuel poverty, the Government is ignoring 2 million households who are far too poor to afford a Green Deal loan to upgrade their home."
The Government's proposals are up for consultation until 7 October. Ms Saunders said: "We will ensure the voices of the fuel-poor are heard through the consultation period."
Join our new commenting forum
Join thought-provoking conversations, follow other Independent readers and see their replies