Savvy Money: Beware of the 'Venus flytrap'
So-called savings accounts "bonuses" are nothing of the sort, so be careful where you put your cash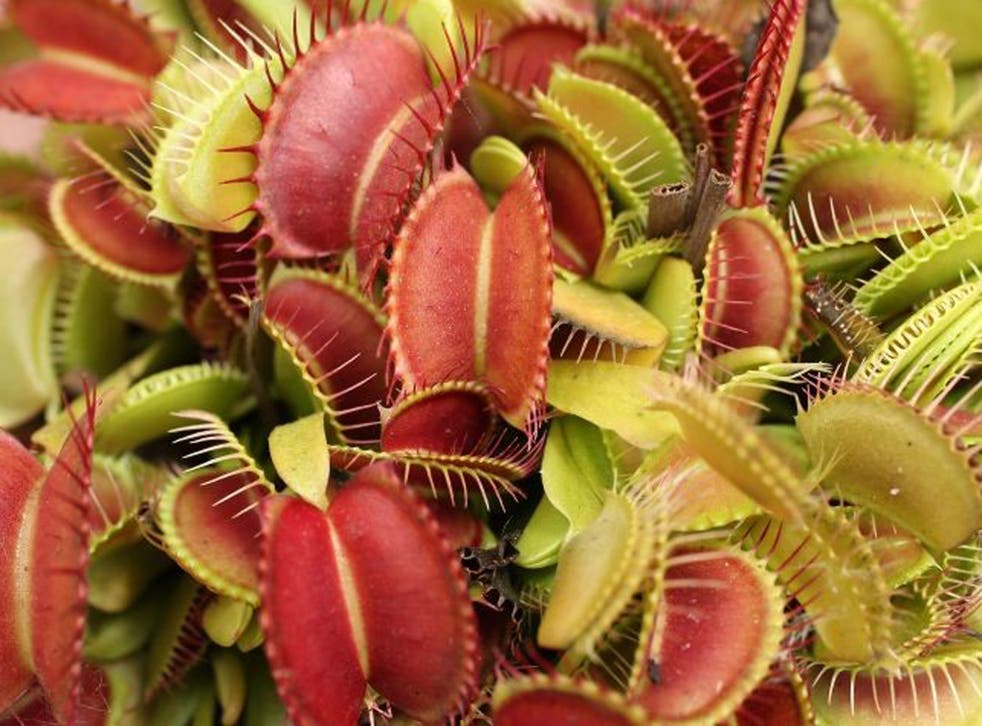 They've been called the financial equivalent of a Venus flytrap.
Those aren't the words of a consumer organisation or a cynical financial journalist (is there any other kind?). They're the words that Martin Wheatley, chief executive of the Financial Conduct Authority, used to describe introductory, bonus or teaser rates on savings accounts.
Over the past few years, savings accounts with a bonus rate have tended to sit at the top of the best-buy tables. And there is no doubt that some people like them. After all, you just have to move your money when the bonus rate runs out.
The problem has been that there are too many accounts where the bonus isn't a "bonus" at all. It's the main part of the return. And that, if my email inbox is anything to go by, is what feels rather cynical.
There is little good news about savings accounts at the moment, but if you're looking for a cash Isa you don't necessarily have to sign up to an account with a bonus if you'd rather avoid it. In fact, you will get a higher return if you choose one that doesn't pay a bonus rate. For example, Tesco is paying 2 per cent on its cash Isa, a quarter-point better than the highest-paying easy-access cash Isa with a bonus.
Savings rates are changing (falling) almost as fast as I'm typing this, but at time of going to press these were on offer.
Accounts with no bonus
Tesco Bank's cash Isa pays 2 per cent on balances of £1 upwards. It is all quite straightforward (no restrictions on withdrawals outside the Isa rules and you can open it online or over the phone) except that you can't transfer in money from existing cash Isas.
If you can afford to give a bit of notice, Nottingham Building Society is paying 2.1 per cent on balances of £10 and over in its Access Isa. It is only 0.1 of a point higher (or £5.76 in interest if you save the entire £5,760 cash Isa allowance from day one). You can only open it in a branch.
Virgin Money (a vociferous critic of bonus rates) pays 1.75 per cent on its Easy Access cash Isa issue 5 and Metro Bank, also critical of bonus rates, pays 1.65 per cent. You can earn between 1.75 and 2 per cent with several other providers if you are prepared to give between 35 and 180 days' notice.
Bonus rate accounts
Until a couple of weeks ago, Nationwide was matching Tesco Bank's cash Isa but it recently dropped some of its rates by a quarter point. Now it is paying 1.75 per cent on its Easy Saver Isa issue 3, with 1.25 per cent made up of a bonus, which runs out on November 30, 2014.
Cheshire and Dunfermline building societies (part of Nationwide) have their own versions of the Easy Saver Isa, with the same rate of 1.75 per cent, but the bonus lasts until June 30, 2015. There is also an Isa Saver issue 4 from Cheshire that pays 1.7 per cent on balances of £1,000, with a 1.2 per cent bonus that lasts until January 31, 2015.
The Post Office has a cash Isa account paying 1.75 per cent on balances of £100 or more. The bonus is half a point and lasts for 18 months. You can transfer in existing Isas, but there are restrictions on withdrawals.
Verdict
The (sort of ) good news is that you don't necessarily have to sign up for an account paying a bonus rate to get the best deal.
I don't think bonus rates should be banned, but banks and building societies must be much more upfront about what is really on offer. I also believe a bonus should be just that – something extra – and not the lion's share of the return.
Join our new commenting forum
Join thought-provoking conversations, follow other Independent readers and see their replies