Savvy Money: Don't let hidden holiday car rental charges drive you round the bend
Hiring a motor can suddenly cost more than you budgeted for. Here are the traps to steer clear of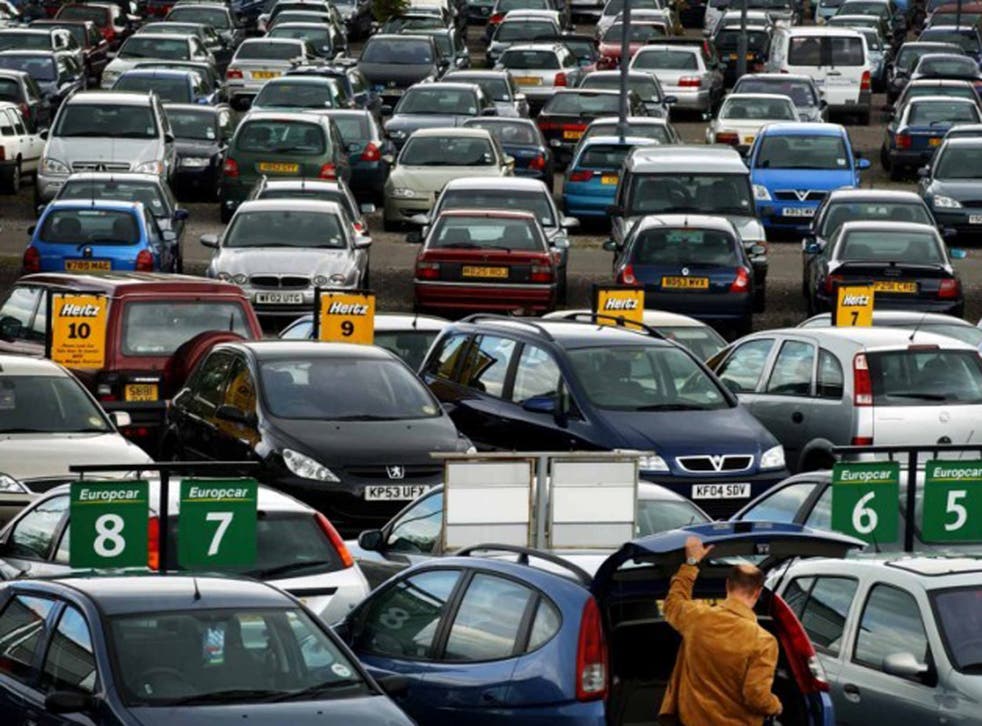 Ah, holidays! So good for your well-being, so bad for your bank balance. Well, they can be. And there's nothing like an unexpected bill from a car hire company to get rid of that holiday feeling. Every year, thousands of holidaymakers have problems with dodgy car rental firms, or just inflated prices.
Compare prices
Shopping around for car hire is easy, but working out what's a bargain and what isn't is trickier. I've just compared prices for a "medium-sized family car" to rent for the last week in July and first week in August from Malaga airport in Spain, and found the cheapest deal was around £315 and the most expensive was £930. Exactly what do you get for the extra £600?
Watch out for extra charges
Whether or not you opt for the cheapest deal, make sure you check exactly what you'll be charged for. There's a plethora of charges that you may have to pay, and many car hire companies take a hefty deposit on your credit card to cover these extras.
For example, you may have to pay extra charges if you want to pick up the car from a different location to the one you return it, if you pick it up in a city centre and drop it off at the airport or vice versa.
Optional extras
You'll often be charged anything from a few pounds to more than £15 a day if you add a child car seat or a satnav. Watch out for the minimum fees – which can be four or five times the daily rate – if you're only hiring a car for a short period.
If you want to share the driving with someone else, you may have to pay a fee for additional drivers.
Fuelling costs
Unlimited mileage is standard these days (but it's still worth checking). How you'll be charged for fuel still varies widely. One of the worst tricks that car hire companies use to squeeze a few extra pounds out of unsuspecting holidaymakers is to ask you to bring the car back with an empty fuel tank. It's almost impossible to do and you don't get a refund for any fuel that's in the car.
If the car is meant to be returned full and you don't do this, you'll be charged for a full tank at the car hire company's rates, which is likely to be higher than the price you'd pay at the pumps.
Excess charges
All these charges can bump up the price of hiring a car, but some companies save their biggest "sneaky extra charge" for covering the cost of the insurance excess. When you hire a car, insurance is included as standard.
However, most companies impose an excess (the first part of any claim you'd have to pay) of several hundred pounds or more.
That means if you have an accident (or can't demonstrate that a scratch or nick wasn't done by you), you will be charged the excess. And even where car hire companies have a low or zero excess, in most cases this won't apply if you damage the tyres or the windscreen.
Excess insurance
You can buy excess insurance from the car hire company (it may be called "super collision damage waiver") or as a standalone policy. If you buy it from the car hire company, you could pay upwards of £5 a day for a 14-day booking, and a number of hire companies only let you buy this insurance when you pick up the car – when it could cost much more.
Standalone policies
Companies that sell this insurance as a standalone policy include Icarhireinsurance.com, insurance4carhire.com and insuremycarhire.com. Expect to pay from £2.99 a day for a policy for car hire anywhere in Europe (including tyre and windscreen damage) or from £38.99 for an annual policy. Worldwide annual policies start at £59.99.
Verdict
If you want to make sure you avoid any nasty surprises, shop around for car hire carefully, making sure you read the terms and conditions to find out exactly what's included and what isn't.
Always buy excess insurance – in advance or as a standalone policy. If the car hire company does take money for charges you've not agreed to, contact your bank or card provider for a refund.
Join our new commenting forum
Join thought-provoking conversations, follow other Independent readers and see their replies