Savvy Money: Going private to sell your house could pay off
A change in government regulations may tempt more people away from using estate agents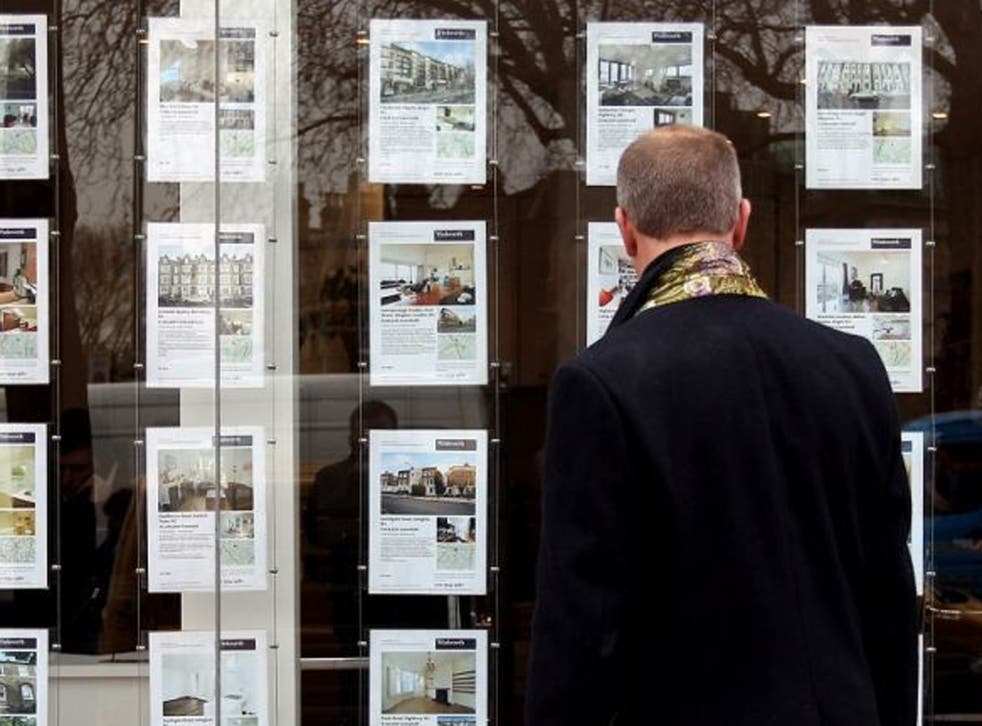 I'd almost stopped looking for the signs of spring. You know, daffodils in the garden, warmer weather and … estate agents gleefully anticipating their commission payments.
Spring is traditionally the time when house buyers come out of hibernation but – if you're thinking of selling – should you use an estate agent or sell privately?
Private-sale websites have been around since the mid-1990s, but most sellers still prefer to use an agent. However, later this year, more could switch to a private-sale site as the Government is going to relax the way they're regulated.
Should you sell privately?
Don't even think about putting your house on a private-sale website if you're not prepared to show buyers around, answer their questions and deal directly with them. Some private sellers find it all more straightforward without an agent, but house buying can do funny things to people (some buyers turn into demanding yet fickle – monsters!)
How much could you save?
That could amount to several thousand pounds by using a private-sale website. Some sites, such as Tepilo (the brainchild of television's property guru Sarah Beeny) are free to use. Others, such as the Little House Company, offer a range of packages costing up to around £400 including VAT. A "for sale" board is included with some sites but not others. Compared to commission of between 1 and 2 per cent for an estate agent – £2,000 to £4,000 (plus VAT) on a £200,000 property – it's still a considerable saving. You will also need an energy-performance certificate if you're selling via a private site or an estate agent.
Check the traffic figures
If you're going to sell privately online, the amount of traffic that the website gets is important. Also, see where else your property will be advertised. The first few days of a property being released to the market are really important and you want to reach as many – relevant – buyers as you can.
Personal details
It's also worth checking how much personal information will be accessible to potential buyers and anyone just browsing online. For example, Houseweb allows sellers to display the full address of the property, as well as their name, daytime and evening numbers. It says sellers can restrict this information, but I was surprised at how many chose not to.
Valuing the property
You can value your home by comparing what similar properties are selling for in your area or using resources such as Mouseprice, Nethouseprices.com or Zoopla. You could get some valuations from your local estate agent, but if you have no intention of using any of them it's not something I'd personally be comfortable doing.
Legal information
Private-sale websites, where the site acts as a listings service (as opposed to an online estate agent), are currently covered by some of the regulations which govern estate agents, but in the autumn the Property Misdescriptions Act will be repealed and they will be removed from the Estate Agent's Act. Estate agents have to sign up to the Property Ombudsman Scheme and are covered by strict consumer regulations, which mean – among other things – they have to make sure that descriptions of the property are accurate and – crucially – highlight anything which could affect a potential buyer's decision. Mark Hayward, the managing director of the National Association of Estate Agents, describes the change as "from buyer beware to buyer needs to be made aware".
Finding a good estate agent
If you want to use an agent work out what you want them to do (for example sell the property quickly or for the maximum price). You could incentivise them to do this when drawing up the contract. Check online reviews, look at their websites and get a feel for how well they know the market for houses like yours. Be aware that if you want to use an estate agent and a private-sale site you should have a "sole agency" contract not "sole selling rights". If it's the latter, the agent will pocket the commission no matter who sold it.
Verdict
Some private-sale sites aren't very inviting for buyers, so choose carefully. A good estate agent can earn their commission, but too many are mediocre. Try a private-sale site alongside an estate agent (but make sure the contract is watertight).
Join our new commenting forum
Join thought-provoking conversations, follow other Independent readers and see their replies