Scoring the winner at the World Cup 2014: Which of the qualifying countries look the most appealing to investors?
We have consulted our own panel of World Cup investment pundits, made up of leading financial advisers and commentators, to establish which regions and countries have the most to offer – and which are best avoided.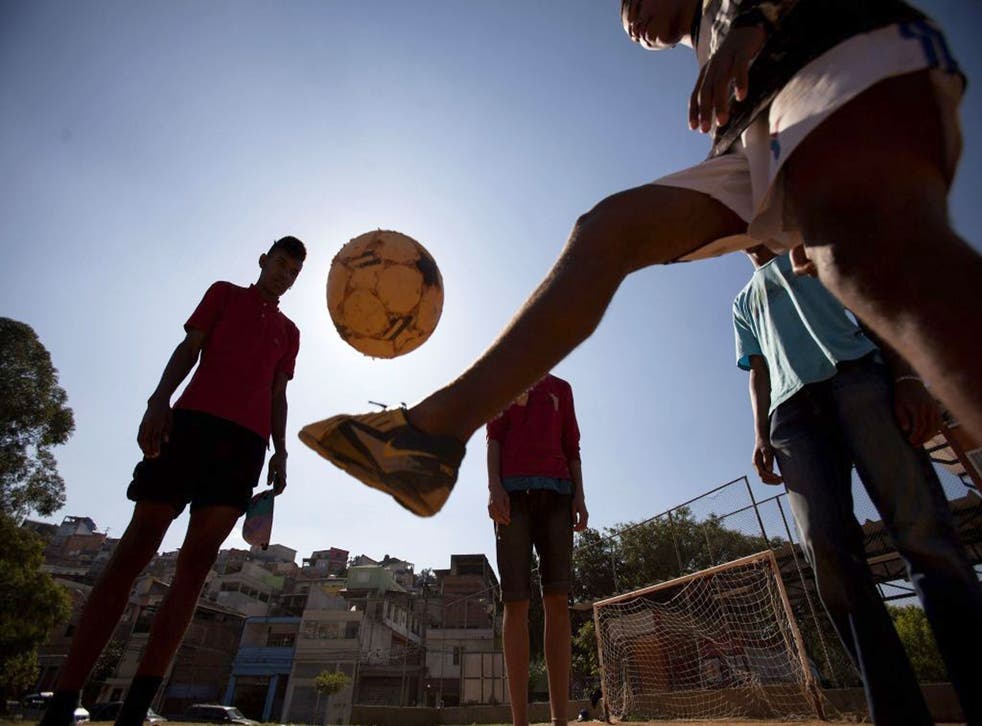 Football's showpiece event – the 2014 Fifa World Cup– is just five days away, with 32 national teams hoping to be crowned the champion.
Five-times winners Brazil, as well as the current holders Spain and regular finalists Germany, are among the favourites to pick up the coveted trophy at the end of the tournament.
But which of the qualifiers look the most appealing to investors? We have consulted our own panel of World Cup investment pundits, made up of leading financial advisers and commentators, to establish which regions and countries have the most to offer – and which are best avoided.
Africa
No country from the continent has ever won the World Cup ,and even though the chances still look pretty slim this time around the region is full of potential – and that's exactly how many investors viewit.
Africa has successfully weathered internal and external shocks and is poised to achieve healthy economic growth rates, according to the annual African Economic Outlook report, produced by groups including the African Development Bank.
"Foreign investment – direct and portfolio – has now fully recovered and is projected to reach a record $80bn (£47.8bn) in 2014," it states. "Poverty levels are falling, and education and health outcomes are improving."
Those in favour of the region talk about the tremendous growth opportunities it offers, with the prospect of the continent following the same developments that have occurred in other emerging markets. But critics suggest it's too volatile and unpredictable to be a realistic option for all but the most experienced investors.
Ways to get exposure: There aren't many Africa-focused products but among those offering exposure is the Neptune Africa Fund, managed by Shelley McKeaveney.
It offers a focused portfolio of 30-50 stocks with a minimum of 50 per cent in South African equities. It also has exposure to other countries such as Nigeria, Botswana, Kenya and Senegal.
Conclusion: Justin Modray, founder of Candid Financial Advice, says: "I remain wary of investing in Africa due to corporate governance. Investment controls are far too lax for me."
Asia
In footballing terms Asia has never set the world alight – even though Japan surprised the world in 2002 by winning a group that also featured Russia, Belgium and Tunisia. They subsequently lost to eventual third-place finishers Turkey.
Investment-wise, Australia has benefited massively from the boom in commodities' consumption in recent years, but remains something of a one-trick pony on the global stage, according to Mr Modray.
"Asia remains a manufacturing powerhouse, with financial services and other service industries growing fast thanks to rising affluence," he says. "But there will be some bumps along the way, with political issues and growing pains both potential problems."
Japan, he adds, is emerging from the doldrums, but faces an uphill struggle to recapture former glories. The stock market did well last year but has since disappointed, agrees Andrew Merricks, head of investments at Skerritt Consultants. "Most people go into Japan at the wrong time," he says. "Now there are a lot coming out, so that may be a good sign as no one ever seems to get the timing right."
The IMA Asia Pacific including Japan sector has had a tough year, with the average fund down 7.59 per cent, according to Morningstar data to 5 May 2014, but over the past 10 years it is up 109.66 per cent.
Ways to get exposure: A general Asian or emerging markets fund would be the most sensible way to invest in this region. There are specialist Japan funds, for example, but they should only be a relatively small part of an average investor's portfolio.
Conclusion: Mr Modray says: "I think it's wise to have exposure to Asia in most investment portfolios provided you are not averse to taking some risk."
Europe
The most successful of the regions in World Cup terms, with 10 wins out of the 19 tournaments played. Italy have been crowned champions four times and Germany three times, while France, England and Spain all have one title to their names. If only the economic prospects were as upbeat as their tournament track record – but the outlook seems to be improving.
The region is home to some global giants, and these are making decent profits and have large amounts of cash on their balance sheets, giving investors cause for optimism.
The European Central Bank has also stated it will do whatever is necessary to support the region's economies, but it would be foolhardy to assume all problems are resolved, warns Patrick Connollyfrom Chase de Vere. "While European economies are improving, with Spain, Italy, Portugal and Ireland having taken significant steps, there are still ongoing risks including high levels of unemployment, sluggish economic growth and the threat of deflation," he says.
Ways to get exposure: There is the IMA Europe excluding UK sector, the IMA Europe including UK sector, and the IMA European Smaller Companies sector, all of which have gone up by double figures over the past year, according to Morningstar. Connolly suggests funds worth a look include JPM Europe Dynamic, Threadneedle European Select and Henderson European Growth.
Conclusion: Mr Connollysays it's clear that while there is no quick fix in the eurozone, "some of the tail risks seem to have gone and European shares should merit a role in most investment portfolios."
North/Central America and Caribbean
The United States came joint-third in the first World Cup in 1930 – which remains the best placing for any team outside Europe or South America.
The football team has performed better than expected in some competitions, and it's been a similar story with investing, says David Burren, managing director of Warwick Butchart Associates. "It hasn't had the equity re-rating that we've had in the UK and I suspect growth will be greater than estimated," he says. "They've also got advantages, such as in energy, while people can see a return of US manufacturing."
The economy has been showing signs of improvement and you can't ignore the fact that it has the world's largest and most commented-on stock market.
Mark Dampier, head of research at Hargreaves Lansdown, has selected the Legg Mason US Smaller Companies portfolio for a position in his Wealth 150 list of recommended funds. "We believe this is a well-resourced team offering exposure to an attractive area of the market," he comments.
Ways to get exposure: The IMA North America sector or IMA North American Smaller Companies. Over the past year the average fund in these areas has risen 9.96 per cent and 12.61 per cent respectively.
Conclusion: Mr Burren says: "The US is still likely to do very well. I continue to think it is a very strong place to be."
South America
It may be a powerhouse of the footballing world thanks to the exploits of Brazil, Argentina and Uruguay, but the region is still very much in the emerging camp when it comes to investing and is regularly described by observers as "unpredictable".
Investment in this region effectively means putting your money into Brazil or Mexico, by far the most dominant countries, according to Darius McDermott, managing director of Chelsea Financial Services.
"There are Chile and Peru, but they are such a small part of the benchmark as to be right on the edge of genuine interest," he says.
Brazil has had a challenging year with unrest forcing down valuations. As a result, the stock market is relatively cheap in historic terms. The region remains volatile. Mexico has performed well but it's not cheap in a historic context.
Ways to get exposure: A global emerging markets fund will give you broad access to South America whereas a focused Latin America fund will provide you with increased exposure to Brazil and Mexico, as well as Chile and Peru, albeit to a lesser extent.
Conclusion: Mr McDermott says: "South America is worth considering for investors, but all emerging markets can be volatile. If the unrest is overcome, you can see Brazil having a spectacular summer, with the World Cup and the Olympics still to come to truly showcase the nation."
Join our new commenting forum
Join thought-provoking conversations, follow other Independent readers and see their replies