Teach the young to be cash smart
Financial education is joining the national curriculum next year, but it's not just up to schools. Chiara Cavaglieri reports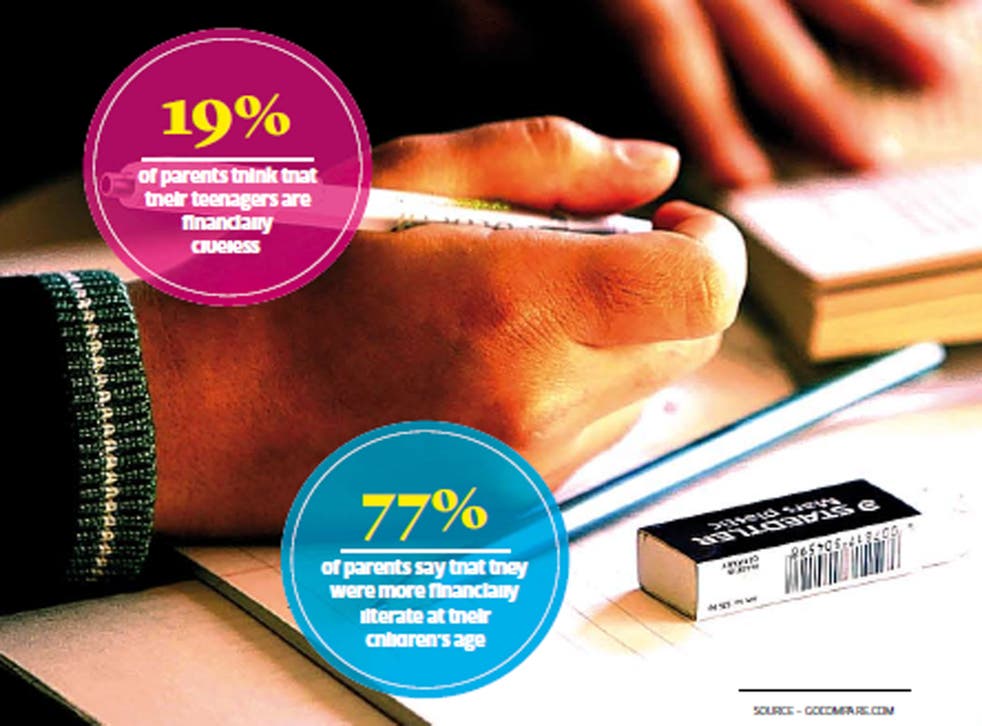 They may not be allowed to vote, drink or drive, but the UK's under 18s are making important financial decisions and developing money habits, both good and bad, from a surprisingly young age – and without any formal money education.
As thousands trudge back to school after the summer break, they may not be guaranteed even the most basic guidance right now but financial skills will finally be incorporated into the national curriculum in 2014. Only time will tell if it encourages a more financially responsible generation.
So how can you give your children a head start?
Leading charity pfeg (the Personal Finance Education Group) has long been campaigning for financial education in schools, highlighting the dangerous gaps in the knowledge of young people.
The group has uncovered widespread misunderstanding of many basic principles of money management among 14-25 year olds.
Nearly half cannot interpret bank statements and the difference between being in credit and overdrawn, while more than one in four don't know that a lower APR (annual percentage rate) is more attractive than a higher one when taking out credit, its research has found.
Research has also shown that adults exposed to financial education in school accumulate greater wealth and are more likely to save for retirement, therefore proving less of a burden on taxpayers in later life. The Centre for Economics and Business Research found that a lack of financial education is a huge drain on the wider economy, costing £3.4bn a year in debt, mis-sold financial products and issues such as unemployment and retirement provisions.
Financial education couldn't be more relevant today – young adults have access to more forms of credit than their parents' generation ever had and many will leave university with huge levels of debt.
The move to bring in financial education as part of the compulsory national curriculum, starting in September 2014 in England, is a crucial step. The new programme covers financial mathematics, while the decision-making aspects of finance will feature in citizenship lessons.
At key stage three children (ages 11-14) lessons will cover the functions and uses of money, the importance of personal budgeting, and managing risk. At key stage four (ages 14-16) lessons move on to cover income and expenditure, credit and debt, insurance, savings and pensions, as well as a range of other financial products and services.
Parents, of course, have a key role to play, not least because many charities argue we need to see it taught in all primary schools and in the growing number of academies and free schools that are not bound to follow the national curriculum.
"The responsibility to give children the skills, knowledge and confidence they need to manage their own finances shouldn't be left entirely in the hands of schools. Reinforcement at home is just as important," says Kate Moore from Family Investments.
Pocket money is an ideal educational tool and can be used to encourage positive behaviours such as earning money for chores and saving up for treats. There are even The Financial Fairy Tales to read the little ones at bedtime to make learning about money less of a chore. Recent research by the Money Advice Service shows that adult financial habits are formed by the age of just seven years old – so the earlier children can start to learn, the better.
Families as a whole may need to work together to improve their knowledge. Family Investments has conducted workshops throughout the country and found 83 per cent of 14-16 year olds turn to their parents for financial advice. The problem, however, is that over a third of parents do not feel competent in advising their children about the simplest of bank accounts let alone more complicated financial matters such as investments or pensions.
For outside help, the likes of pfeg and Money Advice Service offer free resources such as smartphone apps and online tools for various age groups.
Elsewhere, while care should always be taken when it comes to commercial sources of guidance, several banks and building societies have put their name to free programmes offering self-help guides and workshops for pupils, parents and teachers including Barclays Money Skills community programme (www.barclaysmoneyskills.com), Lloyds' Money for Life (www.moneyforlifeprogramme.org.uk) and Nationwide Building Society's (www.nationwideeducation.co.uk) which focuses on improving numeracy skills.
Santander has also teamed up with pfeg to fund a free programme of financial education (www.pfeg.org/services/centres-excellence) to 40 secondary schools, working with teachers to integrate personal finance into the school curriculum and improve the money-management skills of their students. Once these schools receive their "Centre of Excellence" status, the onus is on them to pass on their knowledge and experience to other schools in their area.
Join our new commenting forum
Join thought-provoking conversations, follow other Independent readers and see their replies