Animal cruelty on the rise, RSPCA claims
A dog shot with a 20in crossbow bolt were among the worst of 20,000 cases of extreme cruelty the animal charity dealt with last year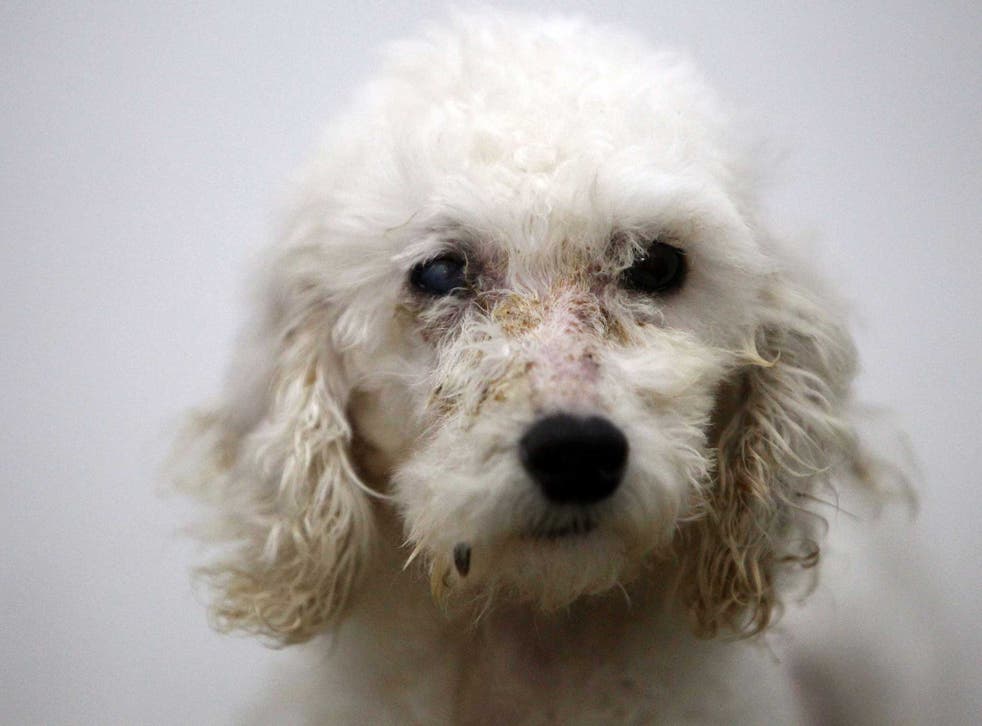 More animals than ever before are being abused as the number of convictions for animal cruelty falls, new figures by the RSPCA claim.
Figures from the national animal welfare charity show officers investigated 159,831 complaints last year, compared to 153,770 in 2013.
Yet, despite the findings, the number of convictions fell last year with 1,029 people convicted of animal welfare crimes last year in England and Wales, compared to 1,371 in 2013.
The most extreme examples of cruelty include:
- A Staffordshire puppy filmed being kicked, thrown and then having its head trapped in a door in Cumbria
- A dog called Ziggy was rescued after being shot through the head with a 20in crossbow bolt near Peterborough
- A rabbit died after being placed in a microwave in Gloucestershire
- A cat kicked "like a football" by a passer-by after being run-over died
- An eight-week-old border terrier was left with an open-wound after a botched operation to remove his tail
These cases made up a total of 20,258 allegations of deliberate and often violent cruelty.
Dogs were most likely to be abused, followed by cats, rabbits and other small animals.
"We do find that social media has paid a big part recently and people taking video footage on mobile phones has raised a lot of attention for cases of cruelty," an RSPCA spokesperson told The Independent.
The spokesperson cited public awareness as one of the main reasons behind the increase, but cautioned: "I think it's always been the case that our inspectors have had to deal with incredibly shocking cases and that's their day to day job."
RSPCA chief veterinary officer James Yeates said although most of the complaints his organisation received were examples of neglect, "it is shocking that in 2014 people are still being deliberately cruel in what can disturbingly inventive ways."
Five of the eventual prosecutions last year stemmed from the 'Neknominate' craze.
Picture gallery: RSPCA's Young Photographer of the year award

Show all 10
A 'dare' game, it saw individuals eating live fish, frogs and even a lizard and record their reaction.
In April of last year, a 22-year-old Tyne-and-Wear man became the first to be prosecuted by the RSPCA for swallowing a goldfish after he posted the footage online.
Despite the severity of many of the cases seen by RSPCA officers, Mr Yeates added that many of the neglect cases could be put right after owners are offered advice on pet care.
"Sadly, though, where cruelty is still happening there will be a need to prosecute in the most serious cases and it is upsetting that so many people are still mistreating animals by deliberately causing them harm or by not providing them with the care they deserve."
Additional reporting from Press Association
Join our new commenting forum
Join thought-provoking conversations, follow other Independent readers and see their replies