B&B owner may be forced to buy Belize oil company after her son accidentally purchased almost half of its shares
Judith Williams' son Christopher thought he was buying a 10% stake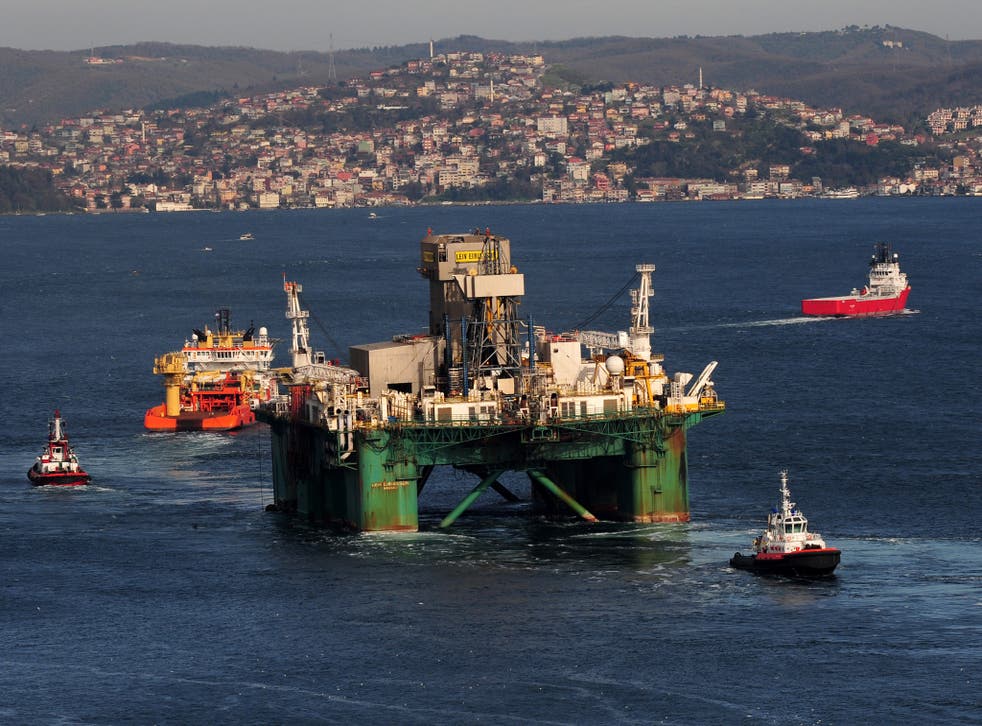 As the longstanding owner of the Wyche Keep Country House, a three-room lodging nestling in the majestic Malvern Hills, Judith Williams is unlikely to have spent much time considering the pros and cons of oil exploration in Belize.
But the B&B proprietor may soon be adding New World Oil and Gas to her suddenly expanding business portfolio, after her son accidentally purchased almost half of the company's shares in her name.
When he bought just over 342 million shares in the Jersey-based energy company through a broker last month, Christopher Williams apparently believed he was taking only a 10 per cent stake in the firm. But as its proposed £1.5 million share placing had not yet concluded, his mother's stake now stands at 48.7 per cent.
Unfortunately for Mrs Williams, the City watchdog that supervises takeovers and mergers has now ruled that she may have to make a mandatory bid for the rest of the company – which may cost her hundreds of thousands of pounds.
"In the event that Mrs Williams receives delivery of shares…she will then have an obligation to extend an offer to the shareholders of New World Oil Group," the Takeover Panel said in a statement.
New World, which is listed on the London Stock Exchange's international market for smaller growing companies, is currently exploring the viability of three oil and gas projects in Belize and western Denmark. It is also "actively identifying exploitation opportunities" in Africa, South America and South East Asia.
While the firm may have looked an attractive investment for Mrs Williams' son, its work is rather remote from her own expertise, which according to her B&B's website lies in serving up "traditional English cooking" for her guests as they enjoy candlelit dinners with views of the Malvern Hills and the Cotswolds.
Described as a "historic hilltop hideaway", Wyche Keep was built by the family of Sir Stanley Baldwin, the Conservative Prime Minister. Dinner guests can enjoy its "large luxurious lounge" which has a beamed ceiling and open fireplace, or go for a stroll in its Edwardian garden.
It is understood that Mrs Williams may not be forced to make a mandatory offer for New World depending on how much money is raised through the share placing. "It's a bit of a moving feast," said one source familiar with the matter.
"From the company's point of view, they can't control who's participating in buying shares – it's out of their hands," they added. "You can never take these things lightly. Obviously it's frustrating for them, it's not great. They're just trying to raise money and get on with executing their oil and gas strategy."
A spokesman for New World Oil and Gas said: "There has been confusion regarding the share register which will become clearer once the funding exercises are concluded and actual percentage holdings of individuals are ascertained. This will determine whether or not the company will be bid for. In the meantime management and its advisers are focused on securing capital to deliver value for its investors."
When The Independent attempted to contact Mrs Williams an unidentified man answered the phone and said: "We haven't got any comment. It's all incorrect. Goodbye."
Join our new commenting forum
Join thought-provoking conversations, follow other Independent readers and see their replies