Andrew Miller: The death of newspapers has been exaggerated
As the owner of The Guardian overcomes the decline of print with strong digital revenues, its chief executive tells Gideon Spanier how it is adapting to the new age of publishing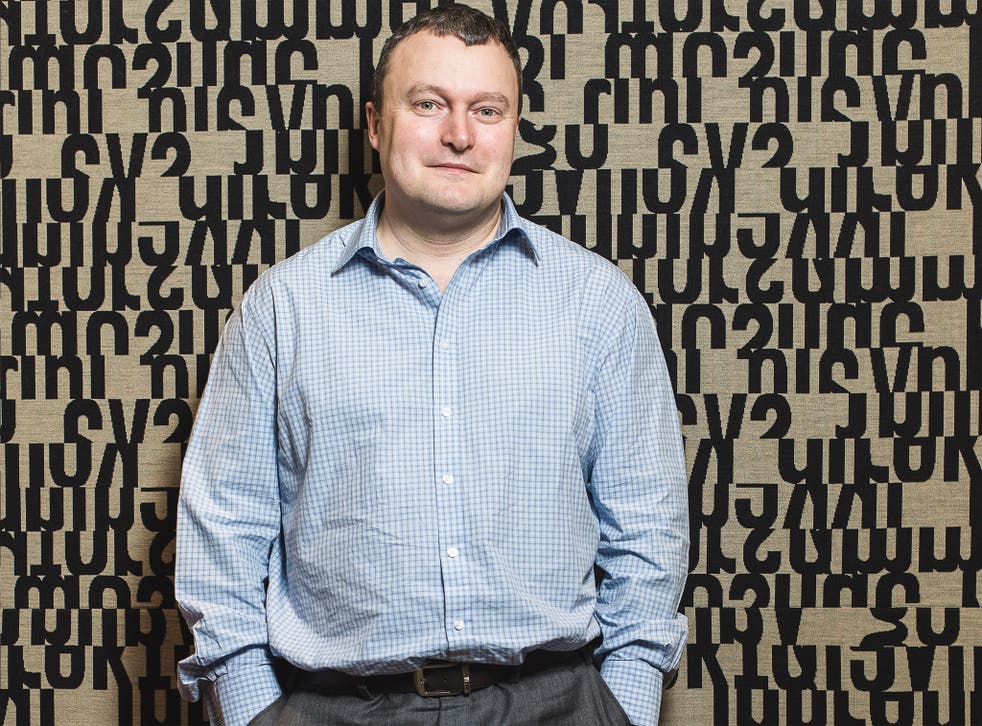 In a potentially landmark moment for the news industry that gives hope to other publishers, revenues at The Guardian and The Observer leapt 7 per cent last year as strong digital growth offset print decline.
Guardian News & Media (GNM), the owner of the left-leaning newspapers, still made a loss of £30.6m in the year to March – barely down on the £33.8m loss a year earlier.
But for industry observers and Guardian staff alike, the revenue growth looks more significant after many years when digital failed to offset print's slide. The tipping point for GNM came a year ago; now revenues are accelerating. Digital turnover swelled by almost a quarter to £69.5m, while print revenues stayed "broadly flat".
"I don't see many newspaper companies increasing revenues by 7 per cent and with digital revenues of £70m," says Andrew Miller, the chief executive of parent company Guardian Media Group.
GNM's £69.5m of digital revenues, which includes income from outside editorial such as recruitment advertising, compares with MailOnline's estimated £60m.
Mr Miller has just marked his fourth anniversary in charge and things are looking up. Journalistically, the veteran editor-in-chief, Alan Rusbridger, has had a great run with scoops such as phone-hacking, Wikileaks and the security revelations by US whistleblower Edward Snowden. The latter story put The Guardian on the map in America and increased its reach as the world's third- biggest online newspaper, with more than 100 million unique monthly browsers.
Financially, Guardian Media Group is also in better shape, after a series of difficult years when it ran up huge losses and sold assets including its radio business and local papers including the Manchester Evening News. The company swung to a pre-tax profit of £549.2m last year as it banked £619m from selling its stake in Trader Media Group, the owner of the car website Auto Trader.
Mr Miller shrugs off the fact that Guardian Media Group paid only £1.4m in corporation tax as profits from Trader were not liable for tax under the "substantial shareholdings exemption" rule. He also insists he deserves his £1.4m bonus for selling Trader, which trebled his annual pay to almost £2.2m, because he spent 12 years overseeing the car business. (The average pay for the group's 1,500 staff is £66,000. Mr Rusbridger earned £491,000.)
For Mr Miller, the important news is that Guardian Media Group now has an £843m investment fund. "We are in a strong position that safeguards The Guardian for a long time," he says, noting that an annual return of 5 per cent would generate £40m to cover the news operation's losses as it expands in America and Australia.
He maintains that GNM's underlying losses before exceptional items have already halved in three years, but says it will take "several years" for The Guardian to be "self-sustaining" and will need more investment. Will Mr Rusbridger still be in the editor's chair to see that day, especially now Janine Gibson, the US editor, is returning to London as deputy editor and heir apparent this autumn? A smiling Mr Miller won't comment, pointing out there is a "church and state" split between commercial and editorial.
The big gamble has been on America. A year ago, Mr Miller said he hoped the US operation would be profitable in 12 months. But that day is still some time away, he admits.
There is no doubting his commitment to America. Mr Miller has been to the West Coast three times in the last three months and plans to open an office there – probably in San Francisco. Around 30 per cent of traffic to The Guardian comes from "off-platform" as people click through from links on Facebook, Google and Twitter, so he wants to cultivate those relationships. He is unworried by news-lite sites such as Buzz Feed, seeing them as a threat to more "populist" titles.
Seeing how news is shared socially is proof The Guardian should stay free online, believes Mr Miller, who points to the "global opportunity". Last Sunday was "the second-biggest-ever Sunday" thanks to sporting events including the Wimbledon men's final. Around 20 per cent of traffic came from India. He doesn't plan to open an office there yet as the ad market is nascent.
Despite being largely free online, apart from some apps, Mr Miller is happy to keep hiking the cover price for the papers as he believes print still has a future. He looks at different audience segments for news: readers in their 40s, 50s and 60s value print; those in their 30s and 40s also look online; mobile appeals to those in their 20s to 40s. But for teens and those in their early 20s, online video is the boom area.
So the group will keep experimenting, with the protective blessing of its owner, the Scott Trust. "Thank God we are not beholden to the market," says Mr Miller, "and I don't have to deliver short-term returns."
Join our new commenting forum
Join thought-provoking conversations, follow other Independent readers and see their replies