Bank of England's looming interest rate decision tests Mark Carney's credibility
Failure to follow through on talk of raising interest rates would damage the bank's credibility and cement Mark Carney's reputation as an 'unreliable boyfriend'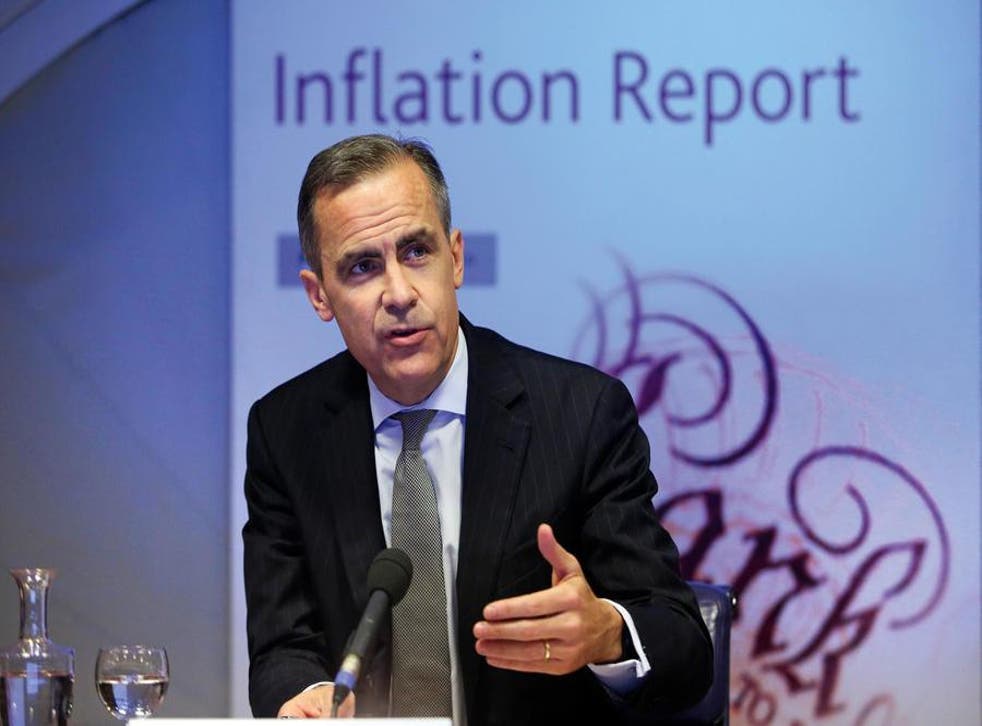 Since taking over as governor of the Bank of England four years ago, Mark Carney laid the groundwork for an interest-rate increase multiple times. All he delivered was a single cut after last year's referendum to leave the European Union.
Yet having prepared investors for the first UK rate hike in a decade on Thursday, there are warnings Carney is making the wrong move at the wrong time. In more ways than one, it's an unusual rate increase.
With Brexit hanging over the outlook and the expansion feeble, the Bank is not seeking to quell price pressures generated by strengthening growth. Rather, the bank is trying to slow inflation driven above its target by the weakening of the pound and the slide in the economy's long-term trend.
The personal problem for Carney is that he has left himself little choice but to move, even given the risk that a subsequent slowdown prevents him from hiking again or even forces a reversal. Failure to walk the talk now would damage his and the bank's credibility by cementing his reputation as an "unreliable boyfriend," the barb thrown his way by a lawmaker in 2014.
"Having taken us down this path before and disappointed us, I don't think the bank can afford to not deliver this time," Peter Dixon, an economist at Commerzbank, said in a Bloomberg TV interview. "The hit to sterling would be quite significant."
The pound has gained about 7 per cent this year, while UK 10-year bond yields have increased about 10 basis points. A move this week will be the start of a cycle that will take the benchmark BOE rate to 2 per cent from the current 0.25 per cent, according to the National Institute of Economic and Social Research think tank.
Still, given Carney's history of stepping back from the brink, concerns that he may do so again are hard to shift. On arriving at the BOE in 2013, the Canadian said rate hikes would be considered when unemployment fell below 7 per cent, but dropped that guidance when joblessness slid faster than expected. The rate is now 4.3 percent.
In mid-2014, Carney lifted expectations of tightening coming sooner than investors were expecting only to dash them within weeks. In 2015, his assertion that the decision on when to increase the benchmark would come into "sharper relief" at the turn of the year came to nothing.
Any prospect of tighter policy after that was derailed by 2016's Brexit vote, with officials instead cutting the rate to a record-low 0.25 per cent. Early this year he justified not raising rates even as inflation accelerated by saying there is more slack in the economy than previously thought.
Along the way, he's given fodder to his detractors in Parliament and among Brexit supporters who see him as overly gloomy on the UK's prospects after it leaves the European Union.
With inflation now running at 3 per cent, a full percentage point above target, the narrow case for tightening to rein in consumer prices is clear. The lowest unemployment in four decades and 19 consecutive quarters of economic growth are signs of strength, but they only tell part of the story.
The inflation pickup is driven by the slump in the pound that followed the Brexit vote, an impact that the BOE admits will be temporary. Another factor is that the economy's potential growth -- its ability to expand without overheating -- is lower than it used to be.
Those complications are fuelling fears that the BOE may be headed for a mistake.
Business news: In pictures

Show all 13
"I don't think there's a very urgent need for a BOE rate rise," said senior economist Liz Martins at HSBC. "But there is a credibility issue at stake."
The BOE decision will be announced at 12 pm in London on Thursday alongside new economic forecasts, and Carney will take questions at a press conference half an hour later. Whether he acts now or not, it's a moment that may define his term. Money market traders are pricing in about a 90 per cent chance of a move -- far higher than in the week of any meeting in his tenure.
"They may do something just because they've essentially said they would," said John Stopford, head of multi-asset income at Investec. "But it's hard to see why this should be the beginning of a rate cycle at this point. There's too much weighing on the UK economy without adding interest rates into the mix."
Bloomberg
Join our new commenting forum
Join thought-provoking conversations, follow other Independent readers and see their replies