The biggest bets bookies are making are on their own futures
Merger mania has gripped the sector, and amid a scramble for scale unleashed by Ladbrokes-Coral and Paddy Power-Betfair, other players may have to sit down at the table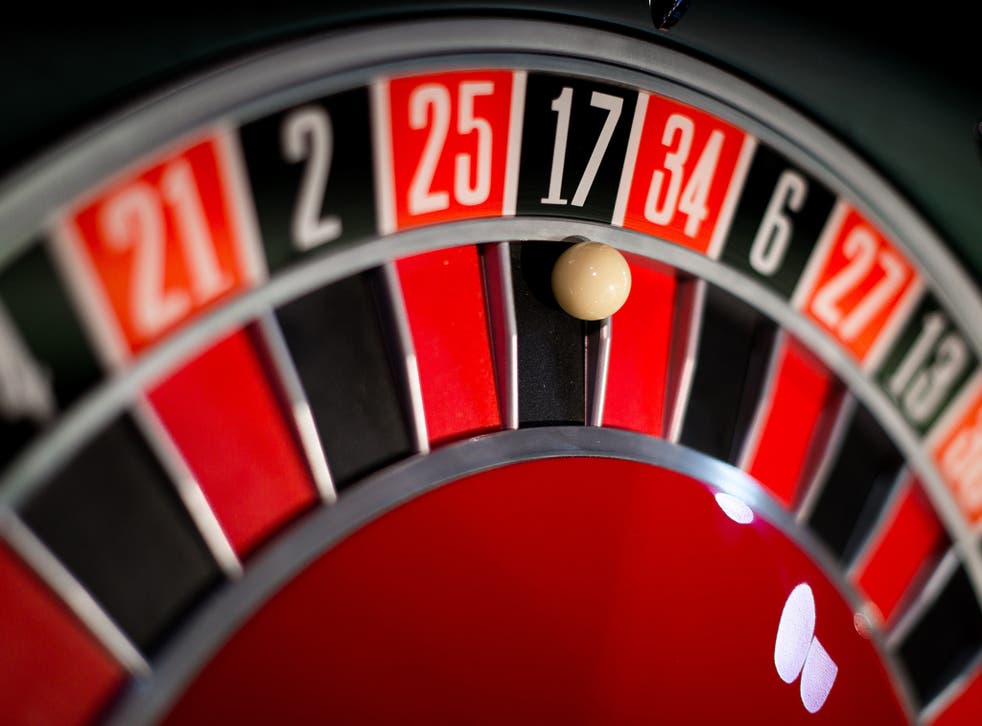 Last year, more than half the UK population had a flutter of some form or another – from the National Lottery to a bet on the horses. And those punters left behind more than £7bn in bingo halls, arcades and casinos, as well as traditional and online bookmakers, according to the Gambling Commission.
Now the bookies themselves are being forced to make a few bets. M&A fever is turning 2015 into the year of the bookmaking mega-deal, including the combination of Ladbrokes and Coral to create a behemoth with more than 4,000 shops, and the merger of upstart Paddy Power with the Betfair betting exchange, potentially creating a £6bn FTSE 100 betting giant.
Only this month Bwin.party – itself the creation of a merger in 2011 – fell into the arms of GVC Holdings, the owner of gambling website Sportingbet, in a deal valued at more than £1bn. Globally, more than $8.6bn (£5.5bn) worth of deals have been announced so far this year across the gambling and leisure sectors, according to figures from Dealogic.
What's behind the flurry? The smartphone revolution has provided a platform for millions of punters to bet via their mobiles – so much so that UK remote-gambling revenues jumped 50 per cent to £3bn in the four years to 2014, according to the Gambling Commission. The rush online has led to rapid – and expensive – investment in technology to grab a slice of this rapidly growing pie, as well as significant spending on marketing to capture new customers ahead of big sporting events such as the Rugby World Cup.
To take only one example, William Hill spent almost £300m on its online business last year – up 16 per cent on the year before and split between marketing and IT costs.
Then there's the Chancellor's point-of-consumption tax which kicked in last December, closing a loophole that allowed bookies to avoid tax by basing their online businesses in havens such as Gibraltar. Paying out millions extra in taxes to the Treasury at the time of enforced investment means companies are seeking protection and cost savings in the form of scale.
Meanwhile, more nations are moving towards regulated online gaming markets, pushing up the costs for operators.
Gaming companies, particularly the listed ones, want to be "whiter than white" in the markets in which they operate, to avoid nasty surprises and tax bills from regulators – hence Betfair boss Breon Corcoran's exit from unregulated markets, even at the expense of the greater profits on offer. "The majority of regulated revenues are very low margin," as one analyst says.
Mervyn Metcalf, the managing director of Dean Street Advisers and an investment banker who has worked on a host of deals, including Betfred's £265m swoop for the Tote in 2011, says "consolidation is not a 'nice to have' but an inevitability".
He adds: "Customer acquisition costs are rising, while punters are demanding multi-gaming products. In addition, increasing tax and regulation, combined with increasing software spend, are negatively impacting costs."
But given the deal flurry, the question being asked in the City is: who's next? Senior industry sources are speculating that William Hill needs to do a deal after a £700m offer earlier this year to buy rival 888 was rebuffed by its founders – the Israel-based Ben-Yitzhak and Shaked families controlling 60 per cent of the shares.
William Hill has blazed a trail online with the help of Israeli tycoon Teddy Sagi's Playtech software, adopted widely across the industry. Now it covets 888's award-winning marketing know-how and technology, which keeps its customers interested and gets them on to new games without overspending.
The company's management team, led by chief executive James Henderson, is highly rated, but one banker suggested that William Hill and 888 badly need to get a deal back on the table. The US giant PokerStars is eyeing 888's traditional strength in casino games and William Hill is beginning to look lightweight compared to Ladbrokes-Coral and Paddy Power-Betfair.
One banker says: "William Hill is going to have to do something because it is going to feel very left behind, and 888 is looking a bit weak now. If there are three or four big companies going to investors saying, 'we need to consolidate and this is why', and you are in front of the same investors and you haven't done a deal, you're in an awkward position."
Meanwhile, 888 derives around 40 per cent of its revenues from unregulated territories, making it potentially vulnerable to a clampdown. And William Hill gains more than a quarter of its net revenues from controversial in-shop betting machines, making it more vulnerable to another raid from the Treasury.
Who else is in the mix? Speculation centres on Rank, the Mecca bingo and Grosvenor Casinos owner, whose chief executive Henry Birch is keen to do deals. The company as good as announced its readiness to go shopping last month after it brought in the investment banker and corporate lawyer Paul Richardson as a "director of strategy and corporate development".
Mr Richardson is a veteran of a clutch of deals from his time at the boutique investment bank Global Leisure Partners (GLP) – including advising on Gala's £2.1bn acquisition of Coral in 2005, which is being unwound by the Ladbrokes merger. He "won't sit on the sidelines", according to one chief executive.
One former colleague says: "His insights and relationships in the leisure industry are excellent and he was instrumental in the origination and execution of most of GLP's transactions."
Rank has already snapped up Gala Coral's casinos – in 2013 – and while its Mecca bingo halls are an unsexy business, they give Mr Birch the firepower to spend elsewhere. "It is a cash machine," explains one industry executive. "The customers are C2s, Ds and Es and they visit at least twice a week on average. The admissions are going down, but it's a cash cow to drive another higher-growth business. You need a machine delivering you good quality cash. That cash from the bingo business is far more stable than [Mr Birch's] casinos are."
The rumoured target of his aspirations is the newly acquired Bwin.party's bingo business, Cashcade, to add to his own fast-growing and impressive online bingo business. The new owner of Bwin, GVC's chief executive Kenny Alexander, insists a break-up isn't on the agenda. But he has openly admitted that if someone makes an offer, he will consider it.
Excitable bankers moot a full-scale break-up – with GVC hanging on to the Bwin sports book, Cashcade coming into the Rank stable, and the PartyGaming business falling to the Canadian online giant Amaya, which was an original partner of GVC in its bid for Bwin before dropping out.
Rank, whose majority shareholder is Malaysia's Hong Leong, is "a much more serious player now in the acquisition stakes than they have been for a long time, although they will be reluctant to overpay for stuff", according to one industry participant.
Other takeout targets in the second tier are the likes of 32Red – the online casino founded by former Ladbrokes International boss Edward Ware 15 years ago. There is also industry chatter about the private equity firm CVC, which took an unsuccessful tilt at Betfair two years ago and swooped on Sky's Sky Bet business last December in a deal with an £800m price tag.
"CVC has got money to burn," said one chief executive. "The question now is whether it looks to move on or whether it looks to consolidate." The merger of Coral and Ladbrokes leaves Gala Coral's owners – Cinven, Permira and Candover Investments – with a rump of 143 Gala bingo halls. "They will trade, though I can't find anyone who's interested to buy them yet," says one banker.
Industry gossips say the Betfred founder and billionaire Fred Done is watching the Ladbrokes and Coral merger closely. While this deal has impressed the City less than Paddy Power and Betfair – "two drunks propping each other up", in the words of one banker – the combination will create a group with more than 4,000 shops – nearly half the UK total. If competition authorities force sales, Mr Done could be a player. "It'll be a firesale, so he'll be picking them up for diddly-squat," says one boss.
The one certainty in the industry's current state of flux is that there are more deals to come as company boards are forced to spin the wheel. Where will the ball land next? Faites vos jeux.
Join our new commenting forum
Join thought-provoking conversations, follow other Independent readers and see their replies