A closer look at the Bauer media family
Their mags love tittle-tattle but they keep a low profile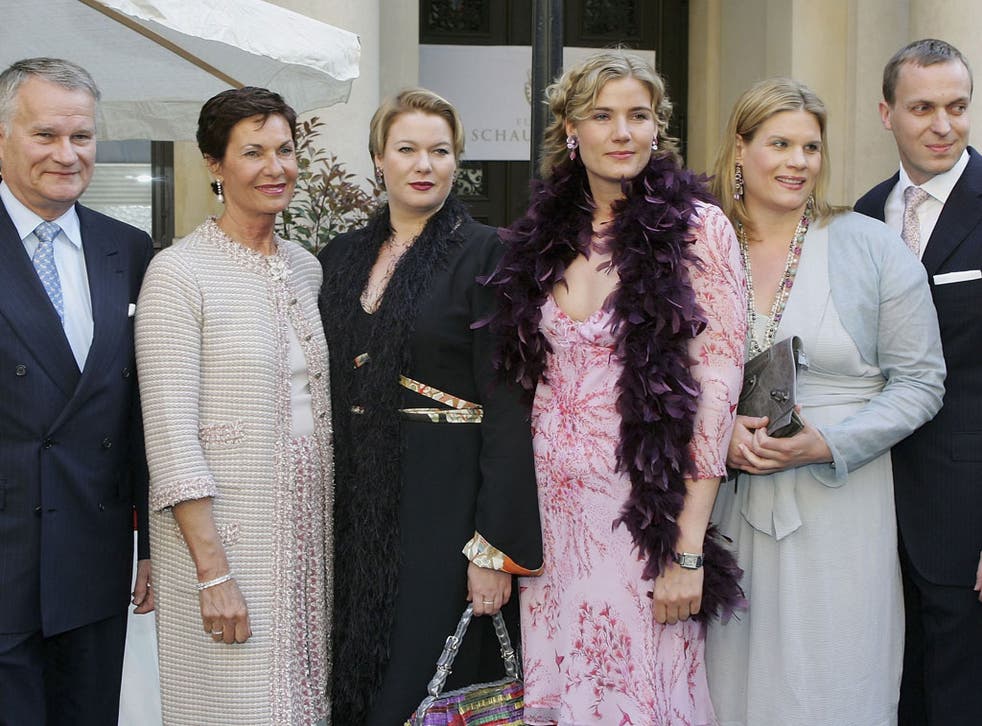 Germany's Bauer family, whose UK empire includes the magazines Heat, Grazia, Closer, Take A Break and Bella, the radio stations Kiss and Magic and a television venture with Channel 4, must rank as one of the most low-profile media owners in Britain.
This is an industry that attracts colourful family owners. Everyone knows about the Murdochs, the Daily Mail-owning Rothermeres and Daily Express proprietor Richard Desmond. Then there are the Barclays, who own the Telegraph titles, the Newhouses, who control Vogue publisher Condé Nast, and the Lebedevs, who own this newspaper and the Evening Standard. But considering that Bauer's media interests are on a par with several of those families – worth around £300m a year in the UK and €2bn (£1.6bn) globally – it's surprising that this Hamburg-based clan doesn't receive more attention.
There is a good cast of characters, although the Bauers are keen on keeping their lives private, in contrast with some of their magazines, which love tittle-tattle. (The French edition of Closer, which published those topless pictures of the Duchess of Cambridge, is published separately by Italy's Mondadori under licence from Bauer.)
Heinz Bauer, 72, is the chairman of the German media giant, which dates back to 1875. Forbes estimates his wealth at $1.8bn (£1.1bn). But the father of four is taking an increasingly backseat role, letting his daughter Yvonne, aged around 36, take over as chief executive. She is said to have majority control.
Her sisters are also involved. Saskia, aged 31, a glamorous figure who first came to work at Bauer in London in 2007, has spent time getting to know the UK magazine business.
The Bauers have a reputation for being secretive and hard-driving. "You feel they run the business around the kitchen table over Sunday lunch," says one industry executive. "The Bauers look at everything that is spent. They are not squeezing the business that hard for cash, but they are quite aggressive."
But Paul Keenan, the chief executive of Bauer Consumer Media in the UK, says that suggestions of secrecy are misplaced – it's just because the family members prefer to focus on the business.
"On a day-to-day basis, they are actively involved in the strategy and operations of the business around the world," he told The Independent. "They're passionate about print and radio. Their primary focus is how good is the product. They are regularly in the UK. We visited every single one of our 20-plus radio station in the UK with Heinz and Saskia in the last year."
A flurry of recent activity suggests that Yvonne Bauer has ambitions to expand this global empire, which already extends to 15 countries.
Last month, she splashed out A$500m (£320m) to buy the Australian magazine group ACP, including top-sellers such as Woman's Day and Harper's Bazaar. This is a family that values traditional media assets, although Mr Keenan stresses that Bauer is developing digital assets too.
However, not all of the empire-building is going to plan. Here in Britain, Bauer tried to buy GMG Radio, the owner of Smooth and Real Radio, but lost out to rival Global Radio, which paid £70m in July. If Bauer had succeeded, it would control close to a third of commercial radio in Britain.
Bauer executives were not too happy about losing out, not least because they didn't like seeing Global getting bigger. They have been busy lobbying in Whitehall in an effort to block Global – without much success so far.
Some observers think Bauer over-egged its case. Global is a pure radio business with £250m in revenues, hardly a Goliath compared to a German multimedia giant with £1.6bn turnover or the BBC, with a £3.6bn budget and 55 per cent of all UK radio listening.
Mr Keenan insists that the Global takeover will be bad for listeners if regulators give it the all-clear, even though he acknowledges that Bauer is "very profitable" in the UK. Operating profits at Bauer Consumer Media alone are about £50m. That prompted one observer to mock Bauer's efforts to lobby Ms Miller for "state protection".
While radio is doing well, some analysts wonder about Bauer's strategy for its magazines, which have seen revenues come under pressure. Curiously, Bauer has not fully merged its longstanding UK subsidiary, H Bauer, with the Emap titles, following the latter's acquisition for £1.1bn in 2007.
"The idea that the businesses are not integrated is not the case," responds Mr Keenan, who says the two companies share many functions from distribution to finance, but they feel it is worth retaining separate cultures.
Whatever happens in the GMG row – and one senior figure on the public-sector side of British radio reckons Global's takeover should pass without too many hitches – Mr Keenan says: "We're all – in all parts of the world – looking at growing the business." The recent Australian deal as an acquisition that came "at the right time" and "the assets were right for the future", he explains.
There are always rumours of British media assets coming up for sale. So expect the Bauers to be sniffing around, even if they like to stay in the shadows.
Global and Bauer in market share battle
Bauer's efforts to stymie rival Global Radio's takeover of GMG Radio received a blow yesterday when the Culture Secretary, Maria Miller, ruled she would not refer it to regulators on the grounds of news plurality.
Global, owner of Capital and Heart, faces a separate inquiry from the Competition Commission as the Office of Fair Trading said the £70m takeover of GMG, owner of Smooth and Real, should be investigated. The OFT found that "the loss of competition between the parties in a number of regional and local areas gave rise to concerns that the merger could result in increased prices for advertisers".
Bauer maintains that Global, led by Ashley Tabor, the son of bookmaking mogul Michael Tabor, will become too dominant, with nearly half the commercial radio market.
Join our new commenting forum
Join thought-provoking conversations, follow other Independent readers and see their replies