Diageo gets a taste for Indian whisky
The drinks giant is in talks to swallow a stake in entrepreneur Vijay Mallya's United Spirits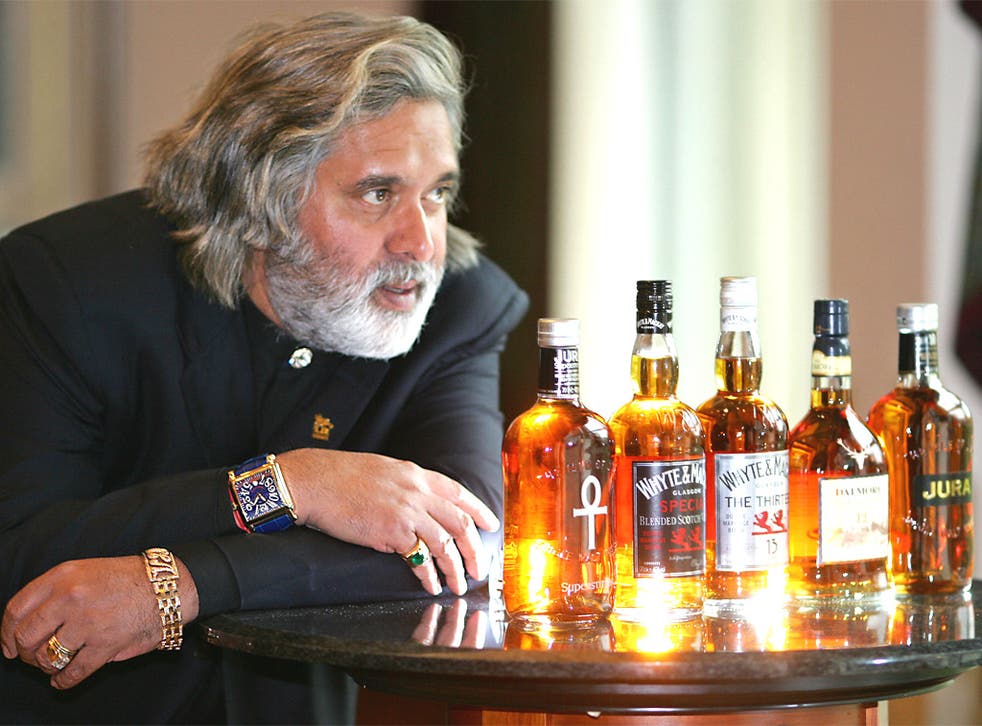 Paul Walsh, chief executive of the world's biggest drinks company, makes no secret of his passion for hunting game on his 2,400-acre estate in South Africa. So it should really have come as no surprise when Diageo finally admitted yesterday that Mr Walsh has one of India's most colourful entrepreneurs, Vijay Mallya, back in his gunsights.
Or, to be fair, Diageo is in talks to buy a stake in United Spirits, India's largest hard-liquor business and the fifth-largest seller of cases of spirit in the world.
Mr Walsh has been stalking United Distillers for more than four years. In the summer of 2009, after more than eight months of talks, the two failed to agree a price for Mr Mallya's United Breweries to sell the British company a 15 per cent stake for about £370m.
Bizarrely, Mr Mallya's son Siddharth worked for two years in Diageo's London head office even as the deal collapsed. He is now head of marketing at United Spirits.
Now the word is that Diageo wants to buy a 15 per cent stake from Mr Mallya's United Breweries and another 10 per cent from other shareholders for something like £500m. Mr Walsh isn't planning to pay much more than he was four years ago, yet he is getting into a company that has grown phenomenally since then.
United Spirits' McDowell's is the number one Indian whisky with sales of $930m (£573m) last year while Pernod Ricard's Royal Stag was close behind at $870m.
Scotch whisky has struggled for years against particularly high import duties in India. But a concerted campaign by the Scotch Whisky Association and United Spirits following its £595m purchase of Whyte & Mackay in 2007 has eased the situation. The middle classes who opted for locally made Bagpiper or Officer's Choice over domestic hooch previously now find Johnnie Walker and J&B in their price bracket.
If a deal comes off – and Diageo warned yesterday there was no certainty it would – it would give the British company a massive position in one of the fastest-growing drinks markets in the world.
Diageo would not say how much of Mr Mallya's 28 per cent stake in United Spirits it wants to buy. Local reports say he is keen to retain at least a small shareholding. If Diageo were to buy more than 25 per cent it would be forced to bid for the whole of the company, which is valued at almost £2bn on the stock market.
Such a move could be seen as Mr Walsh's swansong as he is due to step down in 2014. The drinks group has always made it clear when making overseas acquisitions that it ultimately looks for total control of companies in which it buys stakes. He has been canny in allowing others to bid for the really big rivals and then pick up the brands that fall out of those deals cheaply.
Mr Mallya inherited United Breweries, the brewer of Kingfisher beer, from his father and consolidated its operations, spinning off the spirits division separately on the Bangalore stock market. He owns the Indian Premier League cricket team The Challengers Bangalore, has a stake in the Force India Formula One team and a rather grand £63m yacht, the Indian Empress. He is also a member of India's upper house of parliament, sitting as an independent.
But his Kingfisher airline, started as India's first low-cost carrier in 2003, has flown into deep financial trouble, teetering on the brink of bankruptcy. Staff went unpaid for several months and some aircraft were grounded. Industry analysts recently said it needed a $600m cash injection within the next couple of months.
Diageo's own Indian sales increased by 24 per cent in the last full year with a fast-growing middle class demanding ever more international brands. Locally Diageo distils Rowson's Reserve while United's top whisky is McDowell's.
A key part of any deal would be Diageo's access to United's distribution network, which handles millions of cases of its own Isle of Jura, Whyte & Mackay and Dalmore scotches as well as more local spirits such as White Mischief vodka.
United Spirits and Diageo originally held talks about a deal in 2009, but they collapsed when Mr Mallya said its offer undervalued the company.
United Spirits handled 70.5 million cases of spirits last year while Diageo, which is the world's biggest drinks company, sold 89.8 million. When it come to premium brands, Diageo knocks the Indian firm into a cocked hat. Among the world's top 100 spirits brands, Diageo's sales are worth $18.5bn and United's just $3.3bn.
No wonder Mr Walsh can see the gap for encouraging Indians to trade up from their local tipple to the top international brands in his drinks cabinet.
Now, with Mr Mallya under pressure to raise funds for his airline, analysts think there are much better odds on a deal happening.
Diageo may offer between 1,200 rupees and 1,300 rupees a share, valuing a 25 percent stake at 42.5bn rupees (£490m), sources said. United Spirits shares jumped almost 9 per cent yesterday to 1148.7 rupees.
That will be punters betting that Mr Mallya's white whiskers will eventually end up on the wall of Mr Walsh's hunting lodge between the antelope and gazelle trophy heads.
Join our new commenting forum
Join thought-provoking conversations, follow other Independent readers and see their replies