Fund managers: don't ask us to be transparent over fees
The boss of the Investment Association has been ousted by member firms angered by his pro-customer reform agenda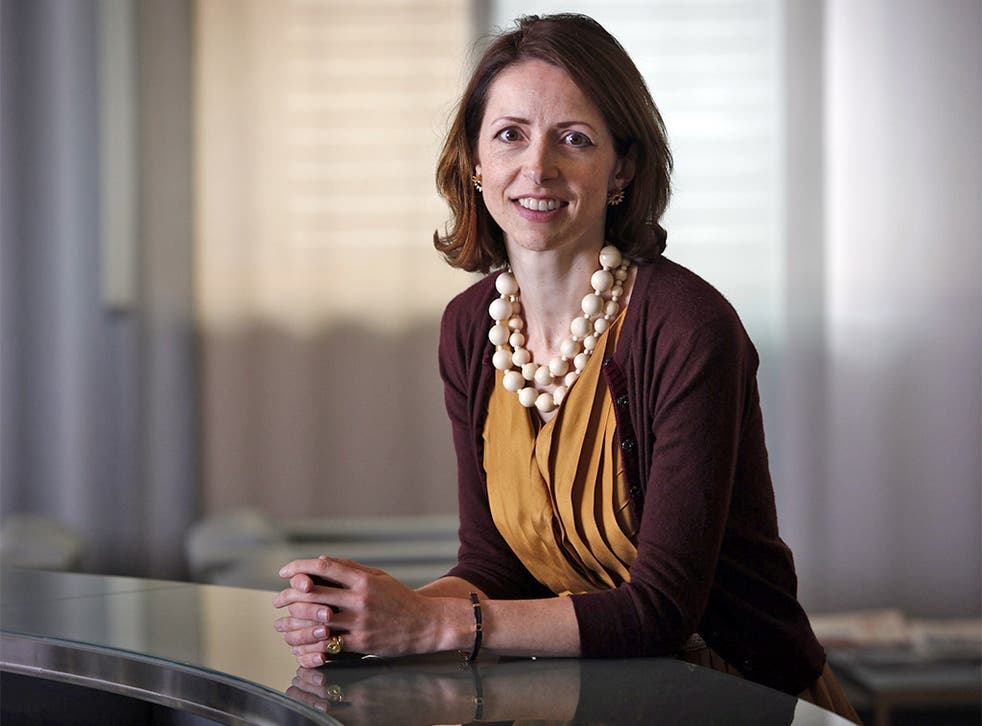 Hell hath no fury like a fund manager scorned. The discreet world of City money men was blown apart after the Square Mile's top asset managers ousted the head of its own lobby group, amid mounting anger at his pro-customer agenda.
High-profile chief executive Daniel Godfrey, who led trade body the Investment Association (IA) for three years, was toppled after growing concerns over his support for armchair investors at the expense of bigger customers such as pension funds, and his leadership style.
Industry worries about the £530,000-a-year chief first emerged during the summer, but came to a head on Tuesday at a scheduled board meeting when the 17-strong board took the decision to sack him.
A new IA code of conduct, which promised to "always put clients' interests first and ahead of their own", is said to have sparked the rebellion.
Just 25 fund managers out of 200 signed up to the code, amid fears that an annual audit of the firms and their adherence to the principles would cause a legal headache.
"There was big uncertainty over [the statement of principles] and fears over the audit aspect of it," a fund management source said.
BlackRock and Legal & General Investment Management, the country's top two fund managers, signed up to the code, but some of the larger UK groups rebelled against the plan.
One of the bigger members, M&G, did not. It is on course to quit the organisation by the end of this year while Schroders, another non-signatory of the code, is understood to be undecided about its future at the IA.
The loss of two big beasts will spark fears over a mass exodus. A meeting designed to assuage fears on the code was held and chaired by HSBC Global Asset Management's Joanna Munro. Andrew Formica, Henderson's chief executive, has also rung around disgruntled fund bosses, trying to win their backing.
Sceptics will say that Mr Godfrey's focus on fee transparency had triggered fears from fund bosses about making less money from customers. Another initiative, on using dealing commissions to pay for investment research from investment banks and other big beasts, also sparked worries in the Square Mile.
The bloodletting is unusual, given the industry's reputation for being one of the slower moving parts of the City, where open warfare and high-profile spats are rare.
"One or two were unhappy with the pace of change," the fund management source added. "It became apparent over a matter of months that there were concerns. The agenda wasn't being disputed, but everyone wasn't being carried along."
The organisation has appointed long-standing legal boss Guy Sears as interim chief while it kicks off the search for Mr Godfrey's replacement, a process which could take until next year.
Helena Morrissey, chair of the IA and manager of funds firm Newton, said: "During his time Daniel has driven a number of important initiatives … His commitment and passion for our industry is widely admired by all those who have worked with him."
Toppling a rampantly pro-consumer leader and vocal opponent of excessive fund manager pay will spark questions over whether the industry is looking after its own interests rather than customers'.
Mr Godfrey took the helm of the IA's predecessor, the Investment Management Association, in 2012 from incumbent Dick Saunders, a former civil servant.
Mr Godfrey came to power promising to "restore trust" with retail investors and moved quickly to shift the IA's agenda to lobby for more fee transparency, lower costs and increased scrutiny of fund manager pay packages.
His zeal for reform sparked the merger of the trade body with a division of the Association of British Insurers, leading to the rebrand as the IA.
However, concerns were raised over his narrow focus on issues important to retail investors, neglecting bigger concerns around pension fund deficits important to the institutional world.
"There was a feeling his leadership style was ineffectual," a person close to the IA said.
"The fund-management industry is facing structural change, and to build an internal consensus to be collective required a certain leadership and Daniel hasn't been building their confidence. There's a need to balance several issues. The role requires a diplomat."
Mr Godfrey spent nearly 12 years running another trade group, the Association of Investment Companies, where he was instrumental in issuing a code of corporate conduct to help protect shareholders, still in use to this day.
"It looks very odd," said pension scheme consultant John Ralfe, who used to run the Boots pensions scheme.
"He was a reformer. He wasn't a rookie, so he knew his way around. There isn't much sign of the funds increasing transparency so far."
The big beasts: Major UK fund managers
Legal & General Investment Management Led by American Mark Zinkula, the group is an arm of its giant insurer parent and runs about £738bn, mainly in so-called tracker funds.
Schroders Blue-blooded as they come, the group is led by City grandee Mike Dobson and looks after about £310bn for investors.
Aberdeen Asset Management The FTSE 100 giant was founded from a close-knit bunch of school friends in the granite city and specialises in emerging markets. It is led by Martin Gilbert and runs about £308bn.
HSBC Asset Management HSBC manages £291bn and has palatial offices in St James's. One of the few banks to still retain an in-house fund management division, it is run by Sridhar Chandrasekharan.
Standard Life Investments Another fund manager-within-an-insurer, the Scotland-based firm was led by Keith Skeoch until his promotion to group chief executive last month. It manages £250bn.
Join our new commenting forum
Join thought-provoking conversations, follow other Independent readers and see their replies