Not secure any more: G4S boss heads for exit at last
Nick Buckles survived the Olympics débâcle and a £5bn bid fiasco but a profit warning finally triggered his downfall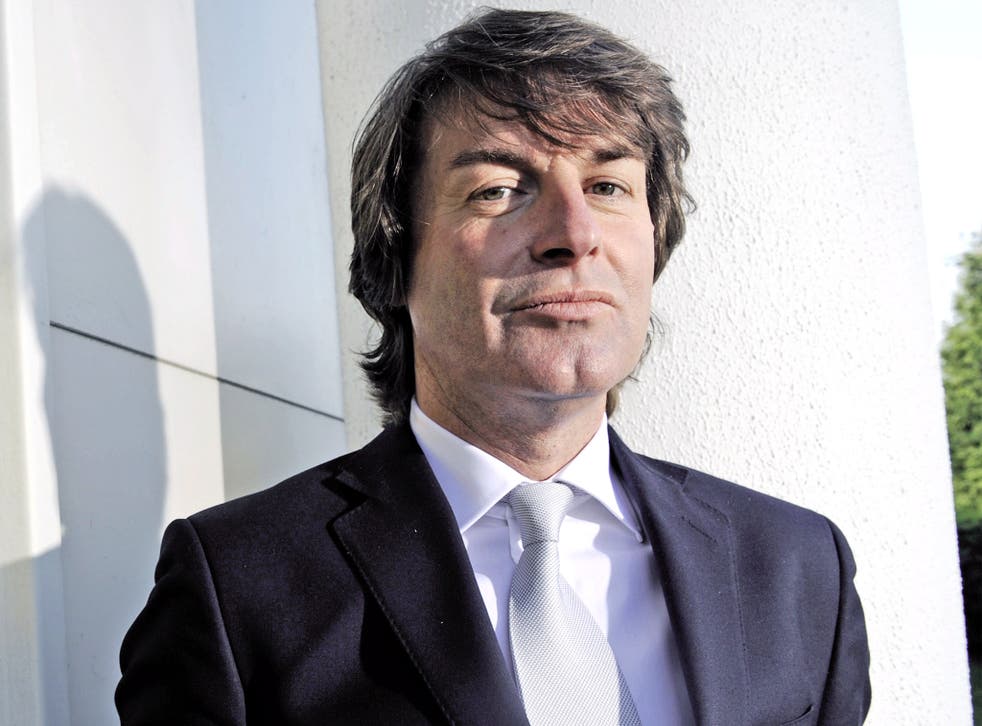 In a decision you can't imagine anyone ever thought was good, G4S once commissioned and recorded a corporate song. It was endorsed by the chief executive Nick Buckles, and even released as a single, all profits going to charity, of course (if there were any).
The lyrics of the security giant's theme tune include such gems as: "Because the enemy prowls, wanting to attack, But we're on the wall, we've got your back... G4S! protecting the world, G4S! so dreams can unfurl... We're guarding you with all our might, Keeping watch throughout the night."
Not exactly a chart-topper but, for Mr Buckles, it really did seem like G4S was guarding his back. Unreservedly. He survived a string of corporate embarrassments including last year's Olympics security fiasco and a failed £5.2bn takeover, with the continuing support of major shareholders. Others fell.
After Mr Buckles' decision in late 2011 to launch a surprise £5.2bn takeover of the Danish cleaning firm ISS was thwarted when shareholders refused to swallow a £2bn rights issue to pay for it, the failed deal saw G4S pay £50m in fees, and the chairman Alf Duch-Pedersen depart. But Mr Buckles stayed.
The once mullet haired chief executive also kept his post throughout last summer's security débâcle at the Olympics. Two senior bosses were eliminated from the FTSE 100 business after G4S admitted weeks before the opening ceremony that it had not hired enough security guards. The army had to step in and G4S was left with £88m costs, sending its profits down a third to £175m last year.
Mr Buckles faced a grilling from MPs, and admitted presiding over a "humiliating shambles". But G4S was once again there for its chief executive, "guarding you with all our might," as were major shareholders, including Neil Woodford, the investment manager at Invesco Perpetual, who publicly threw around their support too.
There was earlier embarrassments: prisoner escapes from G4S transport; inmates at Birmingham Prison being locked in their cells for almost a day after a set of keys fitting every cell door went missing; and the G4S staff who attached an electronic monitoring tag to a criminal's false leg, meaning he could leave the tag at home.
But Mr Buckles finally buckled yesterday. He will leave the company at which he has worked for almost three decades in just 10 days, ahead of the AGM, and apparently after investor patience ran out. It has been a long career at G4S for the West Ham fan. He joined after studying business at Lancaster Polytechnic, then had a spell at make-up company Avon Cosmetics as an analyst before, in 1987, moving to Securicor, the company that later merged with Group 4 Falcke to create G4S.
When he landed the top job in 2005 at age 43, after 17 years climbing the greasy pole, he was one of Britain's youngest chief executives. He then expanded G4S into an international giant, the biggest employer on the London Stock Exchange with 620,000 staff.
But a profit warning earlier this month sent shares falling by nearly 15 per cent, and appeared to be one piece of bad news too many. Mr Buckles had promised a 7 per cent margin, but later admitted it would be half a per cent lower. With a £7.5bn turnover, that slightly lower margin has a big impact. Investors finally lost their patience.
"It was three strikes and you're out," said Chris White, a fund manager at Premier, one of G4S's biggest shareholders. "After the aborted ISS bid, the Olympic contract, the margins guidance was a step too far. There was just a lack of confidence in the market surrounding Nick Buckles, with a number of investors out there saying they would not consider investing in G4S with him in charge."
G4S's chairman John Connolly, the former Deloitte boss who took over from Mr Duch-Pedersen last year, "has been quite important behind the scenes", Mr White added.
Mr Buckles, now 52, won't leave empty-handed. There's a £9m pension, for starters, plus shares that take the value of his departure package beyond £16m. He will also pocket a year's salary of £830,000 and a pension allowance of £332,000. But it was a fairly swift and apparently unscheduled departure. He is handing over the reins to Ashley Almanza, who as current finance director has experienced one of the corporate world's fastest promotions. The former BG Group finance boss has been working at G4S for a grand total of less than three weeks.
The company claimed that its search for a new finance director had involved seeking "candidates with the experience and capabilities which would enable them to take on the CEO role as part of the group's succession planning". But Mr Almanza might not have expected that to happen after just 20 days.
"We suspect the accelerated timeline may have been driven by shareholder reaction to the recent disappointing profit warning," said Jefferies analysts.
Neil Shah at Edison added: "Investors will be looking in Ashley Almanza less for a swashbuckling Olympic sprinter and more for a steady marathon runner, able to consistently deliver the steady returns expected from long-term outsource contracts."
In other words, Mr Almanza may need to concentrate harder on contract wins and security guards than on making up songs about doing so.
Rallying call: The G4S song
"You love your job and the people too
Making a difference is what you do
But consider all you have at stake
The time is now don't make a mistake
Because the enemy prowls, wanting to attack
But we're on the wall, we've got your back
So get out front and take the lead
And be the winner you were born to be
G4S! Protecting the world
G4S! So dreams can unfurl
24/7 every night and day
A warrior stands ready so don't be afraid
G4S! Secure in your world
G4S! Let your dreams unfurl
We're guarding you with all our might
Keeping watch throughout the night"
Join our new commenting forum
Join thought-provoking conversations, follow other Independent readers and see their replies