Our New Year jargon guide: The words we'll miss in 2015
Flash boys in the City's dark pools love to Babble in the latest buzzwords. Richard Northedge necknominates the highs and lows of last year's jargon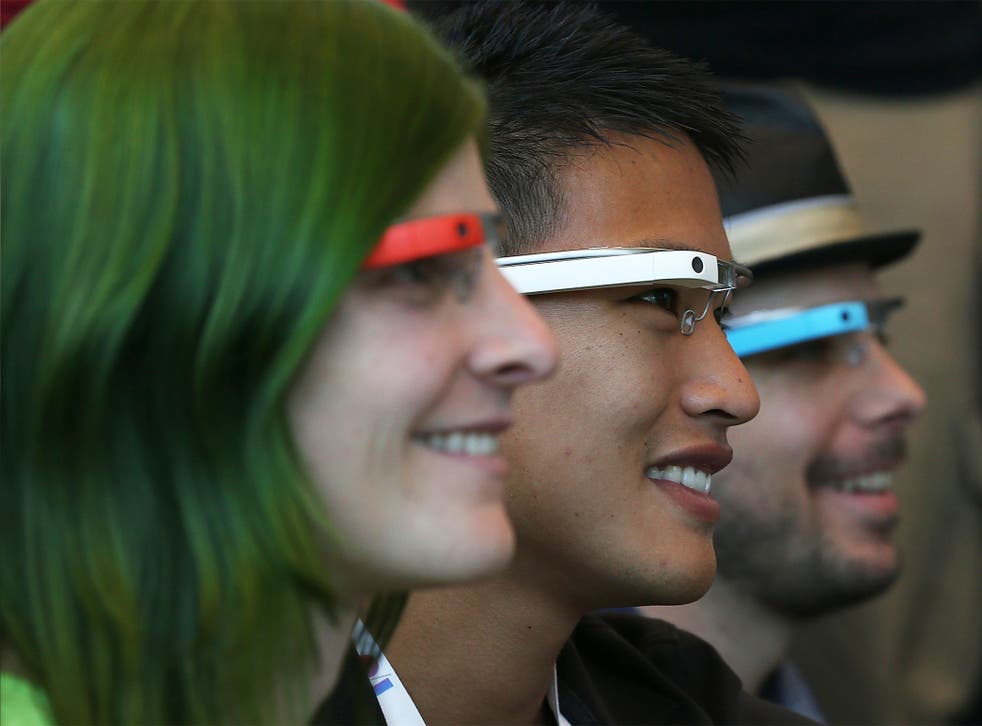 Bedroom Tax joined Mansion Tax in the financial dictionary during 2014. Every year, new terms are created or adapted – the former Thomas Cook boss Harriet Green declared herself a landa (part-lion, part-panda) – while others disappear into obscurity. Goodbye to War Loan, for instance, now it is being redeemed.
Old terms are revived and others coined: Garden cities are back, in Bicester and Ebbsfleet, and London may get a garden bridge.
Some new names are pseudonyms for old characters – like Priscilla Zahn, the drag act of Gerrit Zahn, the former Dutch finance minister and ABNAmro chairman, or Edward Quince, the email name Ben Bernanke used to avoid spam when he chaired the US Federal Reserve.
The Wonga title could be disappearing, however, just like Betty, Earl and Joyce, its advertising characters, and like Barker & Lowe or Chainey, D'Amato & Shannon, the fake lawyers it used to reclaim loans. Other imaginary rottweilers removed from the dictionaries are Country Wide Collections – an invention of Thames Water – and Rockford Debt Collections, Yorkshire Water's creation.
Technology companies are as good at inventing names as gadgets. So make space for Xone, Vodafone's new London tech hub, the internet of things that allows fridges to talk to driverless cars, Vega – Sir Clive Sinclair's revival of his 1980s ZX Spectrum – and Google Glasses (worn by glassholes, say sceptics). Daimler's tech cynics introduced "Mail on holiday" so staff on leave needn't receive emails.
Cyber-criminals remain ahead of their victims on innovation, however. Russian hackers called themselves Hash and Revolver to infiltrate BBC sites; Game Over Zeus was malware used to steal bank details; Rex Mundi was a group claiming to have accessed Domino Pizza's French customers; Cryptlocker was more malware. The Heartbleed bug affected two-thirds of websites, but Shellshock was even worse. Snake, also known as Ouroborus, attacked Ukrainian computers. The FIN4 group targeted takeover details. Lizard Squad hacked Sony over Christmas.
The City can be equally inventive, though. The Operation Dovercourt investigation into foreign-exchange rigging found dealers calling themselves the Cartel, the Mafia, the Three Musketeers, the A Team and the Co-operative. They sent chatroom messages about "Grable" (that's rhyming slang for the pound-dollar rate – Betty Grable, from "Cable", the sterling term from when deals were confirmed by telegraph). In the gold-fixing scandal a trader requested a mini-puke – a sharp price fall.
Goldman Sachs introduced Babble to avoid instant messaging. Morgan Stanley bankers' emails critically called clients a House of Cards. Allied Irish Bank allegedly gave fraudulent loans to the Maple 10 millionaires. Flash Boys are high-frequency traders. The Franchise, officially Barclays LX, is that bank's Dark Pool; Goldman's equivalent is Sigma-X, but its Figsco 2014-01 debt-swap product fell flat. Mt Gox lost its Bitcoins.
The European Union asked banks to back a €315bn (£245bn) European Fund for Strategic Investment, but Spanish and Italian banks discovered the Doom Loop, using cheap European Central Bank loans to buy their own government bonds. The ECB announced negative interest rates and upgraded its Long-Term Refinancing Operations to TLTRO – a Targeted LTRO.
At the Bank of England, one MPC member advocated "baby steps" in raising rates, but an MP dubbed the Governor, Mark Carney, "an unreliable boyfriend" when forward guidance was replaced in the dictionary by fuzzy guidance.
Internationally, frontier markets split off from emerging markets. "Hold-outs" rejecting Argentina's refinancing were branded "vulture funds". Japanese Prime Minister Shinzo Abe's arrows failed to revive the economy. Hong Kong had an Umbrella Revolution, while Kazakhstan renamed itself Kazakh Eli. Saudi Arabia deemed Linda and Sandy unsuitable names. Islamic State of Iraq and the Levant shortened its name to ISL, then to IS or Isis, and was "degraded" by the US military. London's Isis private-equity firm changed to Living Bridge.
The US President was also attacking "corporate deserters" – American companies like Pfizer seeking tax inversion by buying foreign firms. British MPs labelled Pfizer a "praying mantis" – "a shark that needs facing". A Google Tax – officially the diversified profits tax – is aimed at overseas companies avoiding UK tax, curtailing the Double Irish, by which global groups located to Dublin then offset even Ireland's low tax.
Gary Barlow was named as using the Icebreaker tax scheme. Labour leader Ed Miliband attacked the UK's zero-zero economy that allows zero-hours contracts and zero taxpayers. The Chancellor, George Osborne, swapped Britain's "slab" stamp duty on houses for a "stepped" duty, while Scotland replaced it with a Land & Buildings Transaction Tax.
During the referendum campaign, Alex Salmond was asked for a Plan D if Scotland could not use the pound. He said London's gravitational pull on UK resources was "the dark star of the economy" –though as a Westminster MP he will join the Willies who Work In London, Live in Edinburgh.
The Chancellor announced a Northern Powerhouse of cities with an HS3 rail link. Jim O'Neill, the economist who coined the Bric countries, promoted a supercity dubbed ManSheffLeedsPool. Six Labour authorities created their own supercouncil, snappily named the Halton, Knowsley, Liverpool, St Helens, Sefton & Wirral Combined Authority. Glasgow seeks to be Britain's first "smart city", while London's cycle superhighway will be a "Crossrail for bikes". Bananas – Build Absolutely Nothing Anywhere Near Anything – may curtail the starchitects' developments, however.
Ministers put Defined Ambitions Pension Schemes into the 2014 dictionary – without defining them. The Chancellor must finance the Triple Lock on state pensions but tried to make annuities an obsolete word by allowing us to swap our superannuation savings for Lamborghini pensions. That may appeal to the Uber Middle or the Cling-ons – those older professionals whose pay has slipped. Or to the Sandwich Generation paying for both parents and children – including the Millennials born in the 1980s and 90s.
The BBC director general called young screen-watchers the "heads-down generation". When not taking the Necknominate drinking dare, of course, or the Ice Bucket Challenge – or playing Candy Crush while vaping e-cigarettes (or cig-alikes).
Some words made the 2014 dictionary for the wrong reasons. Bossnapping reflected the spate of kidnapped French businessmen. The quenelle Nazi salute made its way from French comedy to English football. Malaysia Airlines' flights MH370 and MH17 ended in disaster.
Think, Act, Report was the Government's promotion of gender equality. Calling us Mx rather than Mr or Ms was Royal Bank of Scotland's response. A UN ambassador branded sexist Britain a "boys club".
RBS also has Project Cook to shrink its business – whereas Project Bruce was Barclays' review of its Libor activities (and Exit Quadrant was its slimming exercise). Noel Edmonds' proposal for buying the BBC was Project Keith. Google's cyberballoons to create wi-fi zones in rural America is Project Loon.
Operation River is the codename for BHP's mining demerger, which will spin off South 32. The new business of former Xstrata boss Mick Davis is X2 and African Barrick Resources is becoming Acacia Mining. British Nuclear Fuels, meanwhile, is now Nuclear Management Partners. Other name changes saw British Car Auctions turning into BCA Marketplace, while John Lewis of Hungerford sought to become Grove (Oxfordshire) to avoid confusion, Scottish Widows Investment Partnership did not survive its takeover, and Coutts International will be renamed when RBS sells.
United Biscuits considered becoming McVitie's. Amazon renamed Love Film as Prime Instant Video, TNT Post became Whistl, Resolution changed to Friends Life (briefly) and Booz & Company is now strategy&. PruHealth is renamed Vitality Health & Life.
In the City, Lloyd's of London may move to a block known as Gotham City while Heron Tower became Salesforce Tower London. Warren Buffett is planning to license Berkshire Hathaway's name to European estate agents. On the streets are Uber taxis and Connect – the Smiths News company delivering Amazon parcels.
Desperate Dave, Tesco's new chief executive, Dave Lewis, suspended the Cheshunt Eight over its £263m accounting scandal, while rival Morrisons launched a big bazooka.
Disappeared from the dictionary are the Office of Fair Trading and Competition Commission – merged into the Competition & Markets Authority. In come property porn shows on our quadplay media, but insomniacs liked British Airways' Slow TV – a seven-hour film of a train ride. The Nuts lads' mag is no more.
New words will appear in 2015, but some will survive from 2014 despite the odds. Hull City was barred from becoming Hull Tigers, for instance. Newsweek, withdrawn from news-stands, is back in print. And while the US may have ended quantitative easing, the European Central Bank looks set to ensure it remains in current dictionaries.
Join our new commenting forum
Join thought-provoking conversations, follow other Independent readers and see their replies