Peak stuff: Is consumerism running out of steam?
​With an ONS survey revealing our 'material consumption' has fallen in an increasingly digital age, Rhodri Marsden ponders an unhappy future for old-fashioned shopping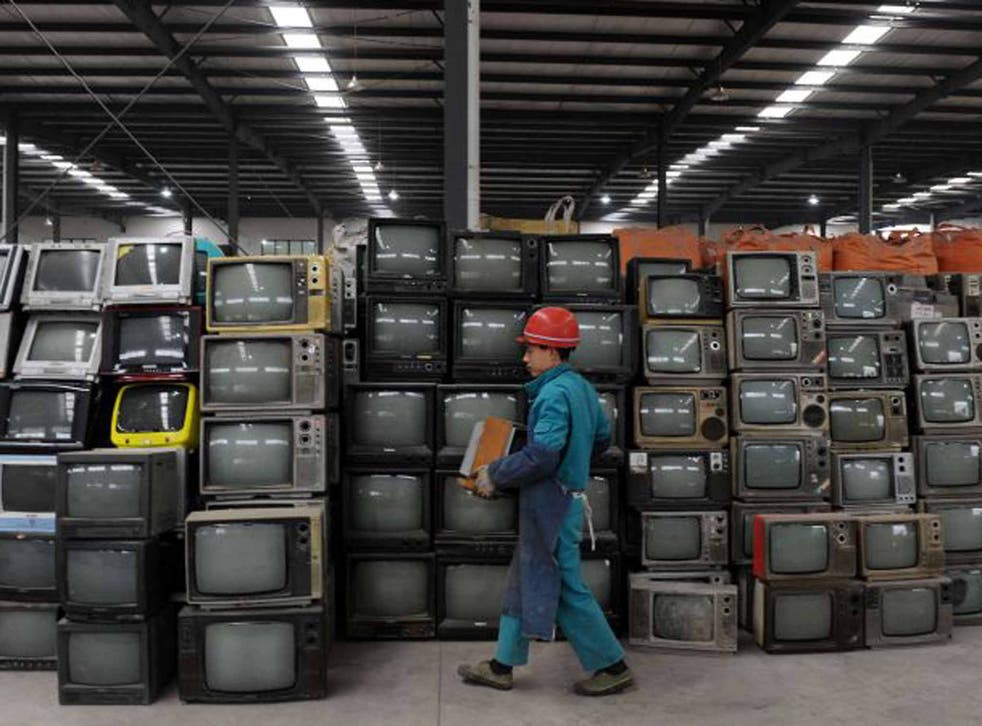 This week I bought a new printer. I didn't want to. Under normal circumstances, no amount of advertising could have ever persuaded me to upgrade – but when my old one broke, I had no choice. So I was impelled to go into a shop to buy one – and it felt like an act of nostalgia; like cooking boil-in-the-bag cod or going to a Hall & Oates concert. Because I just don't buy as much "stuff" as I used to.
This hasn't been a conscious decision, but a significant proportion of my purchases now come in digital form – those apps and downloads that tend to masquerade as "things" by appearing as neat rows of icons, but are really just digital services that we hire for a while, according to a long list of terms and conditions. And it's telling that the printer I eventually bought came with two years' worth of ink, thus minimising my ongoing relationship with the company that made it.
And now I feel like part of a problem, as the Office for National Statistics (ONS) has revealed that our consumption of raw materials in the UK decreased by one-third between 2001 and 2013. It's not entirely the fault of consumers – manufacturing processes for things like fridges and tumble dryers use less raw materials than they used to – but I've certainly contributed to that statistic.
I sold all my CDs in 2003 and vowed never to buy another; I regularly fail to purchase box sets of DVDs because I already own more than I could ever watch; I buy software as a subscription rather than a physical box with a manual; I choose a satnav app over a satnav; I buy audio plug-ins instead of musical instruments, and refuse to believe that upgrading my television will offer any significant benefit.
The efforts made by the technology industry to persuade us of the merits of 4K Ultra HD televisions are almost heroic – but when you see them ranged across a shop floor you can't help but wonder who's buying them. Particularly when many of us spend evenings watching things on a screen measuring 12cm across that we carry around in our pocket.
However, while advances in technology undoubtedly contribute to a fall in the quantity of physical stuff we carry into our homes, some pundits have attributed the slump to a broader issue: one of consumerism running out of steam. In other words, we're not just buying things in a different format – we're just not buying them at all.
Jaws dropped six weeks ago when an Ikea executive, Steve Howard, suggested that the Western world might have reached "peak stuff". And while his field of expertise is home furnishings, Howard detected a broader shift in spending patterns, whereby microwaves no longer make people happy but taking parachute jumps do. The comment made by Tyler Durden, the lead character in the 1999 film Fight Club – "[doing] jobs we hate to buy shit we don't need" – is one you now hear echoed by politicians ("There is a debate to be had about whether more stuff is making us happier" – Caroline Lucas MP). And it's reflected in the statistics: household spending on physical goods has decreased from 26 per cent of our expenditure a decade ago to around 21 per cent now; we're spending more on services than "stuff", and polls of young people regularly demonstrate that they value experiences over and above material goods.
Some believe the ONS data doesn't show the full picture – after all, we're as hungry for cars and cheap clothes as we've ever been – but it's still a worrying trend for anyone in the business of selling us objects and items. Thus one online article asks: "How can we transform the purchase journey into a compelling experience?"
How indeed? As William Davies notes in his book The Happiness Industry, big business twigged a few years ago that they'd need to start positioning products in terms of their ability to bring us joy rather than mere satisfaction. My new printer isn't making me that happy; it feels destined to bring me misery in the form of paper jams and "out of ink" alerts, and already feels like a relic. Maybe when it breaks down I'll take a bold leap into the unknown and not bother replacing it.
Join our new commenting forum
Join thought-provoking conversations, follow other Independent readers and see their replies