That's rich! Facebook's Sheryl Sandberg has become the newest member of an elite club – one that's made up of female billionaires
Would that it weren't so exclusive, though, says Gillian Orr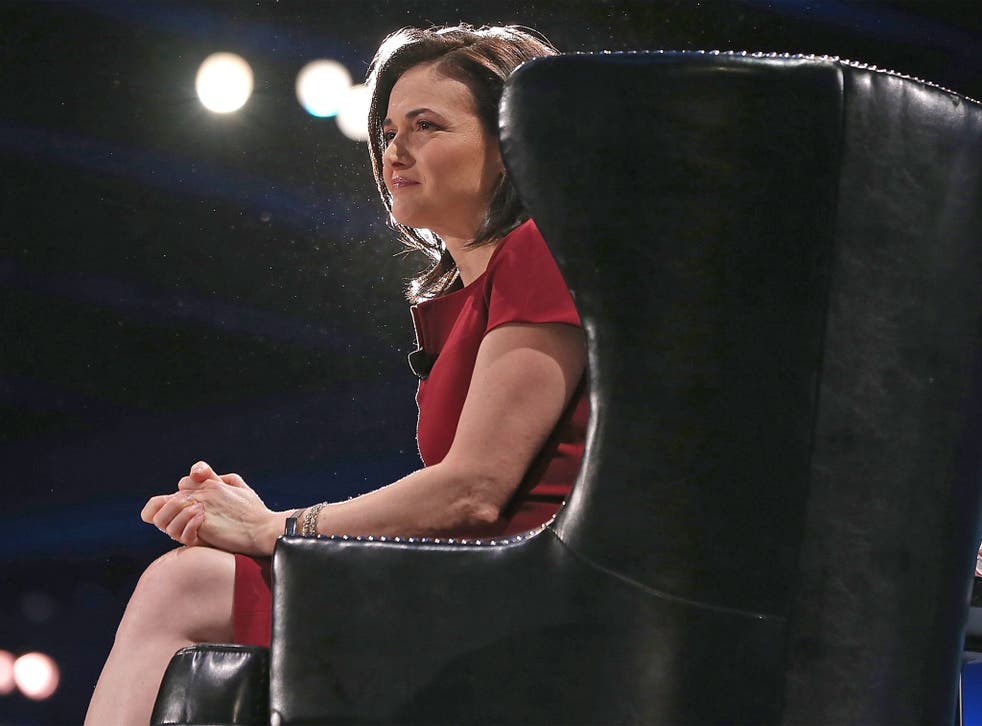 Sheryl Sandberg, Facebook's chief operating officer, could well be finding herself with a few more friend requests after she became a billionaire this week.
After the world's most popular social network's stock closed at a record high on Tuesday, Sandberg, who owns about 12.3 million shares of the company, found her stake to be valued at $750m (£452m). Along with the $300m (£190m) she has made selling shares since the company's May 2012 initial public offering, the 44-year-old now finds herself one of the youngest female billionaires in the world. It would seem that the woman who was brought in to make Facebook money has made a tidy sum for herself, too.
She joins an elite-but-growing club. Last year, there were 138 women with a 10-figure fortune. That's quite a jump from 104 in 2012, but women still account for fewer than 10 per cent of the world's richest (according to Forbes, there are 1,426 billionaires globally).
So who else is a member – and how did they get there? Most of the world's very wealthiest women inherited their money. The richest, L'Oréal heir Liliane Bettencourt, is worth $30bn (£18b). At 90-years old, Bettencourt suffers from dementia and Alzheimer's, and her fortune has been put under the guardianship of several members of her family. Naturally, it was quite the bun fight.
Two members of the Walmart dynasty, Christy and Alice Walton, make up the top three with $28.5bn (£17.2b) and $26.3bn (£15.8) respectively, meaning neither is likely to have to shop at the discount store that bears their name.
But it's the self-made billionaires that are much more fascinating. And there are names both familiar and surprising on the list. The wealthiest self-made woman is a former-seamstress, Rosalia Mera, whose company Inditex is best known for owning Zara.
Other women who have made their billions through fashion include New Yorker Tory Burch (famed for her £200 ballet flats), and 42-year-old Sara Blakely, who in 2012 became the youngest self-made female billionaire thanks to Spanx, her bone-crushing underwear range.
Last October, Oprah was unseated as the richest black woman in the world by the Nigerian oil tycoon Folorunsho Alakija, who boasts a fortune of $7.3bn (£4.4bn) compared with Oprah's paltry $2.9bn (£1.7bn). The TV queen does, however, remain the sole African-American billionaire in the US, male or female.
It is in China where the most women make their fortune, though; more than half of the world's self-made women billionaires hail from there, which is interesting when considering the country's long history of gender discrimination. So, is global business's attitudes to women finally changing?
"I think that it's very encouraging to see the women entrepreneurs who are having success and indeed debuting in the ranks," Luisa Kroll, Forbes' global wealth editor, said.
"And every time one of those happens, it's really quite newsworthy. However, I don't think that we should get all too excited right now because female self-made billionaires make up fewer than 2 per cent of all billionaires.
"It's terrific news when women are able to have such success, and I certainly expect that to significantly increase over the years. But quite honestly, it's such a contrast between the male self-made billionaires that I fully believe there's only one way to go, which is up. We'll only see this continue to happen more and more. But it's a fairly glacial pace of progress."
It's great to hear of women's successful enterprises, but perhaps the most heart-warming tale is actually about a woman who was kicked out of the billionaires' club. In 2012, Forbes announced that J K Rowling was no longer eligible to be included on their list of billionaires; it seemed she had given away so much to charity that she no longer made the cut. Now there's a woman in a billion.
Join our new commenting forum
Join thought-provoking conversations, follow other Independent readers and see their replies