Sack Puerto Rico's teachers? A new low for hedge funds
As the Caribbean island struggles to service a debt mountain, its creditors are demanding drastic measures that would impoverish it even more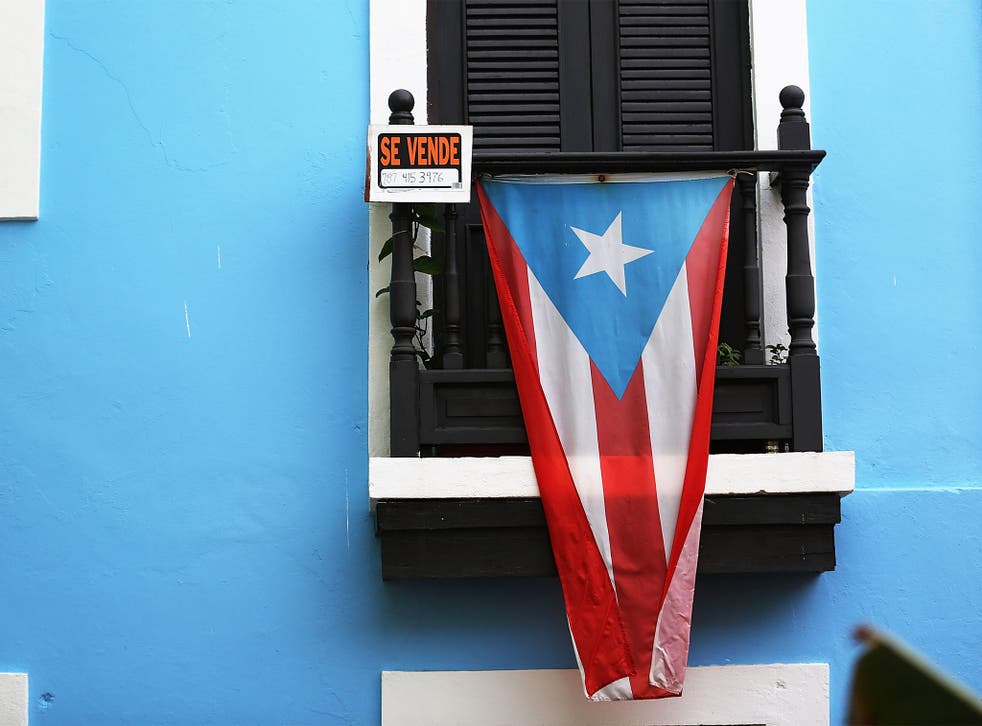 They have fought long-running legal battles with Argentina, Peru and Zambia, and now want Puerto Rico to sack teachers and close down schools to pay back debt. It's fair to say that vulture funds are the scourge of impoverished countries, seemingly hell-bent on exploiting economic weakness across the globe.
The ruthless investment vehicles can trace their roots back to the 1990s, when the US hedge fund pioneer Paul Singer began buying up the debt of crippled countries and companies for small sums, before taking them to court to demand 100 per cent repayment of the debt, on top of interest and court costs.
Having incurred the wrath of politicians and debt-forgiveness NGOs since then, the aptly named vulture funds are at it once again, calling for Puerto Rico to take dramatic action to help them recover some of the $72bn (£46.4bn) in debt the country owes.
The latest battle has pitted the small Caribbean nation against a group of 38 distressed-debt specialists which include the New York-based Fir Tree Partners, Davidson Kempner Capital Management and Aurelius Capital, collectively known as the Ad Hoc Group of Puerto Rico and holding an estimated $5.2bn worth of the country's bonds. This group has hired three former International Monetary Fund economists – Jose Fajgenbaum, Jorge Guzman and Claudio Loser – to write a report released this week entitled "For Puerto Rico, there is a better way". In this, the economists claim the country should raise taxes, cut health benefits and sack teachers to shrink the size of the state, rather than default and leave bondholders (that is, the Ad Hoc Group) out of pocket.
Hedge funds and other distressed-debt buyers now hold almost a third of the island's securities, according to Barclays Capital, with Puerto Rico having courted investors with tax breaks.
So what next for the US territory, discovered by Christopher Columbus in 1493 and which counts the singer Ricky Martin and actor Benicio del Toro among its own?
Dubbed the "Singapore of the Caribbean" last year by the billionaire hedge-fund manager John Paulson, the country has been ravaged by an eight-year recession that has left it on the verge of a defaulting on a $58m payment to its bondholders on 1 August.
Earlier this week, a Puerto Rican government official raised the spectre of the country failing to meet this repayment. Victor Suarez, the chief of staff for Puerto Rican Governor Alejandro Garcia Padilla, said: "The simple fact remains that extreme austerity [alone] is not a viable solution for an economy already on its knees."
According to reports, Puerto Rico's current education spending works out at $8,400 per student, below the US national average of $10,667. Mr Padilla said in June that Puerto Rico was unable to pay its debts and that creditors must be willing to negotiate to avoid "shooting themselves in the foot".
The current situation has Washington worried, with the US Treasury Secretary, Jack Lew, called for Congress to amend its bankruptcy laws to help Puerto Rico restructure its debts. Puerto Rico cannot legally declare itself bankrupt because it is a US commonwealth territory.
"The continued deterioration of Puerto Rico's economic and financial conditions has the potential to further harm retiree investment portfolios across the country," Mr Lew wrote this week to Senator Orrin Hatch, who chairs the powerful Senate Finance Committee. "A significant portion of Puerto Rico's debt is still held directly by individual retail investors or indirectly through the municipal bond funds they own."
The country's economic plight has sparked demonstrations in cities across the US, including New York where an estimated one million Puerto Ricans live.
"It is very disheartening that the US government is turning a blind eye toward the grave situation in Puerto Rico," City Council Speaker Melissa Mark-Viverito, who was born and raised in San Juan told Bloomberg. Hedge funds, she said, "are vultures, are feeding off the misery of the island and the people, and it's really dire".
New York Mayor Bill de Blasio has even called for the federal government to allow Puerto Rican agencies to file for bankruptcy protection. He said the government should also help companies and individuals to invest in the island of 3.5 million people.
Ahead of this weekend's repayment deadline, it remains to be seen whether Puerto Rico will be set on the road to recovery or whether it will remain hostage to some of the most brutal investors the world has ever seen.
Hard-headed: The vulture funds
Aurelius Capital Founded by the billionaire hedge fund manager Mark Brodsky. It was involved in the legal spat with the Argentinian government which tipped it back into default last year, as well as Co-op Bank's debt restructuring.
Fir Tree Partners Jeffrey Tannenbaum's firm was involved in a spat with the car hire firm Hertz last year in which it claimed the company's boss Mark Frissora had "completely lost credibility". Mr Frissora stood down a month later.
Davidson Kempner Capital Has about $25.4bn under management and has boosted its fortunes by investing in the distressed debt of Lehman Brothers as well as Greek bonds as well as US and European mortgage-backed securities.
Join our new commenting forum
Join thought-provoking conversations, follow other Independent readers and see their replies