This is what the City and Wall Street are saying about Brexit
'Market reaction was insane, with assets across the board getting crushed'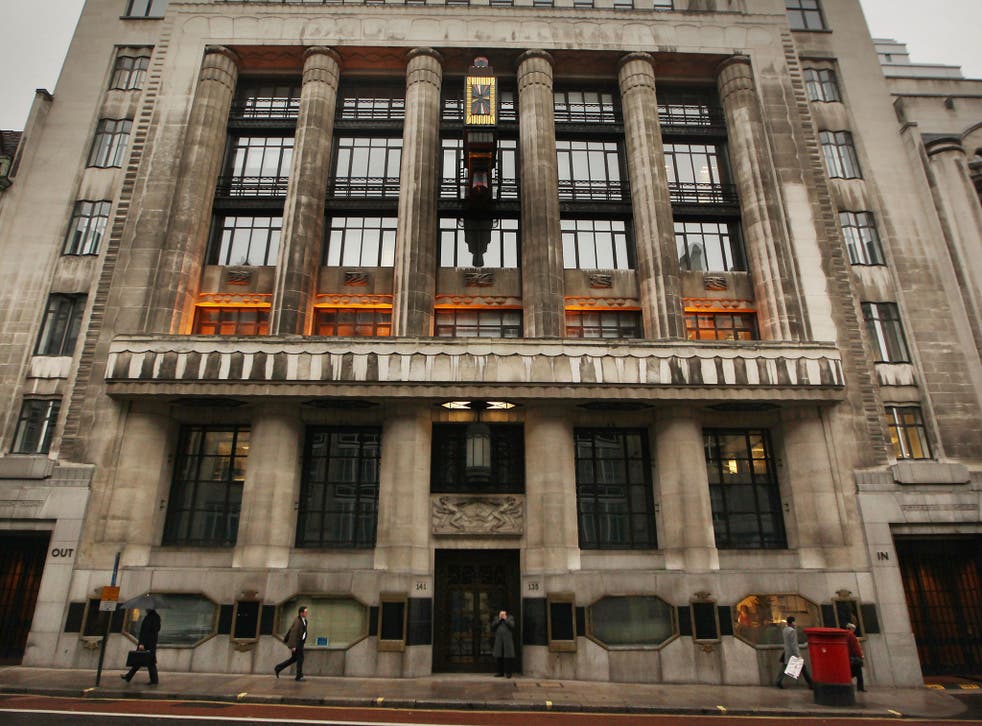 Britain created history on Thursday night, voting to become the first country to leave the European Union, with a 52% to 48% split in votes to get out of the EU.
Market reaction was insane, with assets across the board getting crushed. The pound saw its biggest single-day drop in history, European and US banking stocks crashed lower, and safe haven assets like gold took off upwards.
Soon after the vote was confirmed, the Bank of England announced that it is "ready to provide more than £250bn of additional funds" to the UK's financial system. Simply put, Brexit totally freaked participants in the global financial system out.
As with all major economic events, analysts from research firms, hedge funds, and banks all weighed in with their opinions on what Brexit means for the markets and for the global economy. Business Insider decided to take a look at some of the most interesting and insightful analysis provided since the result became clear early this morning.
Take a look below.
Morgan Stanley
What they're saying: Morgan Stanley focuses on the potential for the introduction of helicopter money in the UK, as the Bank of England potentially looks for a new way to stimulate growth.
"We see a possibility of a more radical fiscal and monetary policy option to help a UK economy suffering from a referendum recession. The objective would be to provide policy support through a targeted intervention with a high multiplier - use-it-or-lose-it consumption vouchers for the liquidity-constrained. We see this as a form of government money, which would ultimately be backed by long-term government debt held by the central bank."
Nomura
What they're saying: Understandably, Japanese bank Nomura focuses on the potential impacts of Brexit on Asia. Nomura sees Asian growth stalling and major central bank stimulus as a result.
"To assess the global impact of this surprise result, it is important to look beyond the trade channel. Once the financial, confidence and psychology channels are taken into account our warning is to not underestimate the depth and reach of financial market contagion to Asia."
Goldman Sachs
What they're saying: Goldman's focus is on what will happen to the government debt markets. This is what analysts led by Peter Oppenheimer had to say:
"Markets' increased conviction that the UK would vote to Remain in the EU, particularly in the last 48 hours, is likely to raise the immediate flight to safety. On past form, the implied scale of an uncertainty shock could lower 10-year Gilt yields to below 1%, in short order. German Bund yields could be depressed further, to -10/15bp, while US Treasury yields could rally to around 1.35%."
Macquarie
What they're saying: Macquarie analysts Viktor Shvets and Chetan Seth argue that central banks are going to have to get more aggressive in their interventions in the markets.
"We believe that central bank's have no choice but to embark on a more aggressive stance. This particularly applies to the BoJ, BoE and ECB whilst the Fed is likely to work hard to reduce the degree of monetary policy divergence. The objective would be to reduce volatility, inject liquidity, depreciate ¥ and avoid excessive US$ appreciation. A difficult task but possibly doable in short-term."
HSBC
What they're saying: HSBC focuses its attention on the positive effects for the price of bonds in the next few weeks.
"Given the short-term political and economic ramifications, a leave vote is unquestionably a positive outcome for high-quality liquid assets into which one should expect flow on the grounds of capital preservation. Clearly this applies to Bunds, Treasuries and to all gilts which would benefit from counter-cyclical and safe haven attributes as we have argued in the past.
We expect 10-year gilt yields will move below 1%, which has been our year-long target and should settle in the range of 85-105bp."
Deutsche Bank
What they're saying: Deutsche Bank provides a broad overview of its expectations, including slowing growth in the UK.
"We would expect 2017 UK GDP growth to be 0.9%, 1.2pp below the 'remain' scenario. The euro area will be negatively affected (-0.4pp at 1.1% in 2017E). Central banks will likely act to dampen tighter financial conditions. FX liquidity swap lines are in place. At the very least, expect the Bank of England to cut interest rates. The ECB will communicate its readiness to act, but the most effective policies are likely to face political constraints. We rank the ECB policy options in terms of likelihood."
Societe Generale
What they're saying: Soc Gen is notoriously bearish, and its prediction for sterling to fall as far as $1.20 against the dollar is certainly that. $1.20 sterling would be a 20% fall from Thursday's close.
"A protracted period of negotiations to disentangle the UK from the EU, alongside attempts at putting together a new set of trade agreements, will come against a backdrop of domestic political uncertainty as the Conservative Party reacts to the result. There will be pressure on the United Kingdom as Scotland reacts. Initially the Bank of England will focus on liquidity and the stability of the financial system but in due course, monetary policy is likely to be eased too. We continue to look for GBP/USD to trade in a 1.30-1.35 range for now (i.e. a little lower than here) and eventually, towards 1.20-1.25."
Citi​
What they're saying: Citi leads on the "lasting uncertainty" that will follow today's result, which will cause big issues for the Bank of England.
"The Brexit vote creates: i) lasting uncertainty about the future relationship of the UK with the EU, ii) a trade-off for the BoE between stabilising growth and dealing with the probable surge in inflation, and iii) a trade-off for the UK Treasury between stabilising growth and the protection of its sovereign credit rating at a time of large current account and fiscal deficits. At the EU level, it will likely freeze EU integration and increase the risk of copycat referendums, among other political risks."
Read more:
• Analysts question the way Apple describes its data
• Mike Ashley has a plan to save BHS with no job losses
• Investors think central banks have lost their power
Read the original article on Business Insider UK. © 2016. Follow Business Insider UK on Twitter.
Join our new commenting forum
Join thought-provoking conversations, follow other Independent readers and see their replies