Why is Britain losing tourist money to its European rivals?
A strong pound, tight visa restrictions and poor accessibility are causing money-spending tourists to skip the UK, writes Joanna Bourke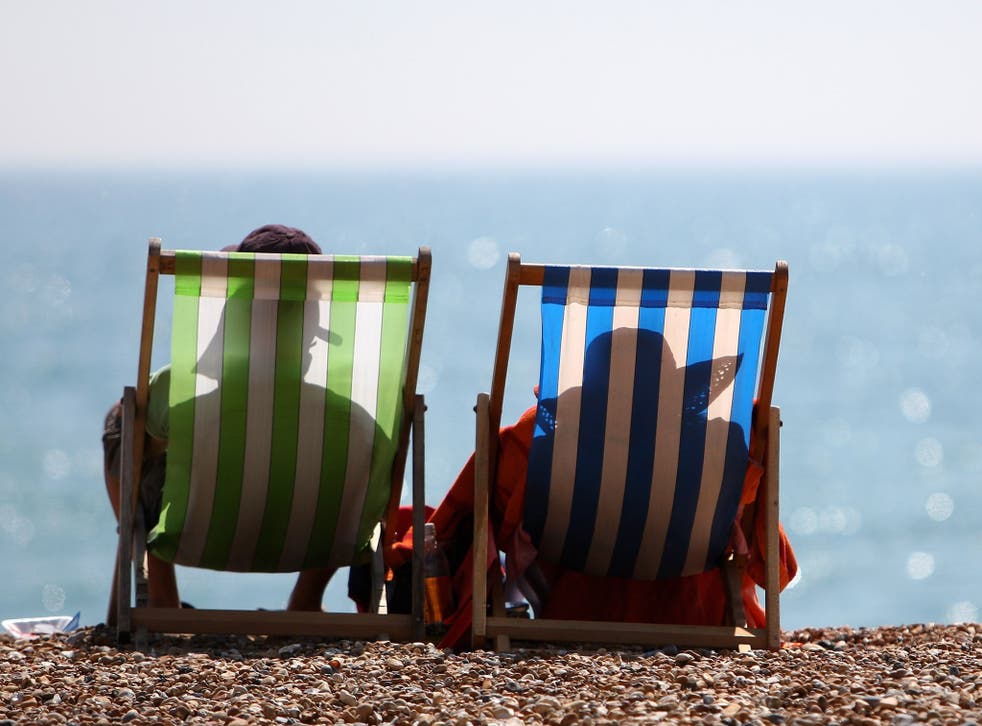 Wealthy international shoppers have long flown miles to the UK armed with credit cards and suitcases to stock up on tax-free goods. But Britain is increasingly losing out to other European countries as a shopping stop.
New research, published today by tax-free expert Global Blue, shows that while France saw spending by international visitors climb 8 per cent last year, the UK's fell for the first time on record, by 3 per cent.
And in the first six months of this year, Global Blue adds, shoppers from Nigeria, Russia and Singapore have slashed the amount they spent in Britain's shops by 13 per cent, 44 per cent and 6 per cent respectively, compared with the same period last year.
Visitors from countries outside the European Union have traditionally been tempted to the UK by the offer of shopping tax free as long as they return home again within three months.
Shopping havens such as Bicester Village in Oxfordshire have long targeted high-spending tourists, becoming a key destination on many visiting tours.
Meanwhile, department stores in London's West End and major UK cities cater for overseas shoppers by making claiming back tax on purchases simple.
So just how is Britain, which boasts some of the world's most famous shopping streets, managing to lose out? And what, if anything, can businesses and the government do to prevent any more loss? While the sharp fall in Russian spending is doubtless linked to the sanctions connected to Ukraine and the dive in the rouble, the overall fall is making domestic retailers sound the alarm, with Global Blue flagging up that other EU members are increasing their market share by wooing overseas spenders.
British retailers also cannot help factors such as the strength of the pound – which has climbed by by 16 per cent against the euro since the start of 2014, but Kim Urbaniak, marketing manager at Blue Global, considers some other European countries are counteracting any losses by making themselves more open for foreign business.
Ms Urbaniak explains: "Some countries, such as France and Germany, are becoming more savvy at trying to target international buyers." In Paris, for instance, she says there are an increasing number of signs in Chinese at tourist sites.
Britain is also at a disadvantage over its accessibility. The lobby group Let Britain Fly points out that London has far fewer weekly flights than Paris, Frankfurt, Amsterdam, Munich and Madrid to half of the emerging market economies, and to seven of the eight growth economies as identified by the International Monetary Fund.
Gordon Clark, the head of commercial of UK and Ireland at Global Blue, says: "The decline in international spend in the UK in 2014 while France and Italy remained unaffected, should sound alarm bells, and with spend up just 4 per cent year on year to date for 2015, action must be taken to facilitate visitors' journeys and drive the economic potential they bring while here."
At Global Blue's annual forum, retail and lobby leaders were due to discuss recommendations the government could adopt "before the UK loses out further to European competitors", Mr Clark says.
Their recommendations include asking the government to agree to cut in tourism VAT from 20 per cent to 5 per cent for visitor accommodation and attractions, a move that the British Hospitality Association reckons could add £4.4bn to Treasury coffers within a decade.
There is also demand for facilitating more Chinese visa applications. The UK is believed to lose up to £1.2bn a year from Chinese tourists visiting our European neighbours, where visa restrictions are less arduous.
These changes could boost shopping figures, claims Helen Dickinson, director general of the British Retail Consortium. She says: "Retail and tourism are mutually supporting economies – the health of one has a real and direct impact on the other."
They are also calling on UK retailers to consider introducing multilingual store guides and more varied cultural training for staff.
For the foreseeable future at least, British retailers will continue to feel the brunt of political and economic woes from overseas affecting how full their tills are. As a result, most of them will be hoping that at least some new initiatives are adopted by the government to keep international money on side and in the shops' tills.
Buying up the West End: The brands take charge
There has been a surge in the number of retailers becoming landlords in London, as they seek to avoid rent hikes.
The trend will help businesses to keep costs down and potentially soften the blow from any fall in overseas spending.
According to the property agent Savills, the number of stores owned by retailers on Bond Street and Oxford Street in the West End has risen by 28 per cent and 7 per cent respectively over the past two years. Prada, Chanel, Louis Vuitton and Longchamp are among the owner-occupiers.
The property arm of the Spanish fashion billionaire Amancio Ortega has also been buying up chunks of West End property to house his brands now or in the future.
Anthony Selwyn, head of central London retail at Savills, said: "On Bond Street the increase in retailer ownership is in partly about protectionism and being able to have some control over occupation. Oxford Street provides a different platform for investment for retailers in part due to its size, which allows more opportunities [for growth]."
The agent has forecast that more retailers will look to Mayfair to buy property.
Join our new commenting forum
Join thought-provoking conversations, follow other Independent readers and see their replies