Why Britain's parcel couriers are still struggling to deliver
The rise and rise of online shopping should be a bonanza for Britain's package delivery firms. Yet one of them has gone bust and others are losing money. What's going wrong? And is consolidation the answer?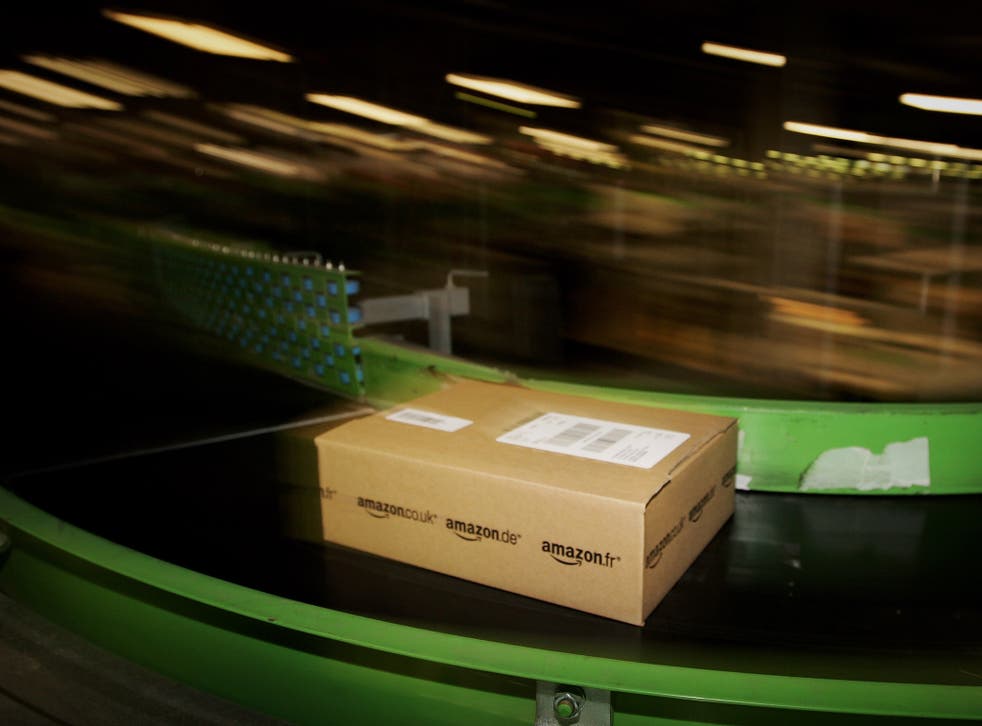 Just over three months have passed since a delivery company famed for its green and yellow vans collapsed into administration.
City Link failed after suffering substantial losses over several years. It struggled to slash its cost base and was also unable to cope with changing patterns of customer demand and increased competition.
Since then, more than 2,500 staff have been made redundant and the company's owner, Better Capital, has been lambasted by a Parliamentary committee for leaving staff high and dry over Christmas.
The company was unable to bounce back from a failed turnaround, but it is far from the only firm that has endured struggles in the fast-paced UK delivery market.
The rise of online retail should, in theory, be a massive boost for British parcel delivery firms. Yet many have struggled to adapt to the surge in volumes and the increasingly specific demands of customers, including requirements to hit 30-minute slot windows.
One company that, like City Link, has suffered years of losses is Yodel. It has been a problematic investment for the billionaire Barclay brothers.
The firm, which delivers 155 million parcels a year, has been criticised in the past for failing to deliver on time and breaking goods. Last December, it had to stop collecting parcels from retailers at one stage as it struggled to deliver the surge in online orders following Black Friday sales.
The company has also faced intense competition as rivals slash prices to win contracts.
"The UK parcel market remains a highly competitive place" said Yodel's executive chairman, Dick Stead.
Yodel was launched in 2010 following the merger of Home Delivery Network and the domestic business-to-business and business-to-consumer businesses of DHL UK. Its most recent financial results were published at Companies House just over a week ago and reveal another loss-making year in the 12 months to 30 June. The group made its fifth loss in a row, recording a shortfall after tax of £73.6m (although an improvement on the £98.4m loss the previous year).
Some of the bigger players in the delivery market are looking to become more dominant through mergers and acquisitions, with US giant FedEx announcing this week it is to buy TNT Express for €4.4bn (£3.2bn).
Could buying up the competition help Yodel to keep up with its big order books and contracts? Mr Stead says acquisitions are not part of its plans. Instead, Yodel has made a number of investments in the business to keep it at the top of its game, such as opening two new service centres in Selby and Northamptonshire.
Another rival that has struggled with a sudden flurry of higher volumes is UK Mail Group, which has swallowed up some of City Link's work after it went bust. The company said this lay behind its higher costs in the final quarter of its financial year to 31 March. "We incurred costs from spot hire trucks and agency staff to cope with the increased volume" chief executive, Guy Buswell, told The Independent.
"This will be eased out as we move to more long-term fixed cheaper resources. Also our new hub near Coventry, which is online fully from October, will return us to normal operating levels."
But the group welcomed the FedEx planned merger with TNT. Mr Buswell said: "The loss of the TNT brand is good for UK Mail because we compete with them in our specialist divisions which FedEx are not known for. It also confirms that TNT will not likely enter the B2C market because FedEx do not operate in this market."
The market was sceptical, sending UK Mail's shares down almost 4 per cent.
The FedEx-TNT merger was also brushed off as largely unthreatening by parcel carrier DPD, whose director of marketing, Tim Jones, said: "While the TNT and FedEx combination will shake up the wider delivery market and pose a potential threat, we do not see it having a significant impact on our core business."
That is not to say it should be taken likely, according to Alastair McCaig, market analyst at IG. He concurred that the takeover was not an immediate threat to the UK's well-known parcel carriers.
But he did warn: "The TNT and FedEx tie-up will undoubtedly sharpen up their end product. While there is no immediate threat to DPD, UK Mail and Yodel they really need to ensure they have a sustained service, because if they do not, the new merged business could see an opportunity to get a piece of the market while it is struggling."
Faced with that challenging outlook, Britain's delivery companies cannot afford to waste time. They need to concentrate on improving results because otherwise rivals will move and grab their chunk of the booming, but difficult, delivery market.
Boxed in? The delivery firms
Yodel
Launched in 2010 after merger of Home Delivery Network and DHL UK's domestic businesses.
UK Mail
Listed in 1993. Has a network of 3,500 vehicles.
Parcelforce
Part of Royal Mail – 54 depots.
DPD
Part of the GeoPost group owned by La Poste of France.
Hermes
Owned by Germany's Hermes Logistik Gruppe Deutschland.
Fedex
Started in the 1970s in the US. Now has 1,900 office locations across the globe.
TNT
Netherlands-based with origins dating to 1940s.
Join our new commenting forum
Join thought-provoking conversations, follow other Independent readers and see their replies