Black Friday UK: The shops hit by chaos and violence as shopping frenzy sweeps country
Shops across England, Scotland and Wales have been affected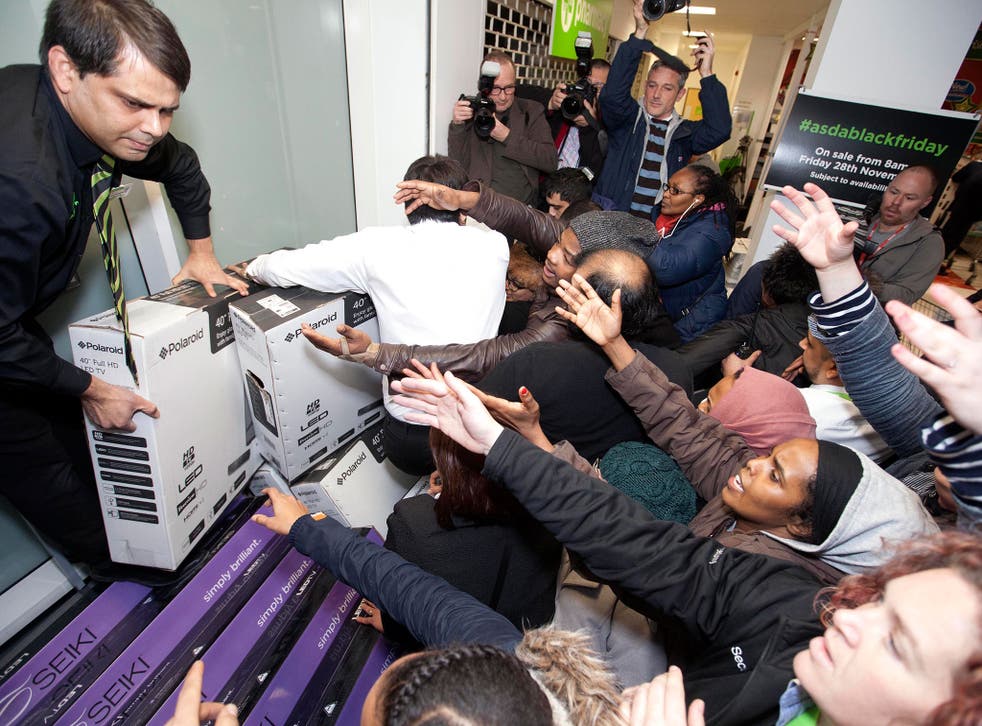 Black Friday has caused chaos across the UK as desperate bargain hunters stormed supermarkets and started fights in the early hours of this morning.
At least three people were arrested in the mayhem and several people were injured, including one woman hit by a falling television.
In Cardiff, huge crowds turned up to a Tesco branch and police were called over "customer conduct".

Tesco stores at Silverburn in Glasgow and in Dundee were also temporarily closed to stop shoppers clashing over discounted goods.

 

Sir Peter Fahy, Chief Constable of Greater Manchester Police, criticised shops for failing to provide enough security, saying the mayhem should have been expected. "The events of last night were totally predictable and I am disappointed that stores did not have sufficient security staff on duty," he added.

Following the chaos, a spokesperson for Tesco insisted they "work closely" with police and take guidance on security measures in stores, adding: "We will work with them following this event to make any improvements for next year."

The websites of several major retailers including Tesco Direct, Game and Topshop went down with the huge surge in demand. Argos was one of those limiting visitors, while Curry's had a queue of at least half an hour to get on its site.
British retailers are increasingly capitalising on the American tradition of Black Friday, which is historically the big sales day that follows the Thanksgiving holiday.
It was imported over by Amazon four years ago after internet shoppers complained that US customers got better deals.
Join our new commenting forum
Join thought-provoking conversations, follow other Independent readers and see their replies