Brexit: No deal for UK car industry puts hundreds of thousands of jobs at risk, MPs warn
'Negotiations an exercise in damage limitation,' and there are no benefits to Britain from ditching EU laws after departure, says Business Committee;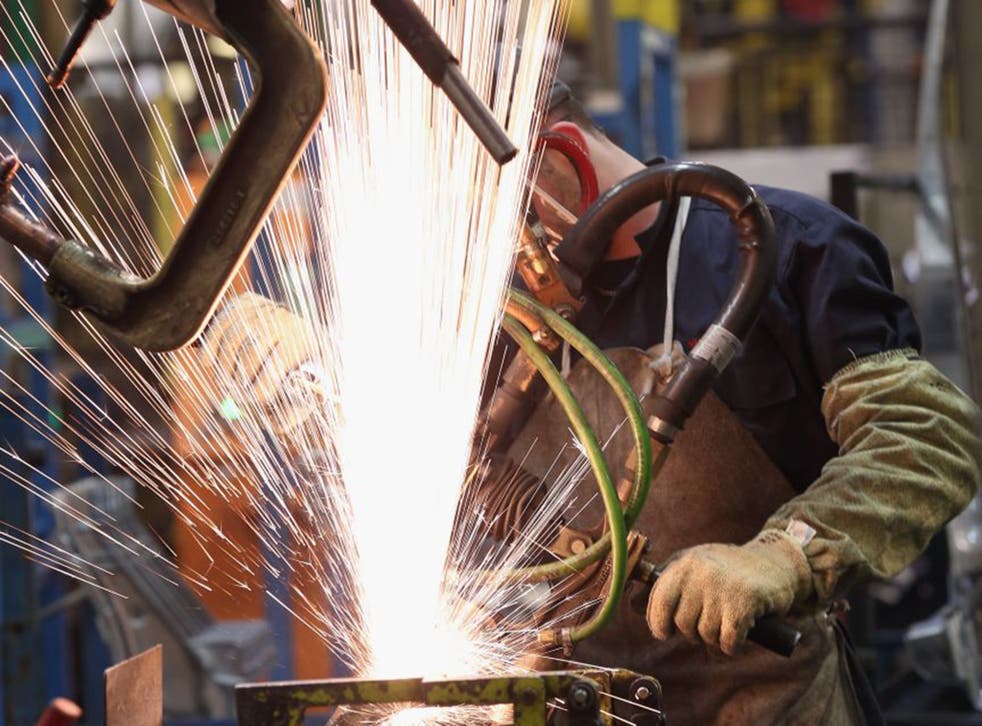 Hundreds of thousands of British car industry jobs could be put at risk after Brexit unless the UK reaches a deal with the EU on the sector, MPs have warned.
Britain should continue to follow EU car industry rules after leaving the bloc, the Business Select Committee said.
It said it could find no benefit to the country's automotive sector from regulatory divergence from the EU, only costs.
The verdict will come as more bad news for Theresa May whose latest approach to Brexit - "ambitious managed divergence" - was mocked by Jeremy Corbyn during Prime Minister's Questions on Wednesday.
"There are no advantages to be gained from Brexit for the automotive industry for the foreseeable future," the Business committee wrote, in its report published on Thursday
"The negotiations are an exercise in damage limitation."
The report said a no-deal Brexit would "undoubtedly be hugely damaging" for the UK car industry, which directly or indirectly employs 900,000 people.
If the UK does not secure a deal, cars imported into the EU would be subject to a 10 per cent tariff which could make the mass production of cars in this country unviable. Production would be forced to move to within the EU because the sector is highly competitive with low profit margins, the report said.
It continued: "The Government should acknowledge this and be pragmatic in seeking for the sector as close as possible a relationship with the existing EU regulatory and trading framework to provide volume car making - one of our great manufacturing success stories - a hopeful future."
The committee said it had heard no evidence during its consultation on the UK car industry that Brexit could provide any advantages for the sector.
"Regulatory consistency and friction-free trade benefits car companies, consumers and car-workers," said committee chair Rachel Reeves.
"The Prime Minister now needs to ensure common-sense pragmatism prevails and spell out the Government's intention to seek continued regulatory and trading alignment with the EU in the automotive sector."
Mass-produced cars in the UK are less than a quarter "British" for trade deal purposes, MPs said. This presents barriers to the UK attempting to roll over existing EU trade deals with other nations when the country leaves the bloc.
Typically, an EU free-trade agreement (FTA) requires 60 per cent of the content of a product to be locally sourced to be included under the deal's terms.
For this reason, the committee recommended that the Government should prioritise securing the roll-over of existing EU FTAs with the necessary amendments to allow UK content to count as EU for rules of origin purposes.
Unite assistant general secretary Tony Burke said: "The car industry would be hugely affected by a hard Brexit, but there should not be a specific deal just for this sector. It is essential that all the UK's manufacturing base is protected by future barrier-free access.
"The Government must act on this report's findings, rather than trying to ignore reality. If it cannot negotiate a deal which defends hundreds of thousands of highly skilled manufacturing jobs, then it must step aside for a Labour government which will."
Join our new commenting forum
Join thought-provoking conversations, follow other Independent readers and see their replies