Amazon has just spoiled the weekend for the world's grocers with its Wholefoods deal
The conglomerate now has a substantial bricks and mortar retail business to use as a test bed for ideas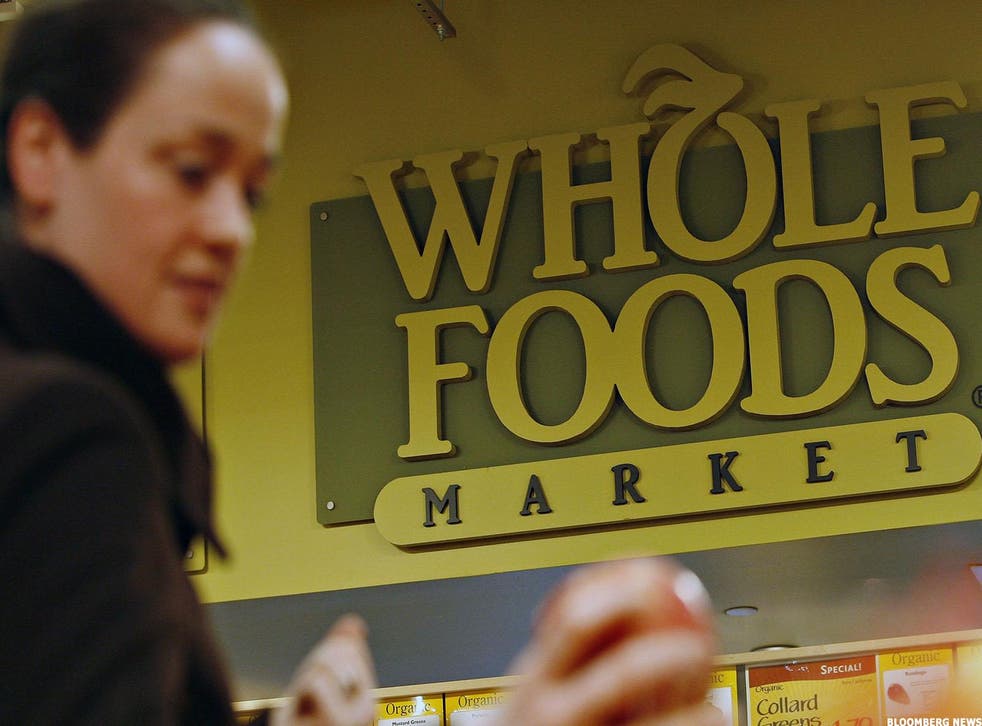 Amazon has handed just about every supermarket group in the world a horrible end to the week.
Out of the blue, the conglomerate has announced the takeover Whole Foods, the posh food shop (think organics and healthy stuff) that has lately fallen on hard(ish) times.
Amazon has been experimenting with grocery deliveries for a while now through Amazon Fresh, and with bricks mortar retail through bookshops (to decidedly mixed reviews) along with a small experimental cashier free market.
This marks a step change to its operations on both fronts. At $13.7bn (£10.7bn), it is also the biggest deal the company has done to date.
We are told that the stores will continue to operate under the Whole Foods brand once the deal is complete, and that the chain will retain its Texas hq (for now) and management (ditto).
"Millions of people love Whole Foods Market because they offer the best natural and organic foods, and they make it fun to eat healthy," Amazon's Jeff Bezos, gushed in a statement.
"Whole Foods Market has been satisfying, delighting and nourishing customers for nearly four decades — they're doing an amazing job and we want that to continue."
Wonderful! The world is just full of fairytales and sunshine.
Unless you're a acolyte at the Church of Bezos and therefore believe everything that the company's founder, CEO, and generalissimo says, you'll likely ignore that and ask what this is really all about.
Whole Foods comes relatively cheap to Amazon at $42 a share. It's a nice premium over where they closed before its interest was known. However, Whole Foods stock was trading at close to $57 at the beginning of 2015, having topped $65 a couple of years before that.
Its shareholders have been pressing for it to sell more product, and to make more money, things that its bosses have struggled with (and there were changes as a result).
Amazon, however, doesn't need to make any money, unless and until Mr Bezos says it does. All Amazon is worried about is growth and there's not really anyone on Wall Street that is going to question Mr Bezos' strategy for getting that. Not any more.
Business news: In pictures

Show all 13
This deal is part of that strategy. It presents Mr Bezos with a relatively cheap way to ramp up his efforts to shake up the grocery market in the US, and beyond. Whole Foods offers him a decent sized bricks and mortar estate to experiment and play with. To find out what works and what doesn't, before he brings out his trebuchet and starts lobbing great big rocks at other grocery chains.
Their share prices tanked in response to the deal, and that tells you all you need to know. The monster under the bed is about to show its face, and it isn't pretty.
Oh, and you Brits? Did you think you had it tough when the German discounters got going? Tesco had good reason to smile as it announced its sixth consecutive quarter of growth this morning. Bet it's bosses aren't smiling any longer.
Those that think they don't need to worry too much about what's coming might care to look at what's happened to the other markets Amazon has made a serious push into.

Join our new commenting forum
Join thought-provoking conversations, follow other Independent readers and see their replies