Barclays chairman John 'Mack the Knife' McFarlane steps down with his blade blunted
McFarlane ousted two FTSE 100 CEOs, first as chairman of Aviva, then at Barclays, but has since stuck by his man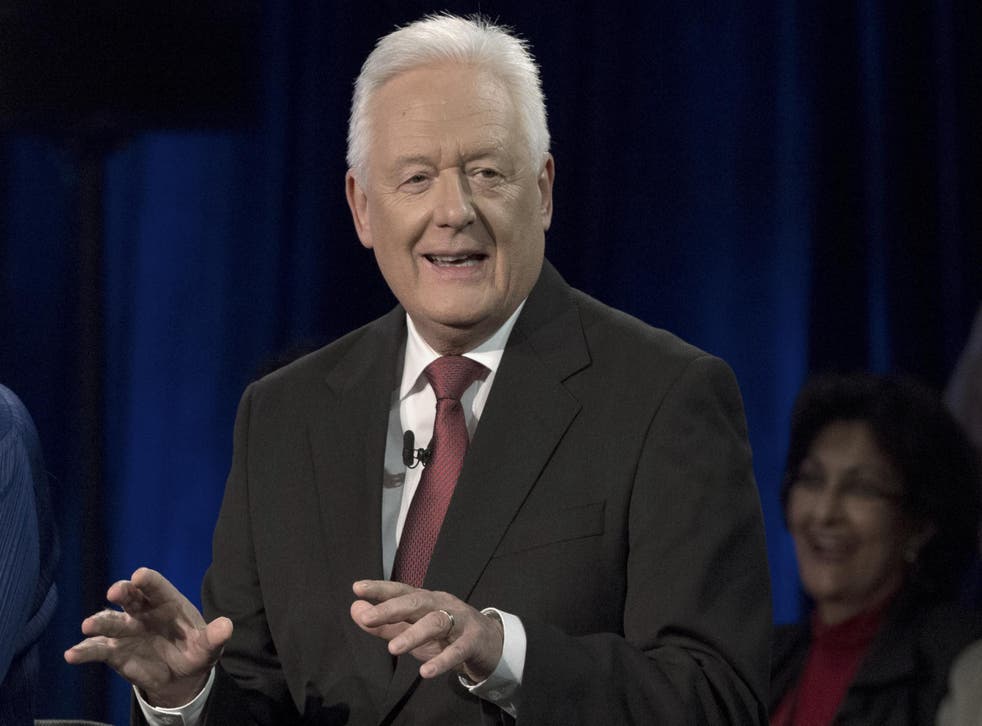 Cheerio then John 'Mack the Knife' McFarlane, who has announced his decision to step down as chairman of Barclays, one of the tougher roles in world banking.
The 67-year-old Scot will be replaced by City veteran Nigel Higgins, a 36-year veteran of Rothschild, next year.
This is the way they like these things to be handled in the Square Mile; calmly, without fuss, and with all the ducks lined up in a row. The shares were little changed on the back of the announcement.
Up until recently, it was anything but calm for the people who worked under Mack as CEO.
He moved upstairs into the boardroom having put together an impressive career as a banking executive, when he was proven right more often than not. He tripled the share price of the Australia & New Zealand Banking Group (ANZ) as CEO.
Arriving as chairman designate of insurer Aviva, he ousted underperforming CEO Andrew Moss after just five months in the wake of a pay revolt, briefly taking over the running of the business himself and cutting layers of management and non core businesses while doing so.
At Barclays he was even quicker with his blade. His CEO there, Antony Jenkins, was gone within two months. With a bold promise to double the share price, he ushered in the era of Jes Staley, an American alumnus of JP Morgan, and an investment banker by trade.
At the time it was a bold move. Barclays turned to Jenkins in the hope that he would be a safe pair of hands after parting company with another high profile American investment banker, Bob Diamond, in the wake of the furore created by the Libor interest rate rigging scandal.
Staley was a more congenial and less polarising figure, but the hire was still an interesting one: When he joined RBS, McFarlane had advocated killing the investment bank, only to be ignored. It took several years for RBS to realise he was right. He drove ANZ higher, in part, by ditching the investment bank and focussing on the retail bank.
However, at Barclays, he has stuck by his man, and supported the latter's determination to keep hold of Barclays Investment Bank in the face of criticism from activist investor Ed Bramson, who has become a significant shareholder in an attempt to force change.
It's true that Barclays is a different beast to either ANZ or RBS. It's a powerful player on Wall Street and in the City, with scale.
Mr Bramson has also yet to come up with a compelling alternative strategy to that of Mr Staley and hasn't (yet) found much support among his fellow shareholders.
But it's fair to reflect on the fact that had the shares doubled as Mr McFarlane once promised, Mr Bramson wouldn't be in there advocating for radical surgery as a means of getting them up.
Support free-thinking journalism and attend Independent events
The real knock on him, however, is his indulgence of the whistleblower scandal that engulfed Mr Staley. The CEO had used the bank's internal security team in an attempt to track down the authors of letters sent to the board that contained allegations about a long-term colleague he hired to the bank.
The affair led to a fine from the Financial Conduct Authority, and Mr Staley getting part of his bonus docked.
The problem with it was the message it sent out to other potential whistleblowers, perhaps with the knowledge of potentially more serious issues, at a time when they were supposed to be being encouraged.
Many critics wondered where Mr McFarlane's knife had gone, and not without justification.
Join our new commenting forum
Join thought-provoking conversations, follow other Independent readers and see their replies