Barclays Investment Bank is safe for now as it powers bank's latest results
Chief executive Jes Staley is on top of his critics, but his bankers need to behave themselves if he's to stay there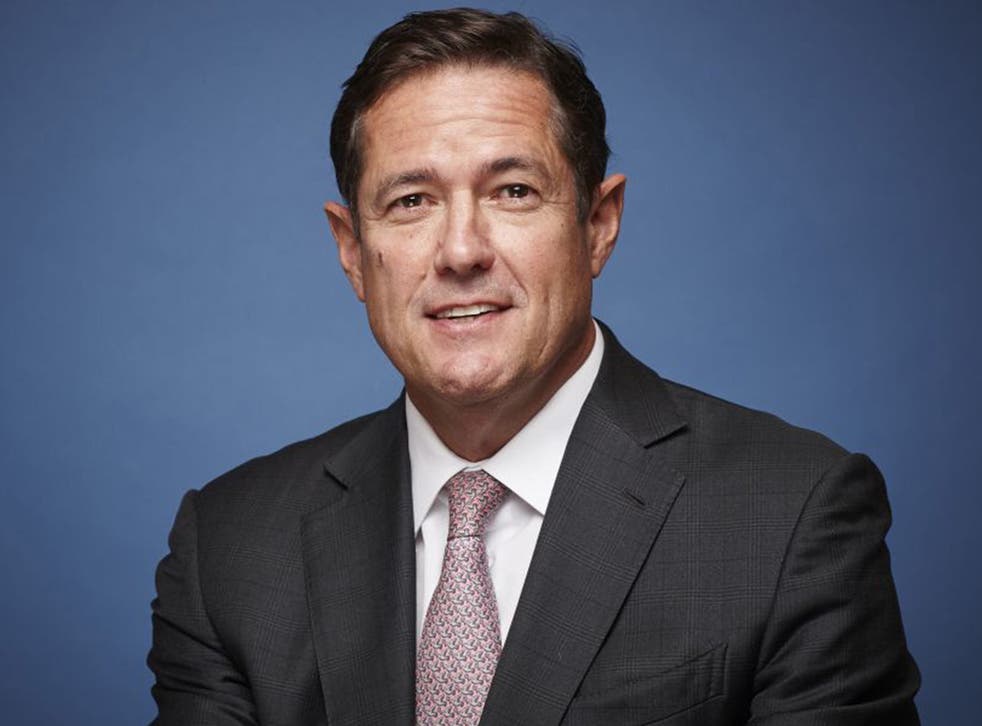 It looks like those calling for all of Britain's banks to go down the simple banking route are out of luck for now. Same for those who just think Barclays would do better by declawing the blue eagle and offloading its investment bank.
Without that investment bank the latest set of results unveiled by boss Jes Staley might have looked rather grim. Perhaps he could be forgiven for saying "yah boo sucks to you" to the doubters. Not that the urbane chief executive would ever stoop to such tactics. Although some bankers might.
The might at Barclays was in the investment bank, which pushed the group's underlying profits for the third quarter of the year way past the forecasts of most analysts to a balmy £1.7bn.
To put it in perspective, the company compiled "consensus" forecast had the bank making £1.3bn. Even the nasty of a £600m top up to the mountain of money the bank has set aside to cover PPI misselling (£100m worse than expected) didn't take all of the gloss off.
Certainly Mr Staley is looking glossy. He has always argued that Barclays Investment Bank should be retained by virtue of its potential to provide the group with a handy earnings cushion when things look sticky for other parts of the operation, such as the ring-fenced retail bank, which is bracing itself for a Brexit induced economic shock.
It was Brexit that the investment bank had, in part, to thank for its bravura performance. It, and uncertainty about what central banks around the world will do in response to rumblings of discontent from the global economy, have stimulated a bond-trading business that had been in virtual hibernation.
The money from that activity is primarily made in dollars and euros, so Barclays got a double Brexit boost; it reports in pounds and the weakness of the pound against those currencies make its earnings worth more.
That won't change Barclays' house view on the debacle, and nor should it. The bank is suffering from the uncertainty created by it, along with its peers. Not only will its retail bank take a hit from a downward trending UK economy, there is also the question of whether the investment bank will be able to sell its services around Europe from its London base or whether it will have to move at least some of its operations. The latter is a real danger, as the Government's Eurosceptic fundamentalists continue their lunatic drive for a hard Brexit.
Mr Staley can at least take comfort from the fact that the voices calling for a sell off of Barclays Investment Bank will be quieter, at least while it is helping to prop up earnings and fund dividend payments while all this is going on. This, as an instructive graph produced by Investec analyst Ian Gordon shows, is a bank that didn't generate any earnings at all from 2012-2015 so any contribution is welcome.
Barclays is by no means out of the woods. When you take "one off" costs such as the PPI compensation off the underlying £1.7bn profit, and if you then look at the overall results for the first nine months of the year, things don't look so good. Profits were down by 10 per cent over the longer timescale.
Business news: In pictures

Show all 13
However, the biggest black mark against the bank (outside of things like PPI) hailed from its bad bank, sorry, its non-core division, which is full of businesses Mr Staley would like to get shot of.
With the City preferring to focus on what Barclays might look like in the future as opposed to its recent troubled past, these results have put Mr Staley's vision into the ascendant.
He'll just need a few more like them to put the bank's critics to bed. And his staff will need to behave themselves while he's at it. Those critics will be back with a vengeance if they don't.
Join our new commenting forum
Join thought-provoking conversations, follow other Independent readers and see their replies