The Big Four audit firms are still selling high priced snake oil as report reveals on in four audits below standard
There's been little improvement since last year. Worse still, Grant Thornton, one of the nearest competitors, is doing even worse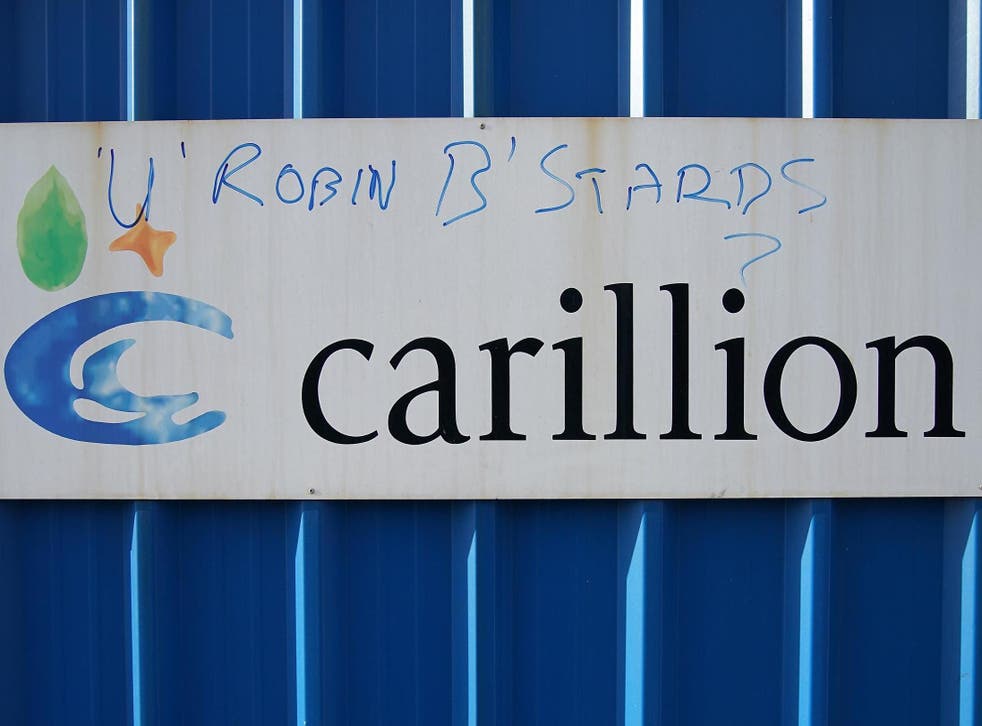 What is the point of an auditor?
I've been asking this question for years now and no one's come up with a very good answer.
Occasionally one of the big firms has felt sufficiently nettled to try to offer one up. The problem with their arguments is that they're contradicted by the sheer number of instances during which they've missed more red flags than you'd find flying at one of those Soviet era military parades.
You can start with outsourcer Carillion, where the problems were glaringly obvious months before the thing went up in flames, and move on from there.
Lately even the previously somnolent Financial Reporting Council (FRC), their watchdog, has woken up to the reality that there's something rotten in Denmark.
Its latest report into the state of the profession only serves to reinforce the impression that these firms are basically engaged in the sale of high priced snake oil. Except this time there's a twist. A sting in the tail that could torpedo at least one of the suggestions of well intentioned worthies for making things better.
But first the bare facts. They are what, by now, we've become pretty much accustomed to. One in four (25 per cent) of the audits of companies in the FTSE 350 index of Britian's biggest companies failed to cut the mustard.
That's should matter to all of us because these are the organisations on which our pensions and other savings depend.
Despite promises from the big four firms (KPMG, PWC, EY and Deloitte) to shape up, only minimal improvement was found over the previous year when the figure was 73 per cent.
No firm met the FRC target of having 90 per cent of their work classed as good or requiring only limited improvement, which, when you realise that equity partners with the big four firms can expect to make in excess of £600,000 a year, is a truly miserable performance.
You'll know the old saying about paying peanuts and getting monkeys. This is more a case of paying caviar and Dom Perignon and still getting… well you know.
It isn't hard to see why. With the big four operating as a cosy club, none of them has to try too hard. If they lose a big client there's always another one around the corner. The downside of compulsory auditor rotation, which it was hoped would drive improvement by preventing too comfortable a relationship between auditors and clients, is that it could service to reinforce the Buggins' turn next mentality among these firms.
By now, dear reader, you're probably going to ask when I'm going to get to that sting I mentioned. Here it is: the worst performer wasn't even among the big four. It was Grant Thornton, a second tier firm.
There's a theory that more competition would improve the quality of audits if only someone could be found to take the Big Four on. For that to work you really need the likes of Grant Thornton to step up to the plate. Trouble is, according to the FRC just half its audits pass muster.
Business news: In pictures

Show all 13
As a result, it's going to get "enhanced scrutiny". That's what Carillion's fromer auditor KPMG has been under. We're told its work has improved. But it's still under enhanced scrutiny. So clearly not by enough.
You do sometimes wonder whether they best way forward would be to simply tear the system up. Get rid of auditors entirely, tell corporate finance chiefs that a new regulator will be appointed to scrutinise their accounts and if they mess up they're for the high jump.
But there's one thing the Big Four are really good at: telling the world why any and all reforms that are proposed won't work/will be too expensive/will be counter productive. So instead we get a steady stream of reports like this from the FRC and nothing much changes.
Join our new commenting forum
Join thought-provoking conversations, follow other Independent readers and see their replies