Inside Business
Why retailers reacted with fury to Michael Gove's denial of no-deal food shortages
Government has stopped listening to the industry, and seems intent on playing a cynical blame game with its 'get ready' campaign, writes James Moore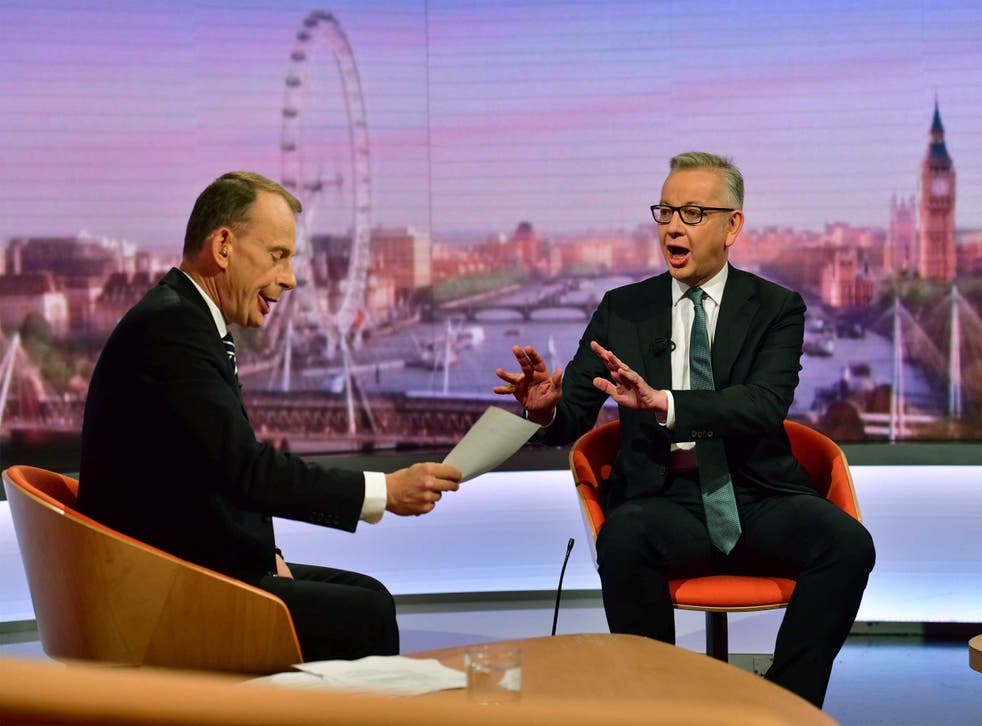 When Michael Gove dismissed talk of fresh food shortages in the event of a no-deal Brexit on The Andrew Marr Show, the level of anger he provoked from the British Retail Consortium was startling. The industry body described the claims by the chancellor of the Duchy of Lancaster, who is in charge of no-deal planning, as "categorically untrue".
It didn't use the L-word (liar) but the words it did use are about as close as you'll ever see one of these organisations getting to that stage. The statement effectively says: Mr Gove your pants are well and truly on fire. You might struggle to get replacements given the mess you and your colleagues propose to create at UK ports, too.
Now, trade bodies exist to lobby for their industries. Part of that involves them making noise, and providing cover for their members by saying things they are reluctant to say themselves. But their statements tend to be tempered by the fact that they also like to maintain good relationships with government for the purposes of doing the all-important behind-the-scenes business. What prompted the BRC to more or less abandon this and take the gloves off in such a fierce manner?
Join our new commenting forum
Join thought-provoking conversations, follow other Independent readers and see their replies