Brexit hands hospitality sector recruitment nightmare with staff shortage of 60,000 – but will Government listen?
Freedom of movement restrictions mean the UK's fourth-biggest industry faces a crisis, as plans to fill recruitment gap with British workers look set to fail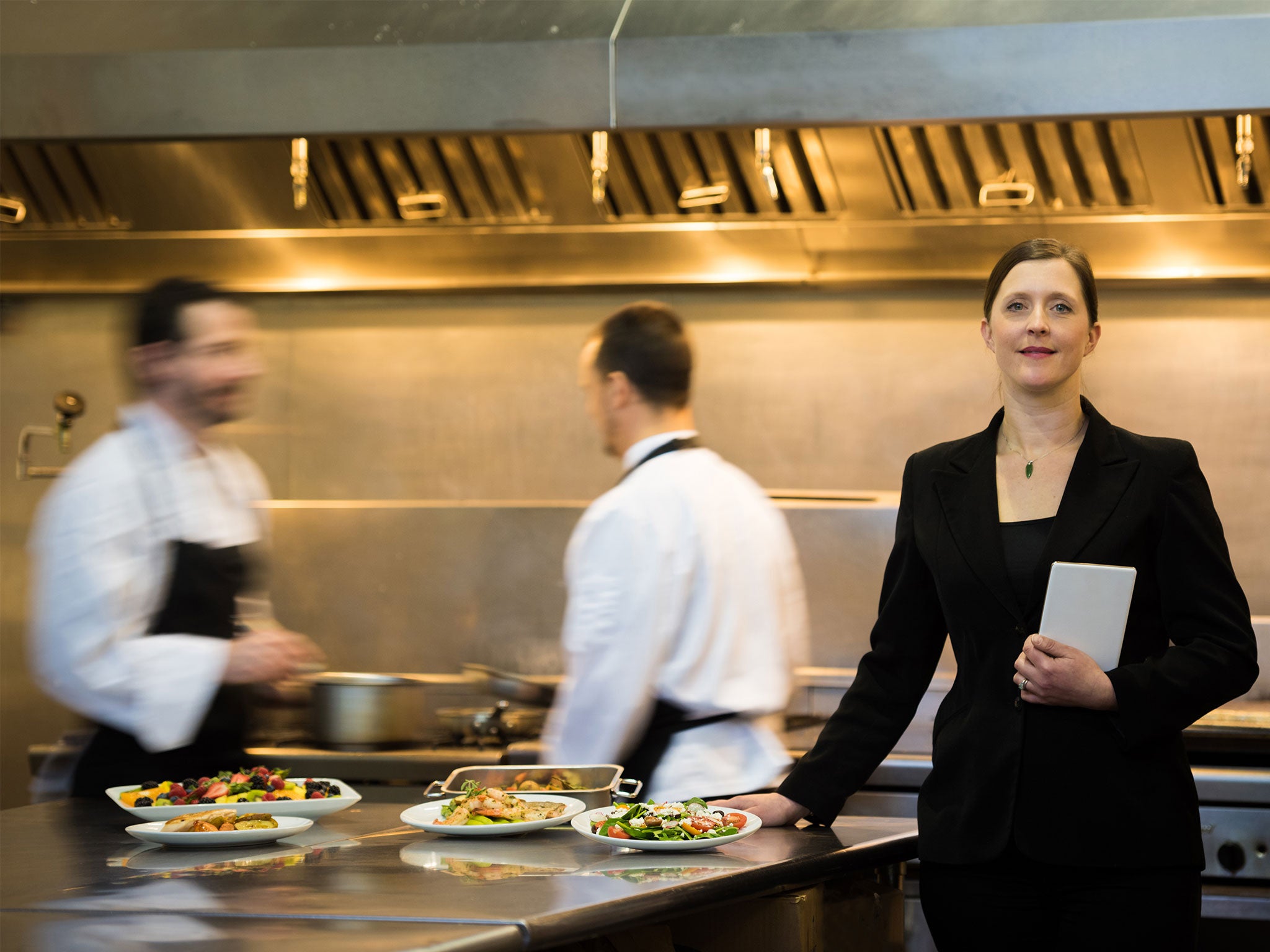 The problem with engaging with Brexiteers is their persistent refusal to engage with the reality of their choice.
Another dose of the latter has come courtesy of the British Hospitality Association (BHA) which is alarmed at the prospect of tough new immigration controls.
One of the arguments against the EU was that its attachment to the free movement of people was preventing Brits from getting jobs.
The BHA's analysis blows that one out of the water. It warns that if EU immigration is squeezed, hotels, bars and restaurants are going to face a huge problem getting the staff they need. A 60,000-heads-a-year-problem. Needless to say if Britain's fourth biggest industry has a problem, we all do.
That disturbing estimate of the industry's yearly recruitment black hole is contained in a report commissioned by the BHA from accountants KPMG. It suggests that the industry will experience a greater hit from restrictions on EU migration than will any other.
Assume an outbreak of civilisation in Britain (hard, I know, with the Government we have) such that the rights of EU nationals living here are protected and that they can stay. Assume also that the recruitment of workers from the UK and the rest of the world remains constant.
That is when you face the 60,000 worker shortfall. It would be bigger still if ministers decide to be really silly – and given the way they've been carrying on...
It equates to a million workers in total, over a quarter of the sector's total workforce, by 2029. No wonder the BHA is worried.
"Ah but," say the Brexiteers, "you should just recruit more Brits" – at least those Brits not drafted into the fields to pick fruit for Environment Secretary Angela Leadsom.
"Look, the figures from KPMG show London's businesses in the sector employ between 25.7 and 38 per cent of EU nationals. They make our point for us."
Erm, well, no. For a start, the sector isn't simply sitting back and moaning, or even remoaning, about its Brexit lot. It is working on plans to attract and train more UK workers.
There might be some scope, says the BHA, to draft in more, older, staff – with the pensionable age rising, people will need jobs.
There might also be scope to reduce labour force requirements through automation. This is one industry in which the arrival of the robots we are told will automate one in three jobs, or something like that, mightn't just be welcome but essential.
Then there is the possibility of mining training programmes, and apprenticeships, for more workers still.
Perhaps the sector might think about how it could hire more workers with disabilities – that's my idea and not one of KPMG's.
With the disability employment gap remaining persistently high, despite most disabled people wanting to work, there's a potentially rich vein of workers to be tapped there. And, funny thing, they tend to be more loyal to their employers than are able-bodied employees. If you find an employer willing to make an adjustment to take account of your condition, you tend to be reluctant to take the risk of moving.
However, the report argues that even with all that, there will still be a shortfall. Those measures will only help plug part of it and with the flow of EU nationals over here decreasing (which shouldn't surprise anyone given Brexiteer rhetoric) staff shortages are already starting to bite.
This is a stark reality that Brexiteer MPs who write to the BBC to complain about it not being positive enough would prefer to ignore; and why people like me find it so difficult to contemplate engaging with Brexit-backers.
Business news: In pictures
Show all 13
Ufi Ibrahim, the British Hospitality Association's chief executive, has submitted the report to Downing Street in an attempt to get ministers to wake from their complacent slumber, and set aside their fondness for fairy tales.
"We are aware of our responsibility to encourage more UK nationals to see the career opportunities available in hospitality and tourism," she says. But she adds that "we do need the Government to play their part too, by recognising our employment needs and recognising how important this industry, the fourth largest, is to the country".
Quite. I wish Ms Ibrahim the best of luck. I fear she is going to need it.
Join our commenting forum
Join thought-provoking conversations, follow other Independent readers and see their replies