BT boss's pay slashed by £4m, but the pay committee still doesn't get it
Given the problems that have emerged at the company, most people would consider Gavin Patterson lucky to still be in a job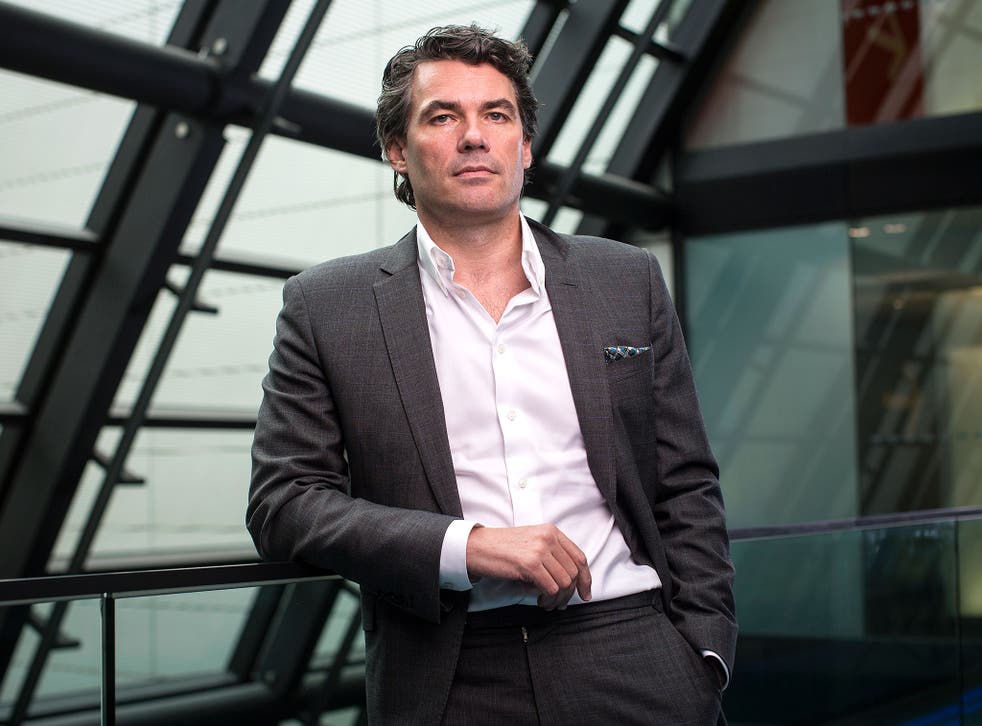 Poor Gavin Patterson! At this rate, the BT boss might just have to forego one or two of the treatments that keep his hair looking so fashionably tousled.
Alongside the release of the company's results, we have been told that his total pay for 2016-2017 is being cut by nearly £4m.
He and outgoing finance director Tony ​Chanmugan are losing their annual bonuses as a result of the accounting scandal at the group's Italian arm, together with various share-based payments.
Does that sound like a lot? It isn't when you consider the cost of the Italian scandal to shareholders – which, by the way, includes those of us who save through pensions or ISAs – was £530m.
And it didn't end there. On the day that figure was announced, there was a warning of a slowdown in other parts of the business.
Some £8bn was wiped from the value of BT as the shares recorded their biggest ever one-day fall. That's £8bn of our money.
The latest set of results? Still miserable. Fourth-quarter profits down 48 per cent, contributing to a 19 per cent fall in full year pre-tax profits.
Dividend growth will stall, and the company has unveiled plans to axe 4,000 jobs over the next two years as it seeks to cut costs.
Now, imagine for a moment, that you had been hired to run a small family firm. Imagine, too, that you had to report those sort of numbers, plus an accounting scandal, to the clan matriarch after a couple of years in the job. Do you think you'd even have a job, let alone a bonus, by the end of the meeting?
Mr Patterson is keeping his. He might have had his pay cut, but he will still earn £1.345m for the 2016-2017 financial year. So perhaps he won't have to cancel those treatments after all.
That, by the way, is many times what the average BT employee earns, assuming they manage to survive the forthcoming cull.
Now, consider what Tony Ball, the chairman of the remuneration committee, had to say on the subject of Mr Patterson's (entirely justified) pay cut.
He talked about "difficult decisions" his committee had to made on the subject. Sorry, but why? Why are were those decisions difficult in the light of BT's performance, not to mention that scandal?
Mr Ball went on to say that "Gavin Patterson and Tony Chanmugam understood the committee's decision not to award a bonus and had indicated they would not have accepted a bonus should one have been approved".
Again, why is that even relevant? Why does it need saying? For most people it would scarcely be worthy of comment. Things went wrong, of course there will be no bonus, I move on, try and fix them. Or I lose my job.
Of course, most people aren't FTSE chief executives. They seem to be held to a different standard. Despite one of the arguments for paying them so much being that the buck is supposed stop with them, it appears to be a rather lower one. As Mr Ball's comments demonstrate.
And these people wonder ordinary people get so cross about the behaviour and pay of FTSE executives and directors.
Business news: In pictures

Show all 13
Mr Ball's comments are tone deaf. What he should have said is this: "Recognising that the business is going through a difficult phase, and the issues that have arisen in Italy, we are reducing the CEO and the outgoing CFO's pay to reflect that fact. The details are contained below.
"We expect the CEO to focus on improving performance and we will review his progress towards that end before considering any future awards."
There. That wasn't so hard now, was it? Other remuneration committee chairs take note. Their current practice and statements are simply unacceptable, and they are damaging the reputation of business in Britain. They need to wake up. Fast.
Join our new commenting forum
Join thought-provoking conversations, follow other Independent readers and see their replies